We had a little win in our house this week. I finally got the children to eat crumbed fish without any hassle. We love seafood in our house but getting the boys to eat fish has always been a little bit of a struggle.
When I purchased the packet of Sealord Real Fish Fillets I was quite surprised at the many choices of frozen fish you can buy, and a little taken back that a lot of them aren't real fish fillets.
Unlike other brands Sealord Frozen fish are made from real fish fillets and the reason why I was happy to have a box in the freezer for a night when I needed a quick and convenient meal that was still nutritious.
We had had a busy day and returning home late I had two little starving boys on my hands. I simply grabbed a packet of Sealord Salt and Vinegar Hoki which is crumbed real fish fillets from the freezer placed them on a tray with some frozen chips and placed them in the oven to cook while I got the boys ready for their bath.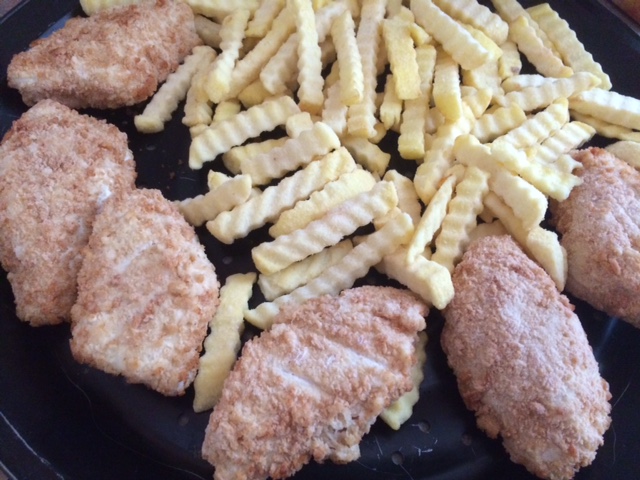 I returned to the kitchen about 15 minutes later to 'fish and chips' straight from the oven (It was literally a night of from cooking without getting takeaway  – little win).

As we cut into the cooked thick fillet you could really see it was a real fillet as the Hoki broke away. It was nothing like processed fish – little win.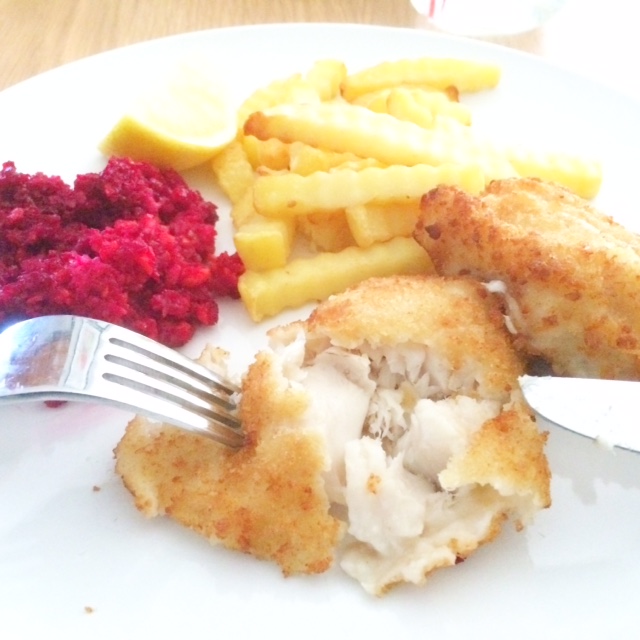 As we bit into the fish fillet you noticed the subtle salt and vinegar flavour which was perfect. There was no overpowering 'fishy' flavour as the wild caught New Zealand Hoki is a naturally mild tasting fish which is perfect for children and adults who may not like an overly 'fishy' tasting fish.
Both boys enjoyed their dinner with no complaints, and I had very little mess to clean up – little win.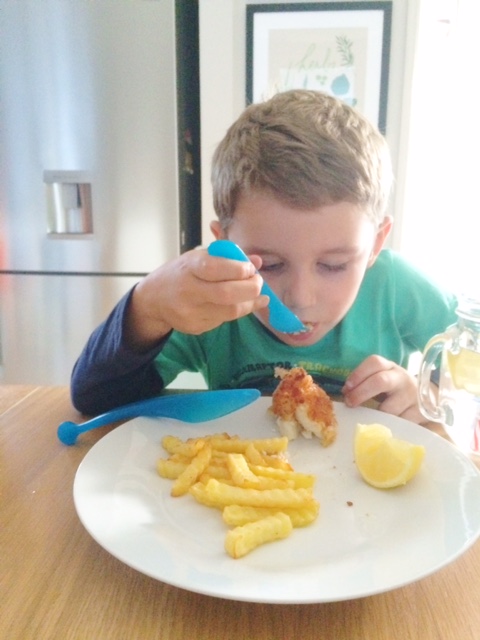 Overall I was really impressed with the flavour, quality and realness of the this frozen product. I don't normally buy prepared frozen products but I am really glad that I did as I now have added a new quick and convenient meal to my repertoire that I know the whole family will enjoy (and it's also good for them too) – little win.
Sealord Frozen Fish
Is made from real wild caught New Zealand Hoki fish fillets that are naturally mild in flavour
Are thick fillets that are not 'cookie cutter cut' they are naturally shaped because they are real
Is a quick and convenient option for busy nights or when you feel like the night off from cooking.
Is a nutritious option for your family and a great way to encourage the inclusion of fish into your weekly meal plan.
Is made from sustainable seafood.
You can find Sealord Frozen Fish in the frozen seafood section at Woolworths RRP $8.69 for a box of 6 real fillets.  There are four delicious varieties to try – classic crumb, salt and vinegar, sweet chilli and tempura batter.

This is a sponsored post for Sealord. All photos and opinions expressed are my own.

(Visited 883 times, 14 visits today)