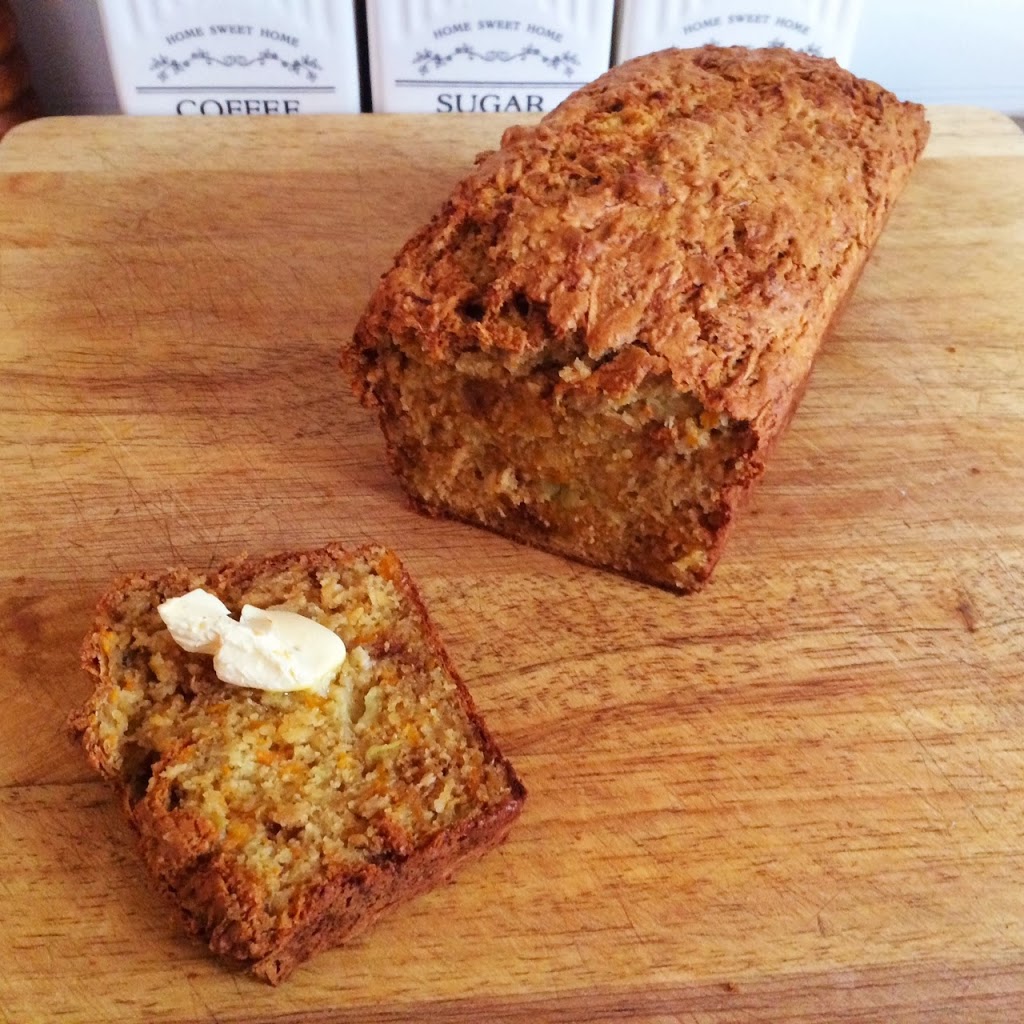 INGREDIENTS
2 Zucchini's, grated
2 Apples, grated
1 Carrot, grated
2 Eggs
3/4 Cup Brown Sugar
1/2 Cup light olive oil or vegetable oil
1 tsp salt
1 1/2 Cups Self Raising Flour
1 tsp Bicarbonate soda
1 tsp Cinnamon
1/2 tsp Nutmeg
1/2 Cup desiccated coconut

LET'S PUT IT ALTOGETHER
1. In a large bowl place the eggs and sugar. Whisk by end until sugar lumps have gone.
2. Add the zucchini, apple and carrot and mix well.
3. Add the oil and mix to combine.
4. Add all the dry ingredients to the wet mix and mix until combined well.
5. In a lined( I used the pre cut non-stick reusable liner from The klutzy Cook) loaf tin add the mix.
6. Place in a 160 degree oven and bake for 45 minutes or until firm to touch.
This is a lovely sweet and moist loaf with the taste of cinnamon and nutmeg evident.
You can't taste the flavour of zucchini and could peel the zucchini first to eliminate any hint of green in the cake.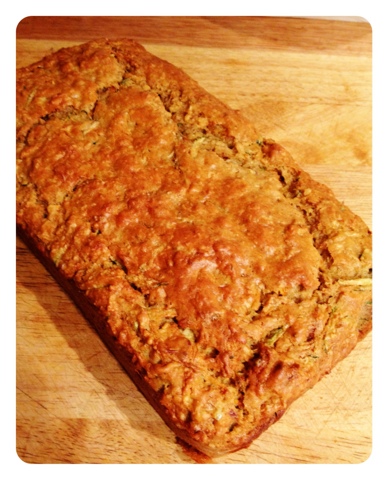 (Visited 17,126 times, 31 visits today)