So the silly season is well upon us, I have shown you some of my homemade dips which you can find here and I still have a few more to add so keep an eye out.
Today I tried something a little different, something a little special something that would be a cracker for the Christmas celebration season. Nuts are always a crowd pleaser but these new flavoured Pistachios from
Wonderful
which have only hit the shelves this week are guaranteed to a hit at any party.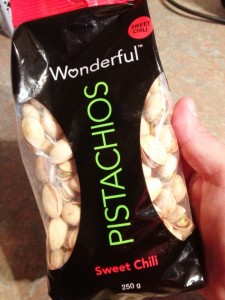 They come in three flavours sweet chilli, roasted & salted and salt & pepper. We tried the sweet chili and wow they the flavour hit your mouth, they had me wanting to like the shell hahaha they were that moreish.
They look great, they taste great and you get a good serving size out of the packet.
Coincidently they are on special this week at Woolworths for $6 a packet normally $7.20 so go out and grab yourself something special for the adults during this crazy season.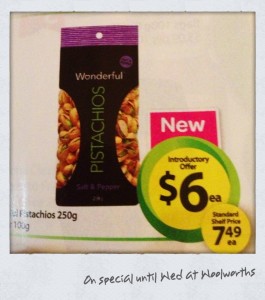 For one lucky person I have a WONDER PISTACHIO HAMPER valued at

$67.50 to giveaway which will be just in time for Christmas.
The hamper includes one pack of each flavour and a Joseph Aboud Pistachio serving bowl.
Enter below using the widget and don't forget to read the terms and conditions. This is open to Australian residents only (sorry).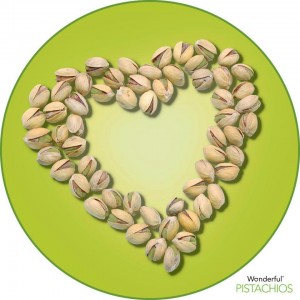 (Visited 356 times, 4 visits today)