I haven't made chicken cacciatore since I had the boys so I thought it was about time I mixed up my recipe and made it toddler friendly.
INGREDIENTS
4 Chicken Thighs, cubed
700 ml Hidden vege tomato sauce – when I made it for this recipe I left the vege chunkier and didn't purée it but the process to make is the same and or can use any vege you have in the fridge.
1 Cup Olives
Olive Oil
1 Tbs Gourmet Garden Italian Herbs
1/2 Large packet of Penne Pasta
LET'S PUT IT ALTOGETHER
The sauce requires a few hours to reduce and the vege soften so you can make this the day before if wanting to cook it mid week after work. The sauce can also be frozen.
1. Bring a large pot of salted water to the boil, add the Penne pasta and allow to cook for approx 12 minutes.
2. Meanwhile, while the pasta is cooking in a frying pan heat a little olive oil and add the gourmet garden Italian Herbs as well as the chicken. Toss to coat the chicken in the herbs and oil and allow to cook for 10-15 minutes or until the chicken is cooked through.
3. Once the chicken and pasta are cooked. Drain the pasta and keep a cup of the pasta water.
4. In the large pot you just cooked the pasta in add the sauce ( if it is cold, heat for a couple of minutes). Add the pasta, cooked chicken and olives and mix through.
5. Add some of the reserved pasta water to help thicken the sauce.
6. Serve with grated parmesan and a basil leaves for the adults.
Serves 6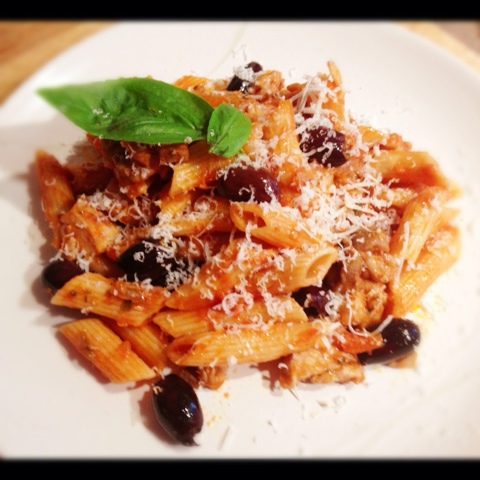 (Visited 2,583 times, 7 visits today)