Three ingredient white Christmas fudge is all kids of sweet, chewy and creamy.  It is so easy to make and makes a lovely gift (it will have stay refrigerated though) or sweet to take over to friends of family for your Christmas celebrations.
The inclusion of raspberry lollies and spearmint leaves add Christmas colour and a minty flavour.  Make ahead of time and store in the fridge.
I made mine during a 35 degree Celcius heatwave and even in the air conditioning I was struggling to photograph these babies.  Bring them out and let everyone grab a slice and then place them straight back in the fridge.
INGREDIENTS
200gm White Chocolate
1/2 Can Condensed milk (approx 200ml)
1/2 Cup cut up raspberries and mint leaves, cut into small pieces
LETS PUT IT ALL TOGETHER
1. Place the white chocolate and condensed milk into a microwave safe bowl.  Microwave on high for 1 minute.  Stir and continue heating for a further 30 seconds.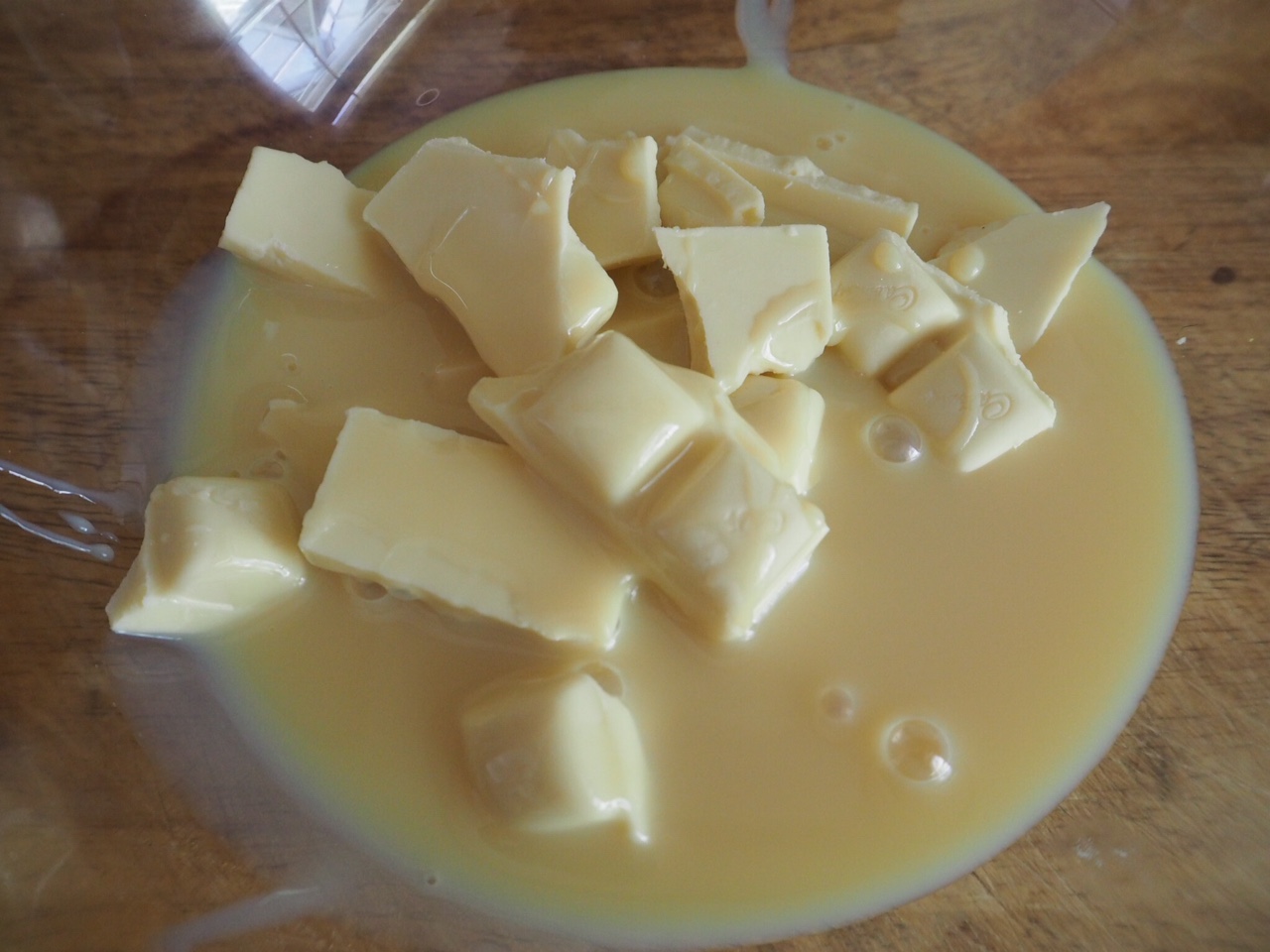 2. Add the cut up lollies and mix through.  Pour onto a lined slice tray and place into the fridge for 2 hours.
Cut into squares and store in an airtight container in the fridge.
Makes 36+ squares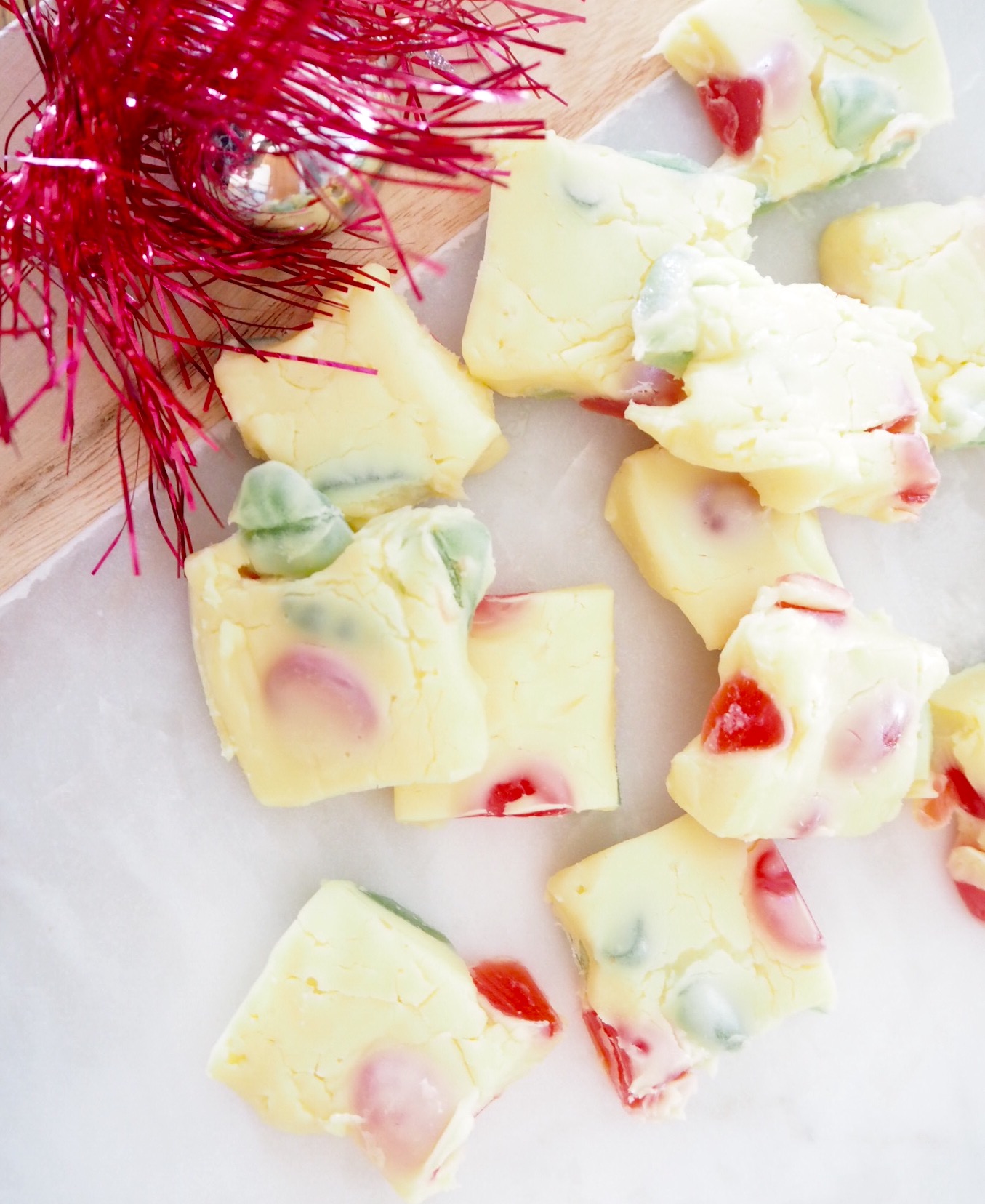 (Visited 14,583 times, 7 visits today)