I can never seem to get myself organised enough to make a fruit cake for Christmas.  I need buy the dried fruit, soak the fruit for two weeks and then store it and let it enrich for another couple of weeks.  I just always seem to miss the time frame that I need to make the traditional style fruit cake.
I do however have enough time to make this crazy easy Three Ingredient Fruit Cake.  It only needs an hour to soak and a couple of hours to cook, followed by a couple of days to enrich – super easy and perfect for me in the weeks leading up to Christmas.
There are alot of variations to the three ingredient fruit cake, some use fruit juice others use chocolate milk??? but I am use tea, yes simple no extra sugar tea which makes this cake egg free, dairy free, nut free and if you use Gluten free flour it will also be gluten free.
The perfect cake to serve with your morning cup of tea or coffee when family and friends pop over in the coming weeks.
INGREDIENTS
1 kg Mixed Dried Fruit
2 1/2 Cups Boiling Hot Tea (made using 3 tea bags)
2 Cups Self Raising Flour
LETS PUT IT ALL TOGETHER
1. Boil the jug and then pour the boiling water into a large bowl and add the tea bags.  Allow to sit for 5 minutes after giving it a stir).
2. Remove the tea bags and add the mixed dry fruit.  Stir through the tea and leave to sit for 1 hour to soften.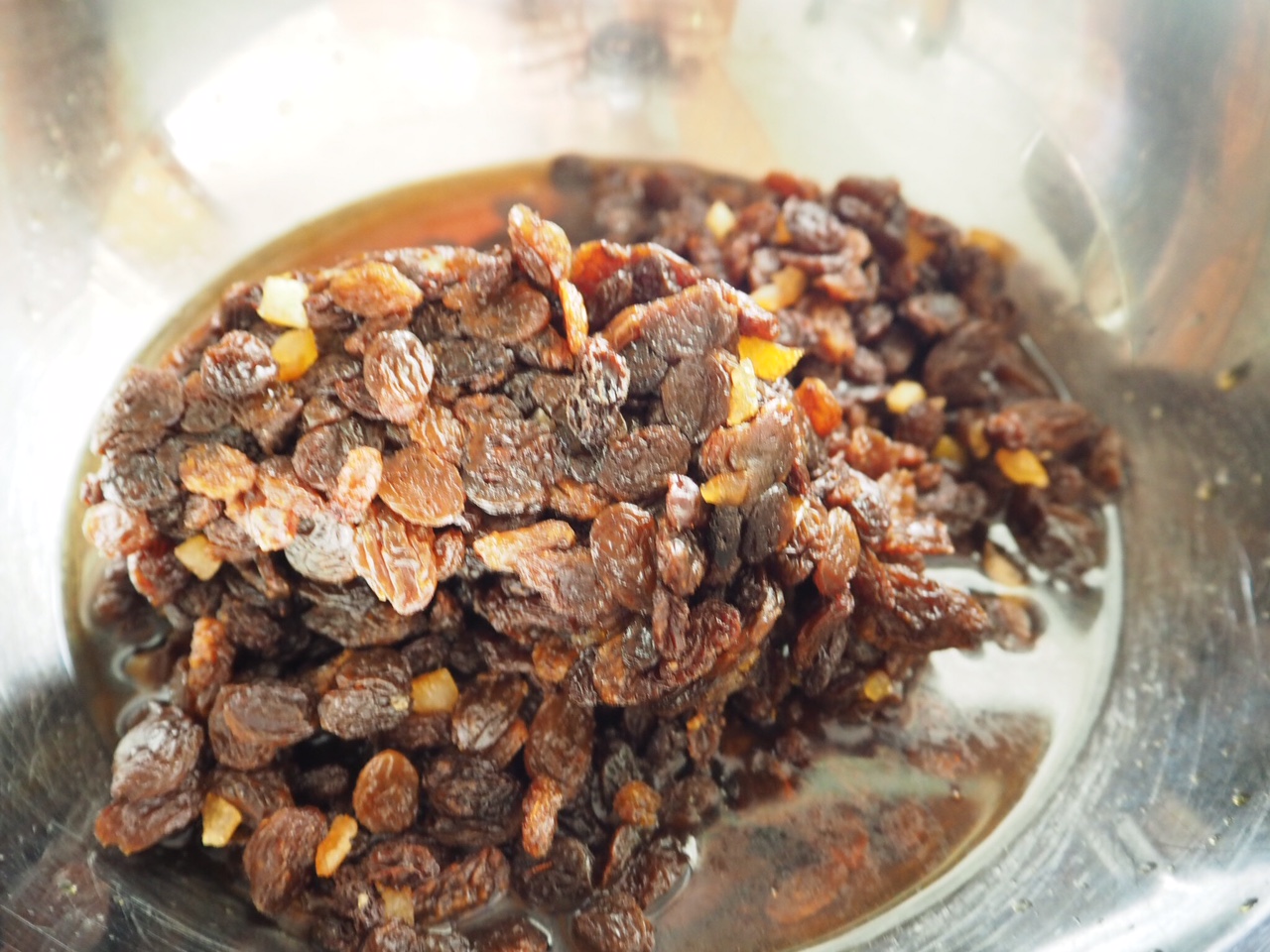 3. Add the self raising flour to the bowl and mix to combine.  Pour into a lined 20cm push pan and place into a 150 degree Celsius oven for 1 hour and 30 minutes or until it bounces back when touched.  Remove from the oven and allow to cool completely before wrapping in aluminum foil and placing in the cupboard to enrich for 2-3 days.
I decorated by simply wrapping ribbon around the outside.  You could cut stars out of fondant and place on top as well.
After cutting, keep in an airtight container still wrapped in the aluminum foil.
Find more Christmas recipes here

(Visited 36,551 times, 535 visits today)