Our vegie garden is in full bloom and that means I have a massive glut of silverbeet.  I love making my families traditional Greek pie with it but I also like to find new ways to enjoy it.  The weekend just past I decided to make it into a pesto which was added to cooked risoni to make a delicious hot or cold salad.
It is a vibrant green colour which may turn the littlies off but it will look perfect on the Christmas table as well as make an easy mid week nutritious main meal or side dish.
I have called this recipe spinach and fetta pesto risoni because spinach is accessible all year round and more people a familiar with it so please yourself if you use spinach or silverbeet either way it will taste great.
INGREDIENTS
150gm bag of Baby Spinach or 6 Large Leafs of silverbeet, leaves pulled off and stalk removed.
3 Sprigs of Fresh Parsley
1/2 Cup Raw Peanuts (you can use cashew nuts or pinenuts)
1/4 Cup Olive Oil
50gm Fetta
Salt and pepper
250gm Dry Risoni
LETS PUT IT ALL TOGETHER
1. Cook the risoni according to the directions on the packed.
2. Using a food processor, blender or thermo style cooker add the remaining ingredients to the bowl.  Process until a pesto paste is formed.  You may need to scrape down the sides and then continue processing.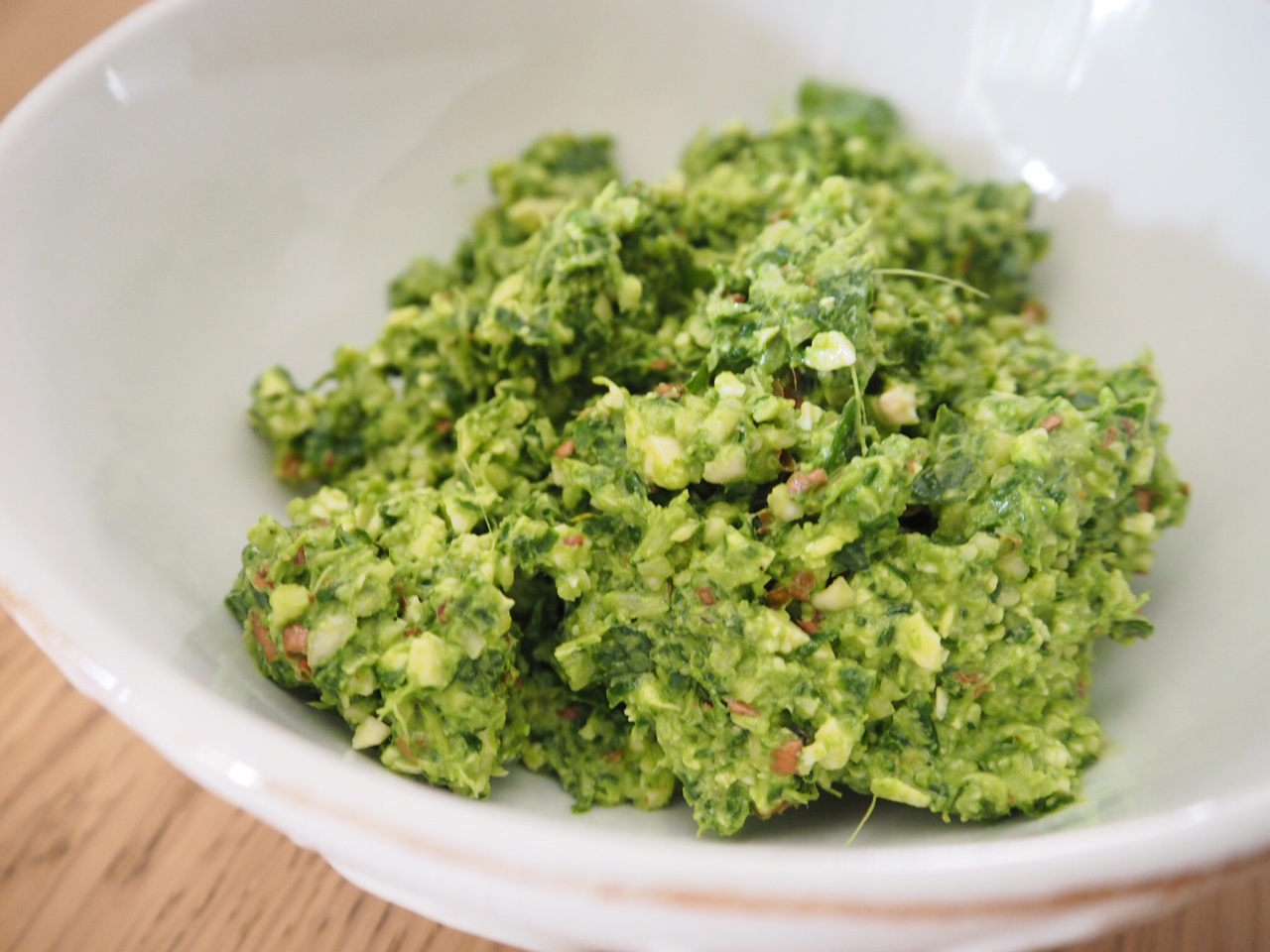 3. Add the pesto to the hot cooked risoni and toss through to coat.  You want the risoni to be hot so it can cook the pesto a little so that you don't get a completely raw tasting dish.
Serve warm or chill in the fridge and enjoy cold.
Makes approximately 4 cups enough for a side dish for 8+ people.
Find more Christmas recipes here

(Visited 3,093 times, 12 visits today)