A COOKING FOR BUSY MUMS ORIGINAL
INGREDIENTS
100gm pumpkin sliced
1 medium washed potato sliced
1 cup brown sugar
2 eggs
1 1/2 cups Self Raising Flour
1 Teaspoon Cinnamon
1 Teaspoon Ginger
1 Teaspoon Nutmeg
1 Teaspoon Vanilla Essence
1/2 Cup Extra Virgin Olive Oil


ICING
1 Cup Icing Sugar
1 Teaspoon Vanilla Essence
1 Teaspoon Cinnamon
1/2 tablespoon of water or milk until combined (not runny)


LETS PUT IT ALTOGETHER
1. In a food processor place pumpkin and potato and process until all chunks are gone.
2. All all remaining ingredients and process until combined – don't over process just until combined.
3. Pour into 12 greased muffin tray
4. Bake in a preheated 180 degree oven for 15 minutes or until cooked
5. Cool
6. Make icing by combining all ingredients in a small bowl until a spreadable consistency is achieved not too runny. You can adjust the liquid and icing sugar amounts to achieve the desired consistency.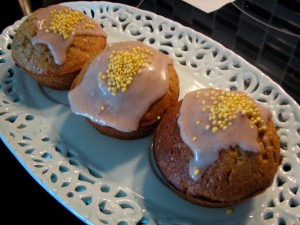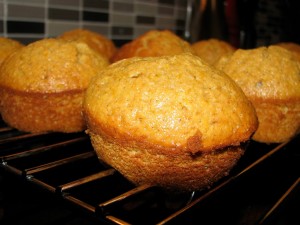 (Visited 261 times, 2 visits today)