Even though the weather is still quite warm, I remind myself how much easier it is to plan a slow cooker meal once a week especially on a work night when we are home later, all a littler hungrier.
This slow cooker satay beef is thick and delicious and was enjoyed by the whole family.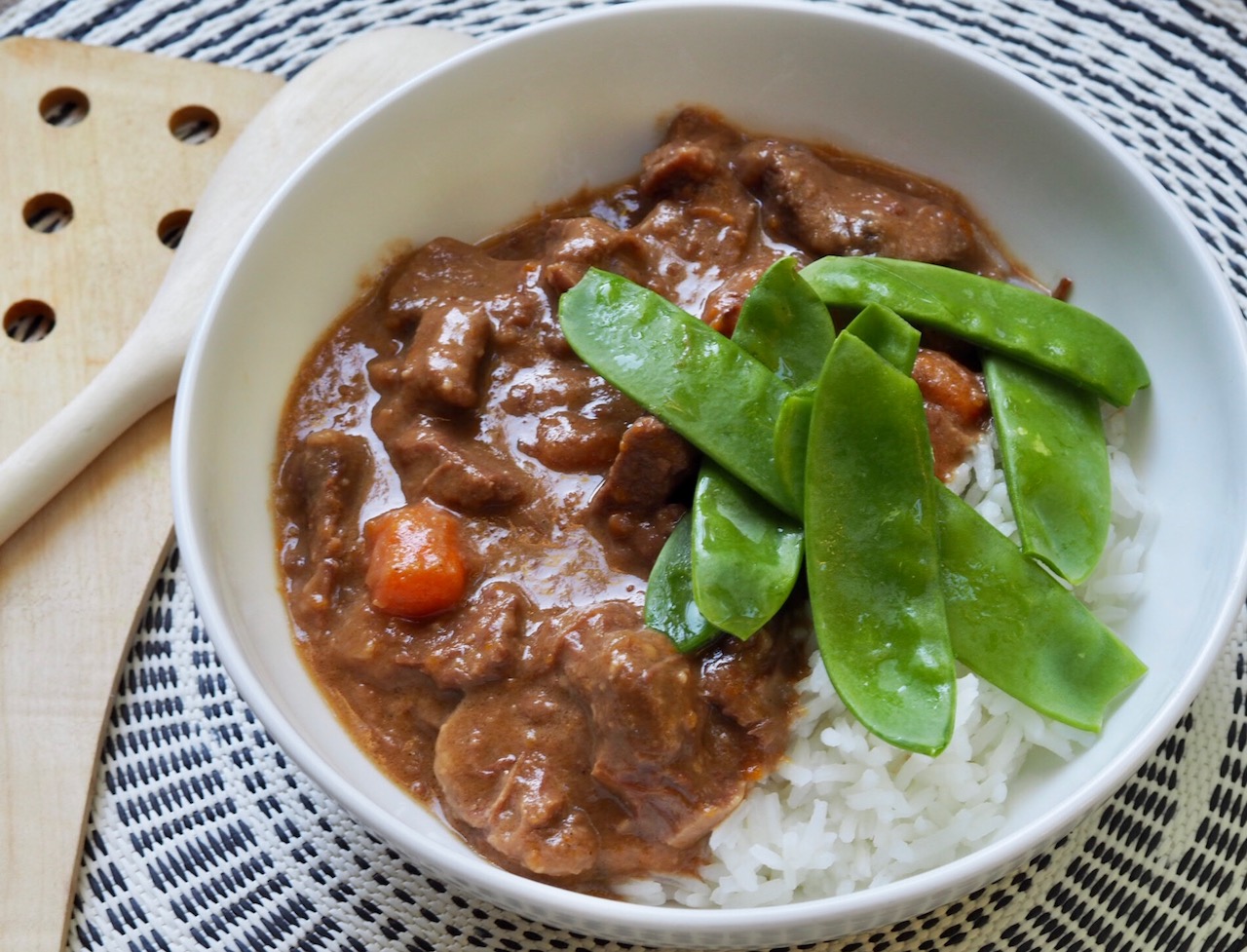 INGREDIENTS
500-600gm Oyster Blade Steak, cut into 2-3cm chunks
2 Tbs Plain Flour
1 Onion, diced
1 Tbs Minced Garlic
1 Tbs Minced Ginger
1 Tbs Oil (Olive or Coconut)
3/4 Cup Peanut Butter
1/4 Cup Low Sodium Soy Sauce
1 Tbs Raw Sugar
250ml Chicken or Beef Stock
Salt and Pepper, to taste
1 Carrot, peeled and diced
1 Medium Sweet Potato, peeled and diced
Snow Peas to serve
Rice to serve
LET'S PUT IT ALL TOGETHER
My slow cooker has a saute function, if yours doesn't then do this step in a fry pan and then transfer to the slow cooker.  Saute the onion, garlic and ginger in the oil.  Toss the beef chunks in the flour and saute until lightly browned.  Transfer to the slow cooker.
Add the remaining ingredients (except the snow peas) and mix through to combine.  Set the slow cooker on low for 8 hours.
When you return home cook the rice and snow peas.
Serves 6
Store in the fridge for up to 3 days.
Great for leftovers: store individual serves in freezer safe containers and freeze for up to 3 months.  Defrost in the fridge overnight before reheating in the microwave.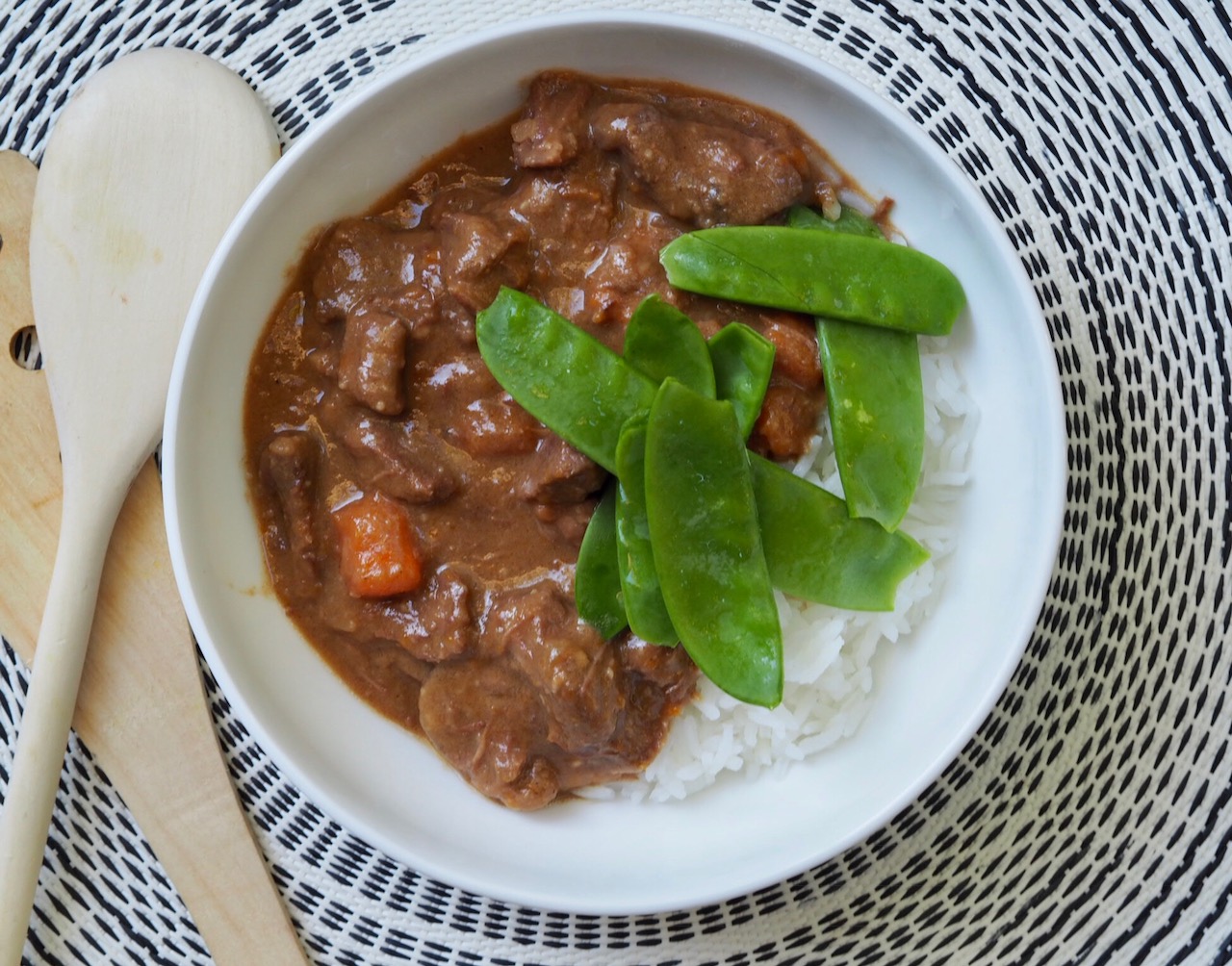 (Visited 11,928 times, 32 visits today)