This is where an Italian classic combines with an Aussie favourite to make something extra delicious.
All your favourite pizza flavours combined into a damper mix making the perfectly easy lunchbox filler or side dish to a main meal.
I am using my favourite D'Orsogna Deli Fresh Mild Salami (found in the fridge section of Woolworths) as it has a great flavour and is the perfect amount for this recipe.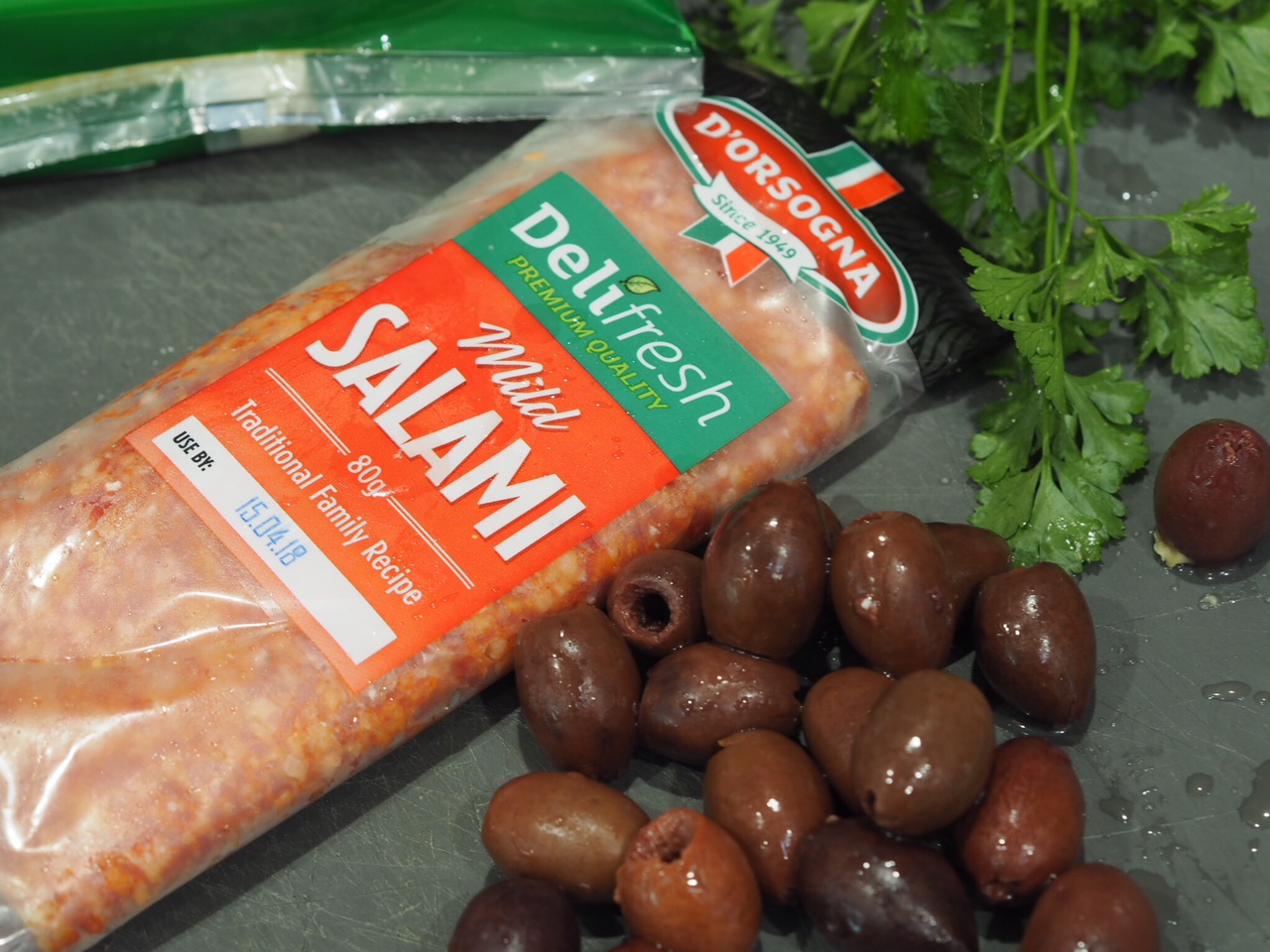 INGREDIENTS
3/4 Cup Milk
1 Tbs Vinegar
2 Cups Self Raising Flour
1 Tbs White Sugar
Pinch Salt
50gm Butter, chopped and cold
80gm D'Orsogna Deli Fresh Mild Salami, chopped
1/3 Cup Pitted Kalamata olives, chopped
1 Tbs Fresh Parsley, chopped (you can use dried if you like)
1 Cup Mozzarella Cheese
1/4 Cup Parmesan (optional)
2 Tbs Pizza Sauce
LET'S PUT IT ALL TOGETHER

1. To the milk add the vinegar, stir through and allow to sit.  This will make buttermilk.
2. Pre-heat the oven to 200 degree Celsius.  Place a sheet of baking paper on a baking tray.
2. In a large bowl add the flour, sugar and salt; mix to combine.  Add the butter and using your fingers rub the butter into the flour mix to form a breadcrumb texture.
3. Add the salami, olives, parsley and mozzarella cheese mix through the flour mixture. Make a well in the centre.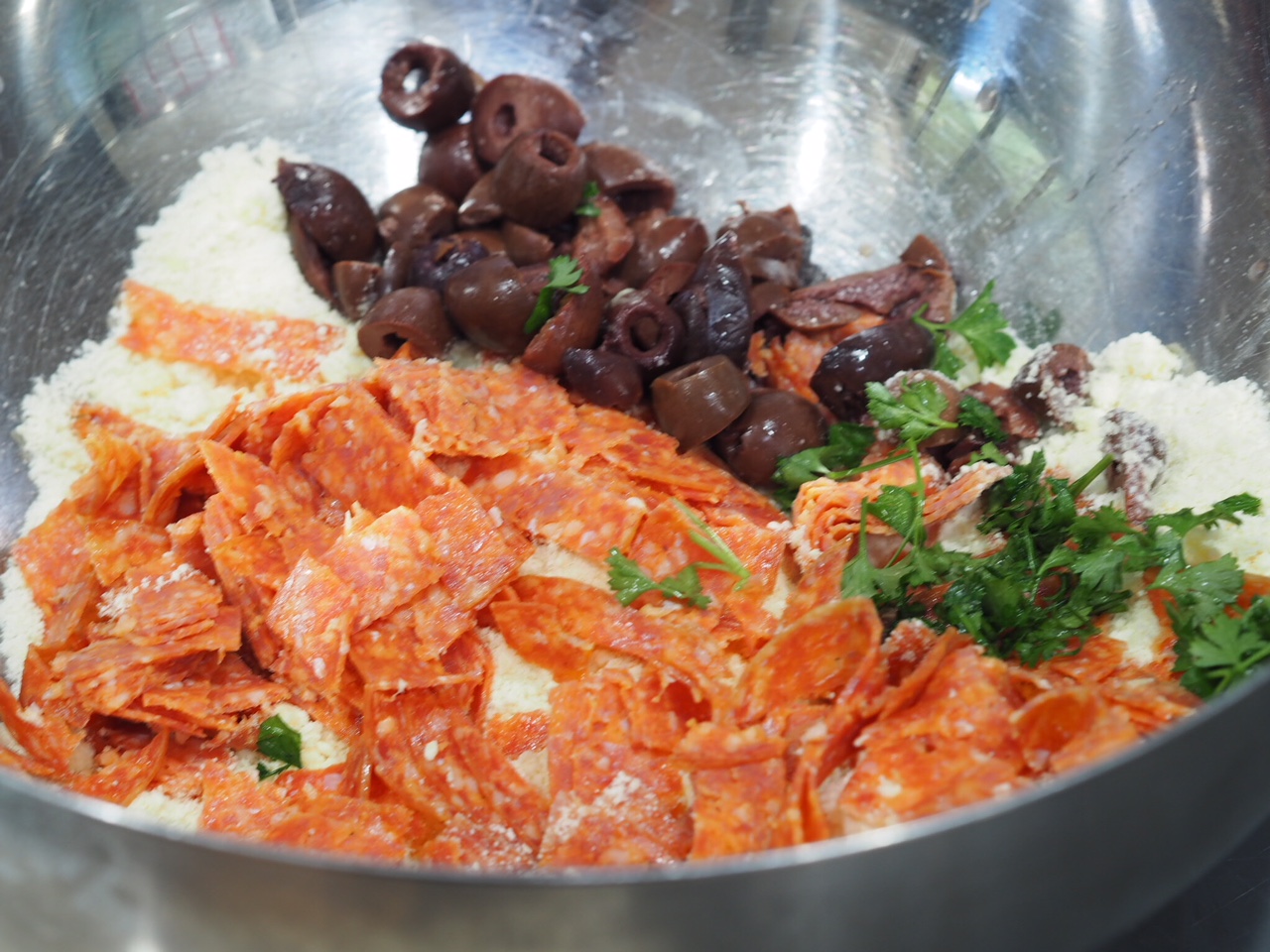 4. To the buttermilk add the pizza sauce and mix through.  Pour this into the well you created and using a butter knife mix through to form a sticky dough.
5. Turn onto a floured bench and work the dough gently until it is no longer sticky and it has come together.  Place onto the lined baking tray.  It should be about 20cm in diameter. Score into 8 wedges.  Place into the oven to bake for 30 minutes or until golden and it bounces back when touched.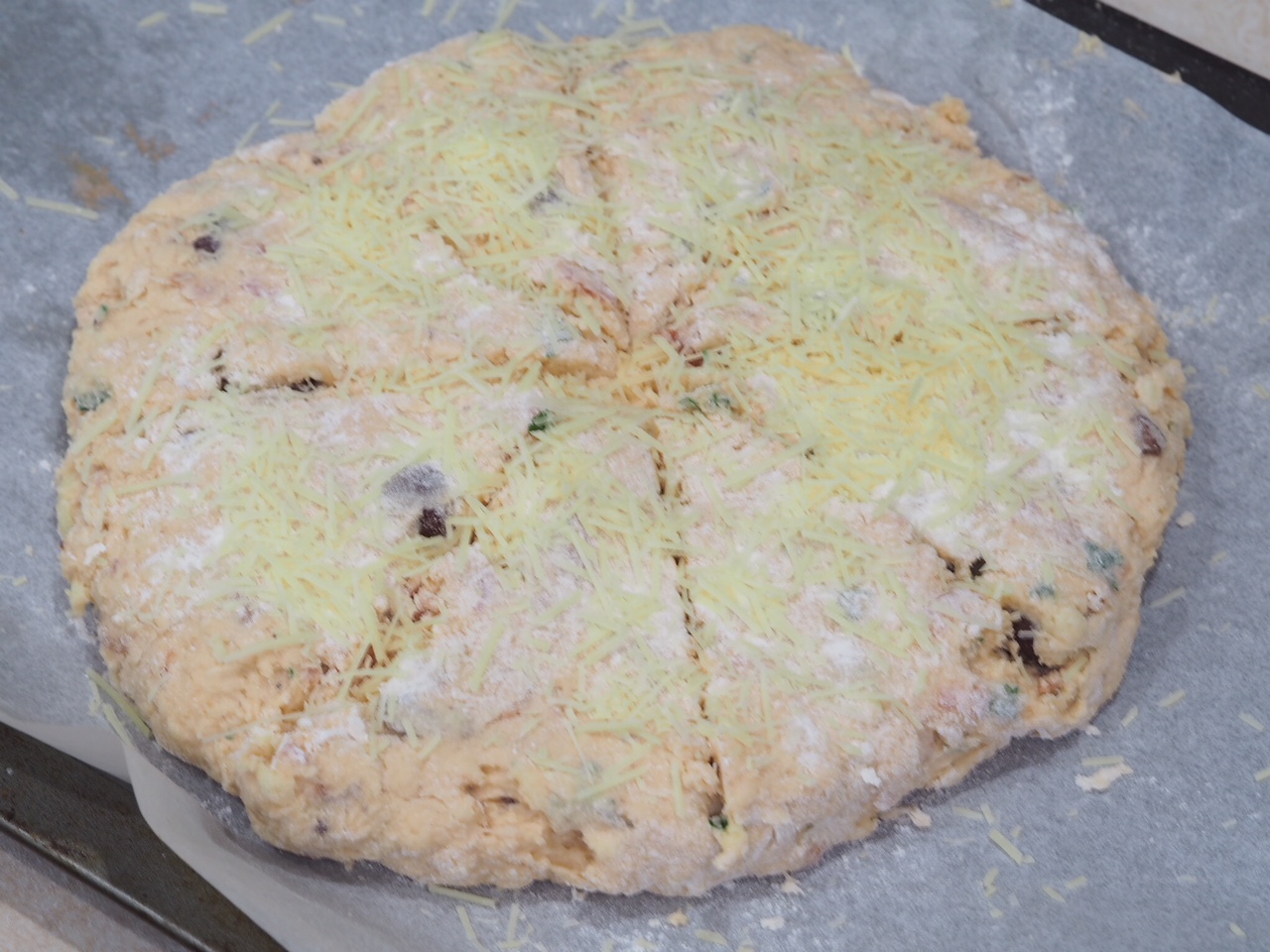 Allow to cool slightly before cutting through and enjoy straight away.
Store in the fridge for up to 3 days.  However, it is best eaten straight away.
Allow to cool completely and place into the zip lock bags and freeze for up to 3 months if you will be sending in the lunchbox.
This is a sponsored post for D'Orsogna. Find more recipes like this one visit the D'Orsogna Website and D'Orsogna Facebook Page.
Find more lunchbox recipes in my new ebook School Lunchbox Sunday

(Visited 2,992 times, 14 visits today)