No bake slices get a big tick from me, especially when you don't feel like heating the kitchen up or are short on time.  This no bake apricot slice with added choc chips is such an easy lunchbox friendly filler to make on a Sunday and send through the week.
Find more great lunchbox recipes in my new magazine School Lunchbox Sunday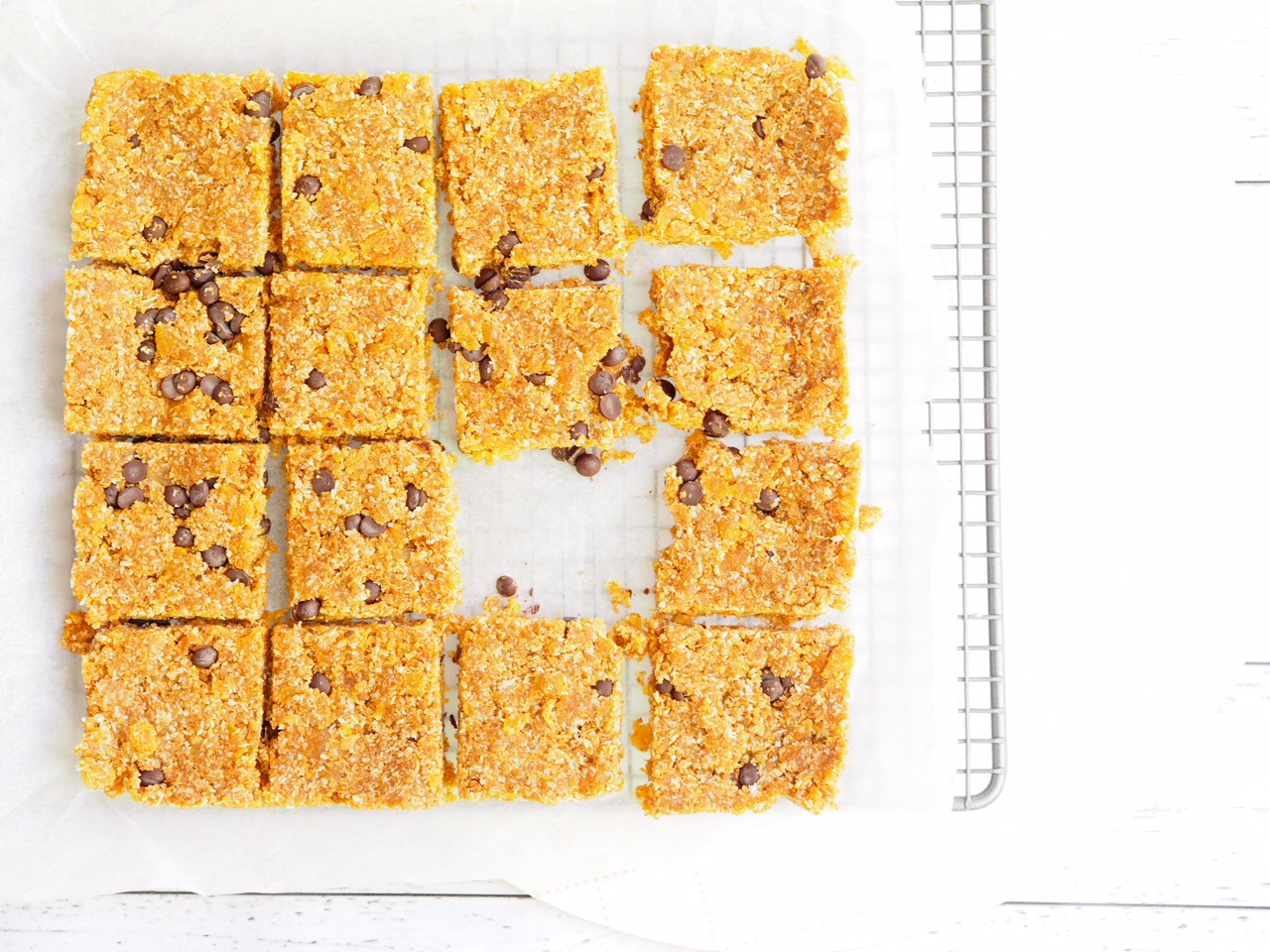 INGREDIENTS
6 Weetbix
1 Cup Dried Apricots
1 Cup Desiccated Coconut
2 Tbs Peanut Butter (swap with Tahini if nuts are a problem)
2 Tbs Honey
2 Tbs Water
1/2 Cup Dark Chocolate Chips
LET'S PUT IT ALL TOGETHER
Place the apricots into the bowl of a food processor or thermo style appliance and process until broken down.
 Add the remaining ingredients except the chocolate chips and process until broken down and it all starts to come together.
Gently mix in the chocolate chips (these are optional and can be left out).
Line a 20cm x 20cm baking dish with baking paper. Pour in the apricot mix and flatten out evenly with the back of a spoon.
Place in the fridge to set for 1 hour.  Cut into 16 squares (or smaller if you like).
Store in the fridge in an airtight container for up a week.
Freezer friendly: place into a zip lock bag or freezer safe container and freeze for up to 3 months.
Makes 16+ squares

(Visited 4,647 times, 6 visits today)