Savoury muffins are great alternative to sandwiches in the lunchbox.  They can be made on a SUnday and then frozen for the weeks ahead.  This recipe makes a nice big bath of 16 and is full of flavour that the kids love.  The addition of zucchini is a bonus to getting more veggies into their daily meals.
I am using my favourite D'Orsogna streaky bacon as it cooks quickly and crisps up really well making it perfect for including in baked items like savoury muffins.
INGREDIENTS
2 Cups Self Raising Flour
1 Tbs Garlic Powder
1 Cup Zucchini, peeled and grated
1 Cup Cheese, grated
2 Tbs Basil Pesto (I like the Barilla brand)
2 Eggs
1 Cup Milk
200gm D'Orsogna Streaky Bacon, cooked and diced
2 Tbs Olive Oil (Sunflower or vegetable work too)
LET'S PUT IT ALL TOGETHER
1. Place the flour, garlic powder, zucchini and cheese in a large bowl and mix well to coat the zucchini and cheese. 2. Add the cooked bacon, and mix to combine.
3. Add the wet ingredients and mix until well combined. Don't over mix otherwise the muffins will be tough.
4. Divide into a 12 hole muffin tray and bake in a 180 degree Celsius oven for 15 – 20 minutes or until they bounce back when touched and have slightly browned on top.
Makes approx 16 muffins
Store in the fridge for up to 5 days.
Freeze in zip lock bags for up to 3 months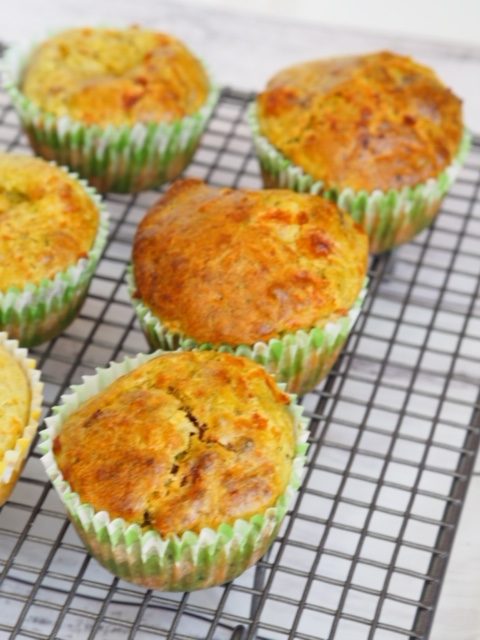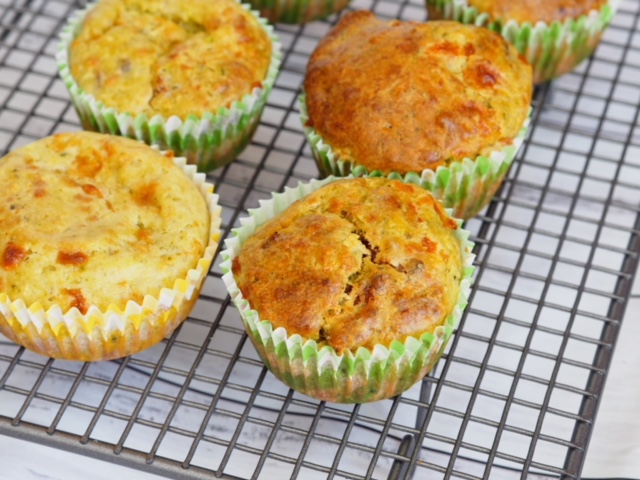 This is a sponsored post for D'Orsogna. Find more recipes like this one visit the D'Orsogna Website and D'Orsogna Facebook Page.
Find more lunchbox recipes in my new ebook School Lunchbox Sunday

(Visited 3,513 times, 20 visits today)