This Chicken Basil Pesto Risotto is an ideal dish for mid-week dinners.  It is quick and easy and most importantly it tastes amazing.  The kids even love this dish which makes it a winner winner chicken dinner.
You can add more vegetables to this meal as well.  Other vegetables to include are peas, corn, grated zucchini, cooked pumpkin.
INGREDIENTS
1 Large Chicken Breast, diced
1 Onion, diced
1 Tbs Butter
3/4 Cup Arborio Rice, uncooked
100gm Barilla Basil Pesto (this one is my favourite for it's flavour)
3 Cup Chicken Stock (made with boiling water)
1/2 Red Capsicum, fine diced (you can add zucchini as well if you like)
Optional: Parmesan cheese to serve
Salt and pepper to taste
LET'S PUT IT ALL TOGETHER
1. Place a large heavy based pot over a medium high heat stove.  Add the butter, onion and garlic.  Stir until the garlic starts to softened.
2. Add the diced chicken and cook stirring until it is lightly browned.
3. Add the rice and basil pesto and stir to coat the chicken mix.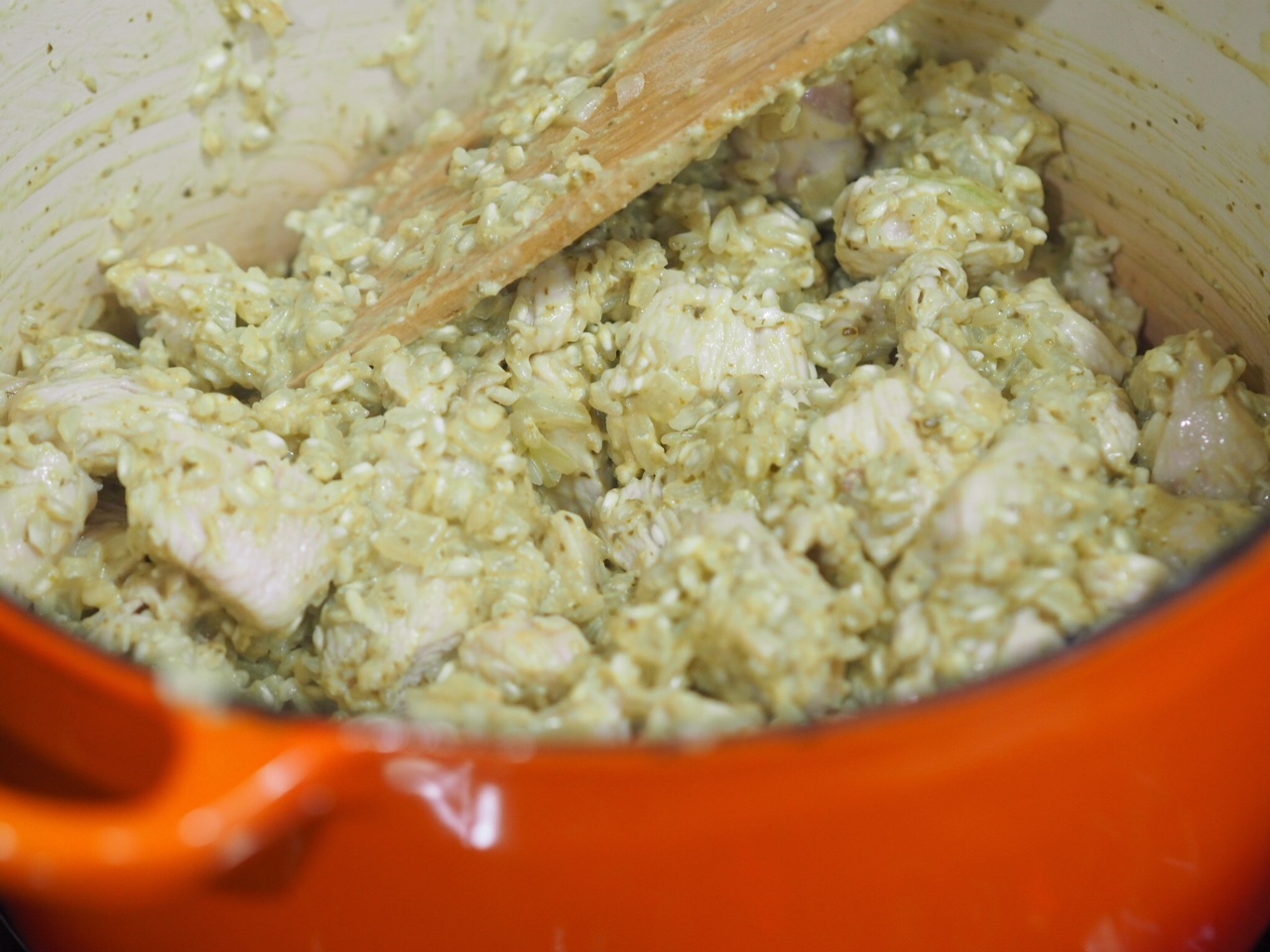 4. Pour in the chicken stock and sprinkle over the capsicum.  Mix to combine.  Reduce to a medium heat and place the lid on the pot.  Leave to cook for 15 minutes (checking half way to make sure the rice isn't sticking to the bottom).
5. Remove the lid and stir.  You can the liquid to be absorbed and the rice to have the ever so slightest crunch to it still. Season with salt and pepper as needed and serve with parmesan cheese if you like.
Serve while hot.
Serves 4 as a main.
Store leftovers in the fridge in an airtight container for up to 3 days. Reheating before eating.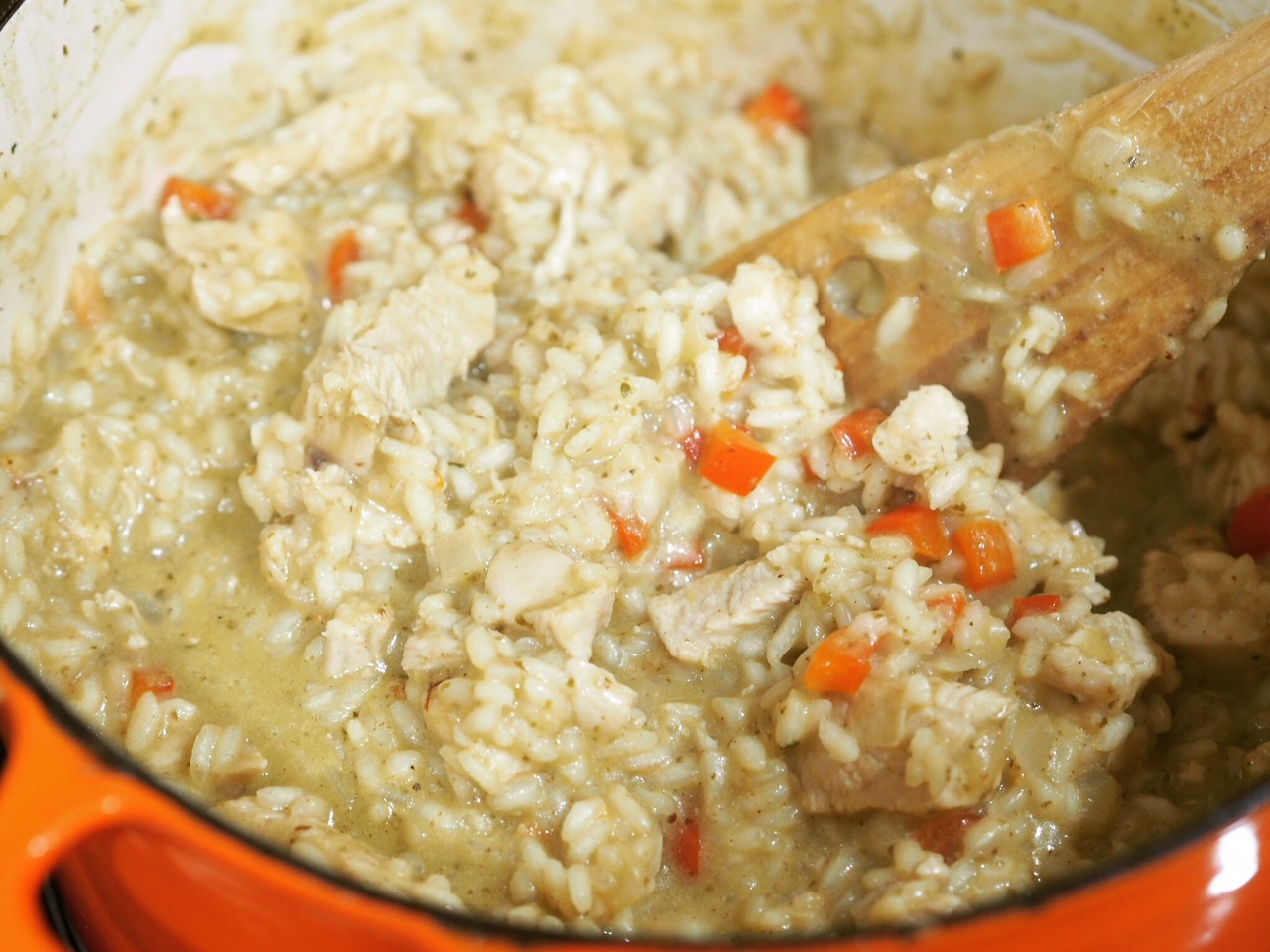 (Visited 2,510 times, 4 visits today)