When you can get yourself organised for dinner the next night while you are still prepping dinner for the current day, you can't help but give yourself a "high five".  Let's face it, we can't always get things organised in advance. But when you do it makes you feel good, and can give you the motivation to try and be organised for at least a couple of the nights during the week. It makes those nights when you are busy with the kids after school activities or late home from work more manageable.
I prepped the vegetables and meat the night before an then set it all up in the morning before I left for work. When I walked through the door the lovely smell of the slow cooked beef casserole filled the house.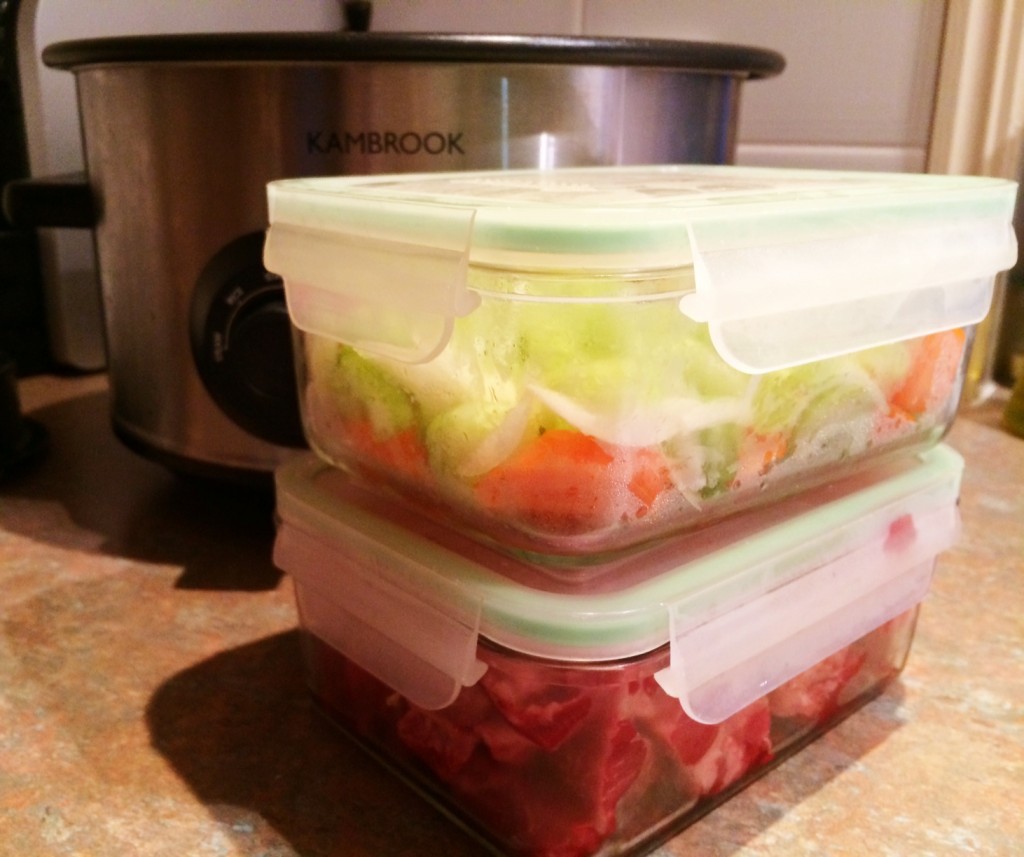 This recipe for Slow Cooked Beef Casserole is so easy to prepare and well the slow cooker does all the "making", throw it in and be greeted by dinner 8 hours later.
INGREDIENTS
1 kg Casserole or Chuck Beef, cubed
2 Carrots, sliced
1 Onion, sliced
3 Cloves Garlic
200ml Tomato Soup
2 Tsp Vegeta Gourmet Stock dissolved in half cup water
1 Cup Peas
Mashed potato or Rice to serve. Alternatively add 2 potatoes peeled and cubed into the slow cooker.
3 Bay leaves
3 Sprigs of Thyme (or 1 Tsp dried)
Pepper to taste
LETS PUT IT ALL TOGETHER
1. In a slow cooker that has a sauté function or in a fry pan over a high heat, brown the meat, onion and garlic.
2. Either return the browned meat, onion and garlic to the slow cooker or change your slow cooker to slow cook function. Add all remaining ingredients and mix well to combine. Cook for 8 hours on low.
3. After 8 hours the meat should be lovely and tender and the liquid full of flavour. Serve on prepared mashed potato (I made a double batch the night before or you can keep a batch in the freezer) or Rice.
Serves 4-8
Great for Leftovers, store in an airtight container in the fridge for up to 4 days.
Freezer Friendly, place in an airtight container or zip lock bags and freeze portions for up to 3 months.
Cooking in a Crockpot
If you don't have a slow cooker you can make this in a crockpot with a lid. Simply place the crockpot on the stove and do step 1, then place in a 150 degree celcius oven for 3-4 hours. INCREASE WATER TO 1 1/2 CUPS.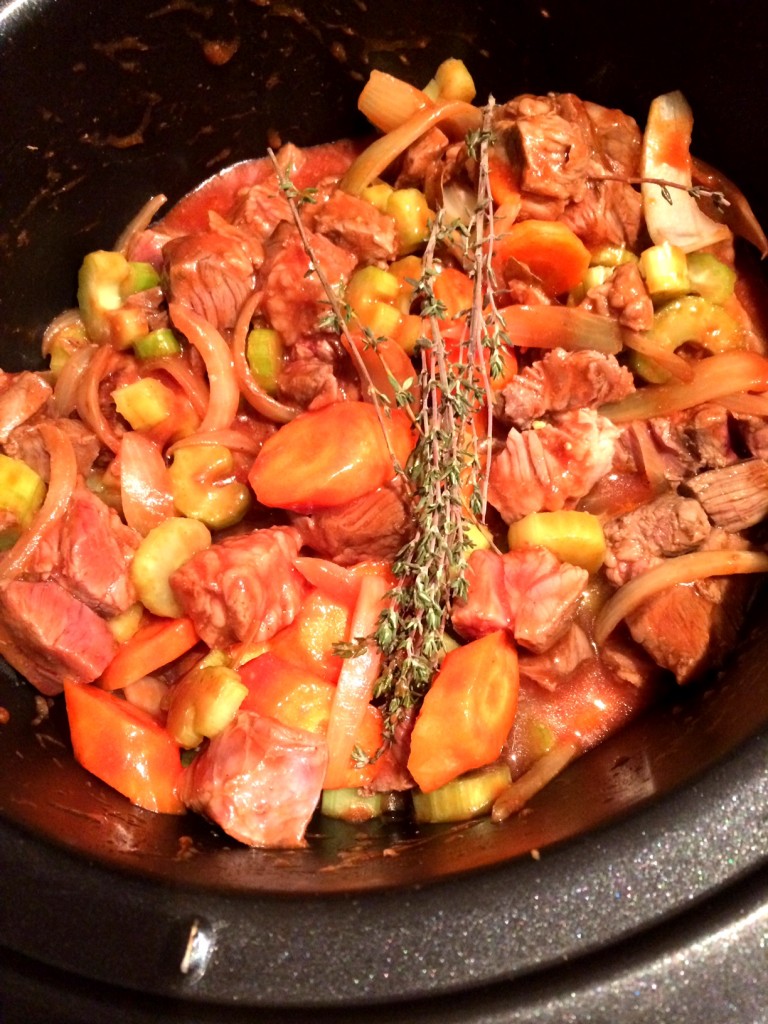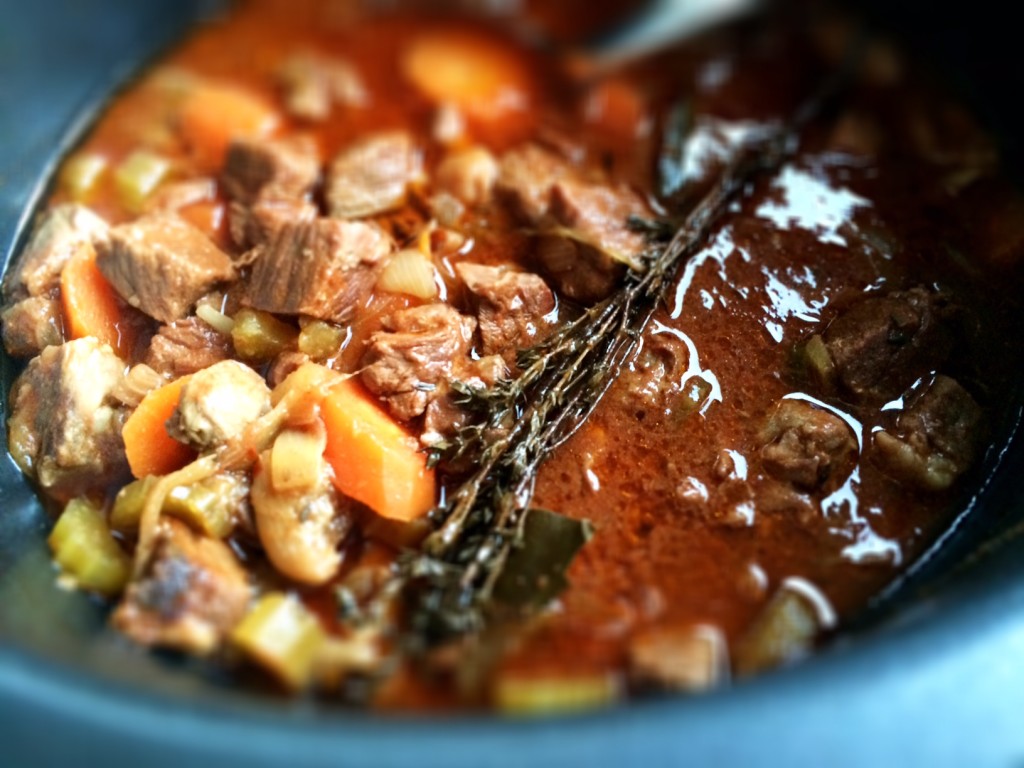 (Visited 7,385 times, 16 visits today)