A few weeks ago I started to go through Mum's box of the Women's Weekly Recipe Cards that she had collected in the early 80's. There are so many old style recipes that I am dying to try.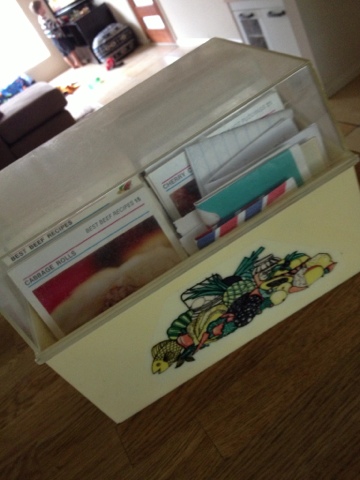 At the front of the box was a bunch of hand written recipes. It's sad to think that I may not have hand written recipes to hand down to my children.
One recipe stood out "Golden Sausages". Sausages are such an economical meat to include into our weekly meal plan but it can get quite boring having them the same way over and over again.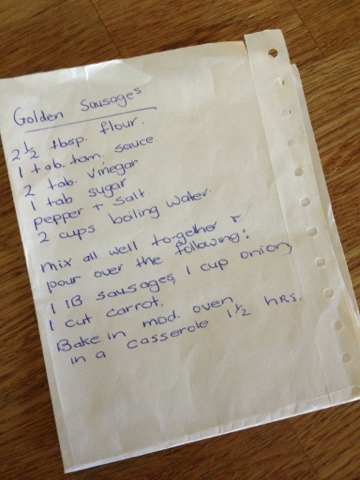 The flavours of this dish are a little sweet, a little sour and little just right for a week night meal.
I had this in the slow cooker while I was at work and it was so nice to come home to dinner already made.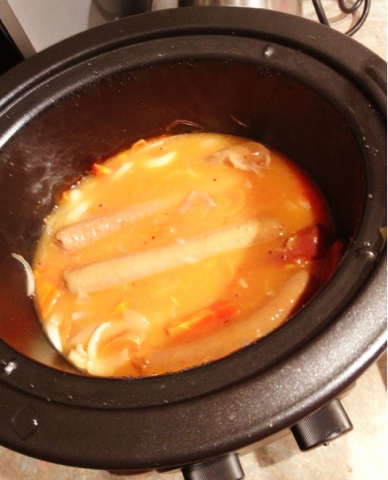 INGREDIENTS
10 Sausages of choice (I used thin beef sausages)
1 Onion, sliced
1 Large Carrot, sliced
Sauce
2 1/2 Tbs Plain Flour
1 Tbs Tomato Sauce
2 Tbs Vinegar
1 Tbs Sugar
2 Cups Boiling Water
Salt and pepper
LET'S PUT IT ALTOGETHER
1. In a jug place all the sauce ingredients and mix well. It will be runny don't worry as the cooking process will thicken it.
2. In the slow cooker place the sausages, onion and carrots. Pour the sauce over them and turn it on.
3. Leave to cook for 8 hours on low of 4 hours on high.
4. This can also be baked in the oven the same way in a casserole dish for 1 1/2 hours on 180 degrees Celsius.
It is ready when the sauce has thickened.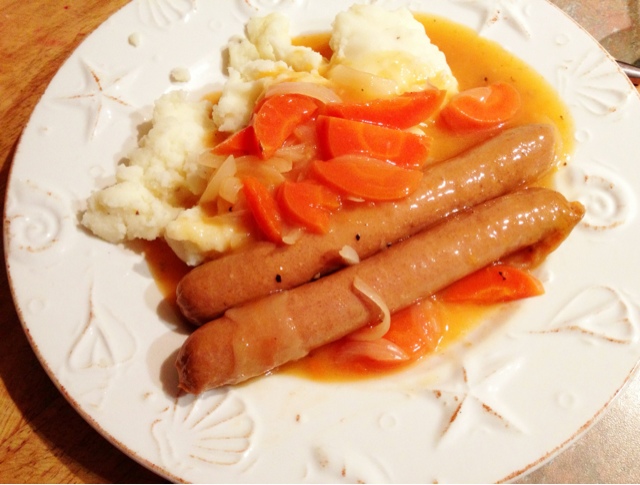 Optional: stir through a can of rinsed cannelloni beans and a cup of frozen peas.
Serve with mashed potato or rice.
Serves 4-6
Double ingredients for leftovers.

(Visited 3,898 times, 19 visits today)