You need to add a packet of salt and vinegar chips to your shopping list this week so you can make this fish, it is crunchy and super tasty and perfect for fussy fish eaters.
It is a great alternative to traditional bread crumbs as it adds more crunch and flavour to the fish.
A squirt of fresh lemon and you shouldn't hear any complaints about eating this fish.
A local fisherman told this idea to my hubby and I knew I had to share it with you.
1 Fillet of boneless white fish for each person (you should be able to crumb 6 from one packet)
1-2 Eggs, whisked in a bowl
Plain Flour
Sunflower Oil for cooking
LETS PUT IT ALL TOGETHER
1. Place the chips into a ziplock bag and hit with a rolling pin the break them into tiny pieces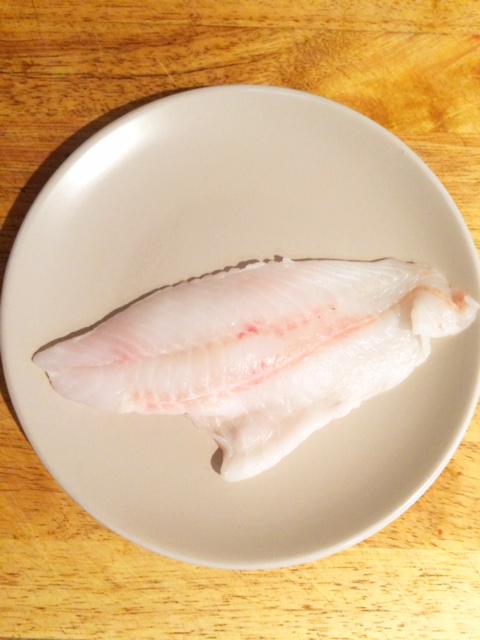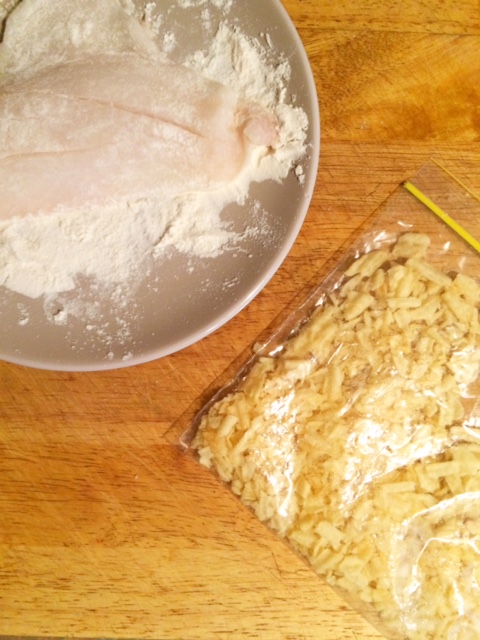 2. Place the chip crumb on a large plate, place some plain flour as well on a large plate.
3. Take one fish fillet and coat it in flour, dusting off any excess.
4. Dip into the egg making sure to coat all of the fish fillet.
5. Press into the salt and vinegar chip crumb.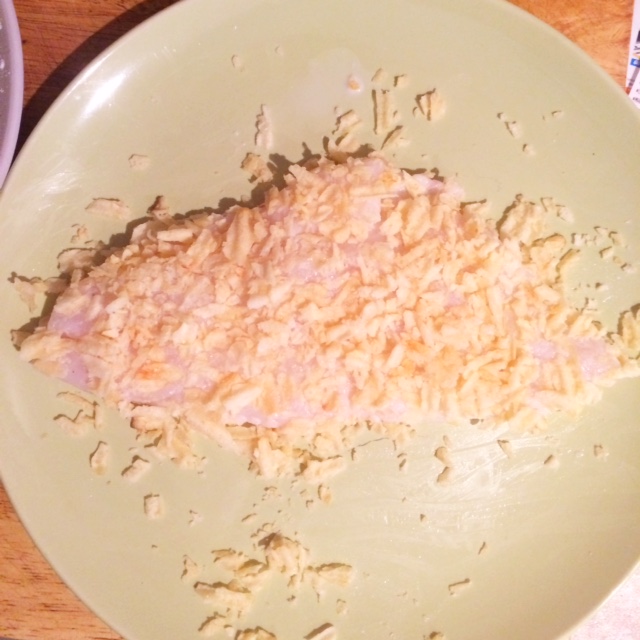 6. Eat a 1 layer of oil in a frypan to a medium high heat. Place the crumbed fish fillet into the oil and cook for 1 minute on each side.  Be careful as the chip crumb does burn easily so don't cook it in oil that is too hot.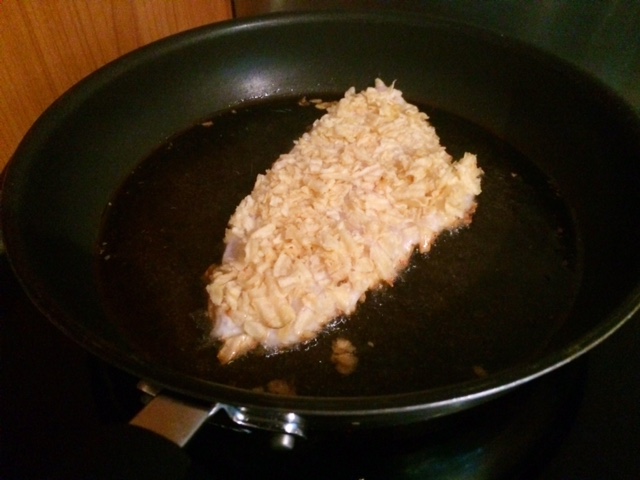 Place into a paper towel to drain off any excess oil.
You know when fish is cooked as it bounces back when you press down on the flesh.
Make a complete meal by adding chips and a salad.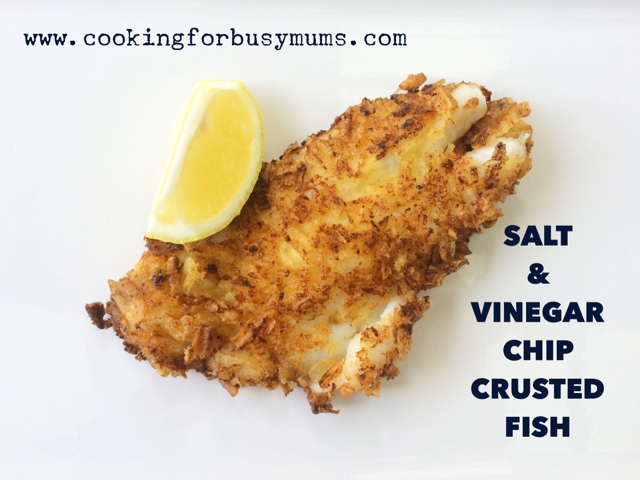 (Visited 14,901 times, 99 visits today)