At least once a week, I have one of those nights where I am rushing in the door after work, and school pick up, the kids are dragging their feet after a long day – homework has to be done, and dinner (well it won't cook itself). That is when I turn to a meal that can be made in 10 minutes, and go straight into hungry mouths.
I am wrapping up one of my favourite wrap fillings; crumbed chicken tenderloins with Mission Wraps for dinner this week. Dinner was on the table in under 10 minutes, and everyone had a happy tummy! We were onto bedtime routines before we knew it.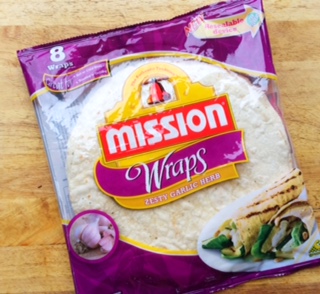 INGREDIENTS
1 Packet Mission Zesty Garlic & Herb Wraps
8 Crumbed Chicken Tenderloins (I bought the pre-crumbed variety found in the chicken section of your local supermarket)
1 Avocado, cubed
Sour Cream
Mission Mild Salsa
Shredded Lettuce
Olive Oil
LET'S PUT IT ALL TOGETHER
In a large fry pan, add a little olive oil, and then cook the crumbed chicken tenderloins for approximately 1-2 minutes on each side or until cooked through.
While the tenderloins are cooking, prep your fillings.
Heat the Mission Wraps in the microwave (directions are on the back of the packet).
Once the tenderloins are cooked, you can assemble your wrap.
Sour Cream, 2 crumbed chicken tenderloins, salsa, lettuce, avocado, and then wrap it.
Serves 4
The Crumbed Chicken Tenderloins are my must have ingredient in wraps for dinner. The crunchy texture offsets the soft wrap and fillings perfectly!
GET CREATIVE AND WIN!
What's your must-have wrap ingredient?
Mission Foods is running a competition over the course of 4 weeks on their Facebook page. There is a new round each week (with secret spot prizes awarded in each round) and an awesome grand prize at the end – but hurry, there are only two weeks left of the competition!
All you have to do this week, is submit a photo of your must have wrap ingredient (like the one I've done of the chicken tenders) in the comments section of the relevant Facebook post, and you're in the draw to win. Too easy!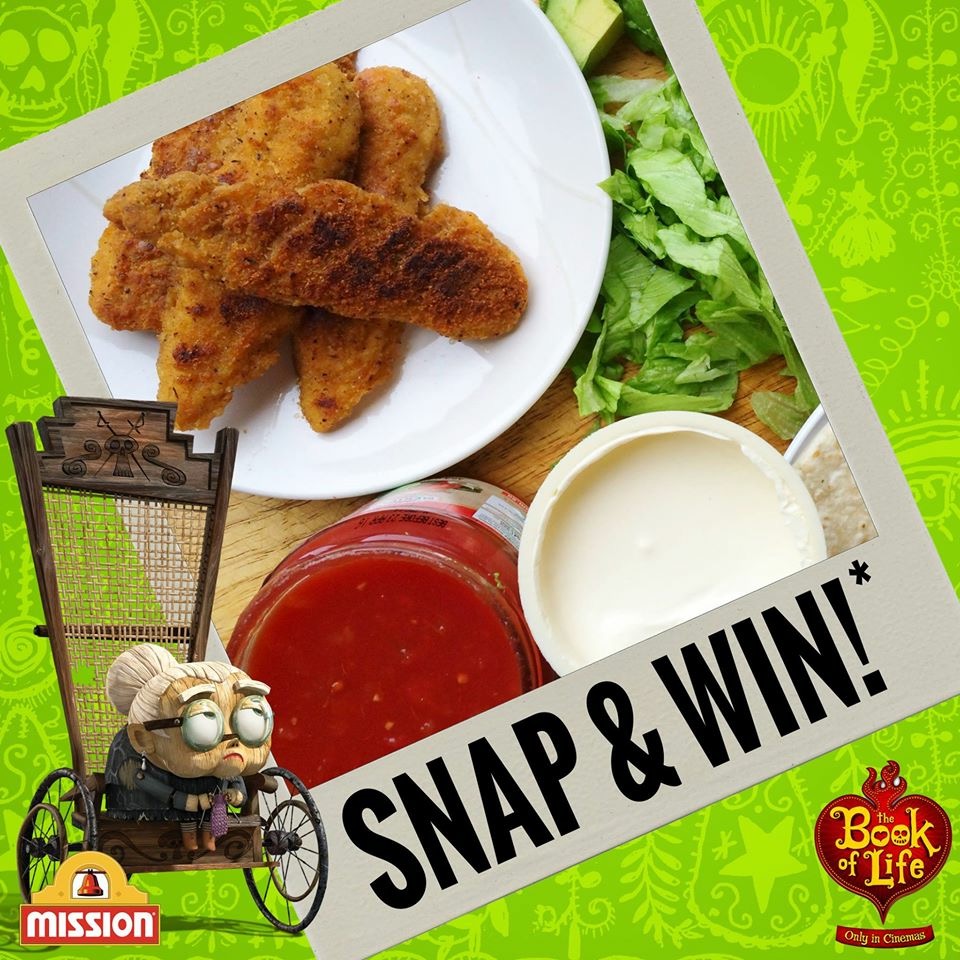 What can you win?
As mentioned, there are secret spot prizes to be won each week, but the grand prize is a fantastic year's supply of Mission products PLUS a private screening to the new animated family flick, The Book of Life for your friends and family* – what a fantastic prize this is!
Looking for more wrap inspiration? Visit the Mission Foods website, Pinterest and Facebook Page.
This is a sponsored post for Mission Foods. Recipe, images and opinions expressed are all my own.
*Terms & Conditions Apply – See Mission Foods Facebook page for further info.

(Visited 696 times, 6 visits today)