We love our pork and I love finding new ways for us to eat it.
I was sent more of my favourite Murray Valley Pork to cook with this week and went straight for the tenderloin.
The pork tenderloin also know as pork fillet is the most tender cut of pork. With minimal to no fat it is the perfect heart smart cut of meat.  Pork is also a great source of Iron and the tenderloin is the richest source of iron of all the pork products.  Just another reason to get more pork on your fork.
I made an Asian style marinade for the tenderloin and let it marinate for 8 hours in the fridge.  Cooked on the bbq in 15 minutes.  The marinade infused the pork with a deliciously sweet tangy flavour we all loved.
INGREDIENTS
1 Murray Valley Pork Tenderloin (the marinade is enough for two and I recommend two as one just fed my family of 4)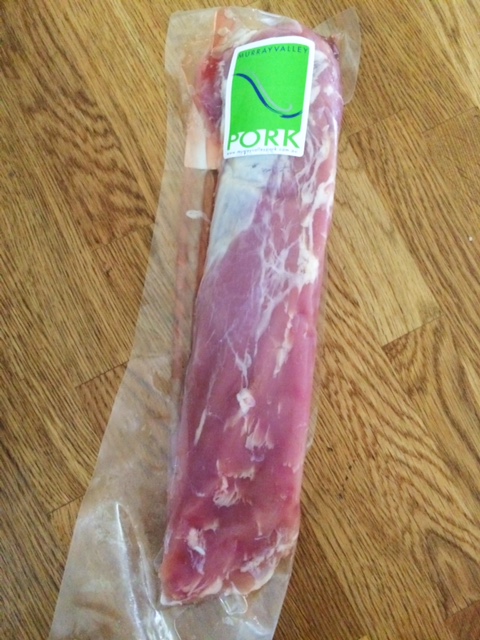 Marinade
1/4 Cup Soy Sauce
1/4 Cup Sesame Oil
1/3 Cup Brown Sugar
2 Tbs Worcestershire Sauce
Juice of 1 Lemon
2 Tbs Minced Garlic
1 Tbs Mustard Powder
Pepper
LETS PUT IT ALL TOGETHER
1. Place all the marinade ingredients into a shallow dish (long enough to fit the tenderloin) and whisk together until the sugar dissolves.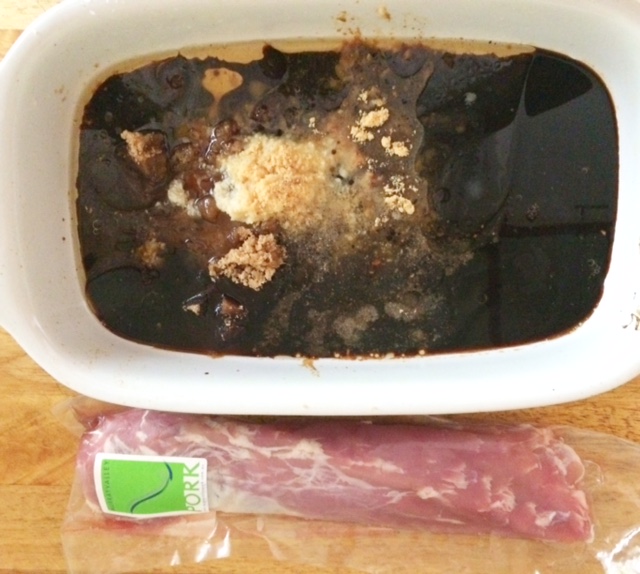 2. Place the tenderloin into the marinade and coat both sides. Place cling wrap over the dish and leave in the fridge to marinade for 8 hours. If you are home you can turn the pork a couple of times through the day.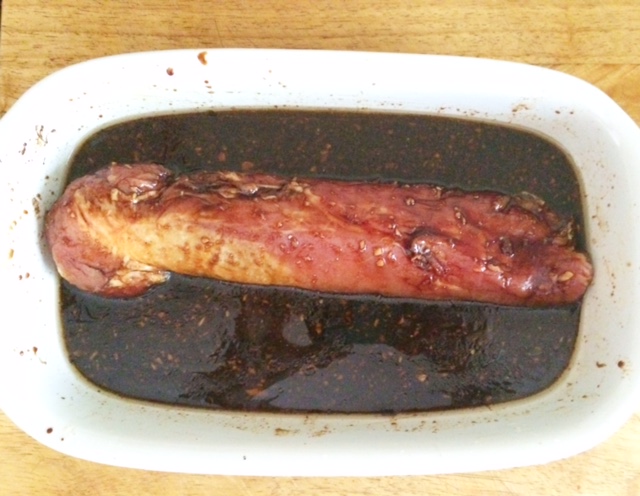 3. When ready to cook. Place onto a hot bbq grill and cook for 10 minutes on the first side then 5 minutes on the other side.  Leave to sit for 5 minutes before slicing.
Serve with noodles and a crunchy noodles salad. Dress with crunchy noodle salad sauce.
Serves 4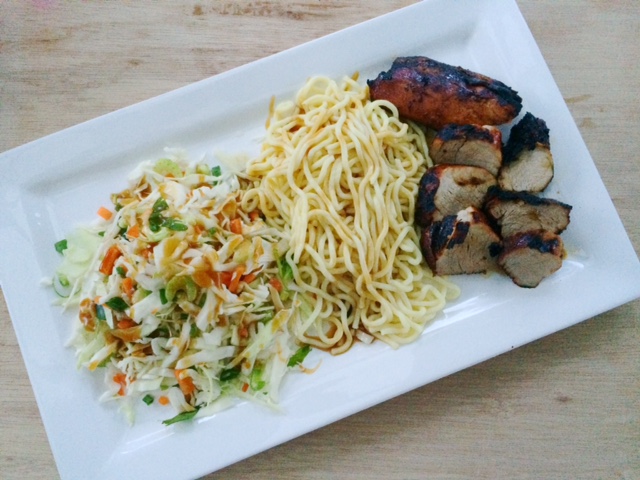 I was gifted the Pork Tenderloin used in this recipe from Murray Valley Pork.  Recipe, Images and Opinions expressed are my own.

(Visited 649 times, 1 visits today)