If your looking for the quickest, tastiest cake you've come to the right spot.
I adapted this recipe from here and with the addition of poppyseeds and a cream cheese icing you have a cake worthy to be on any morning tea table.
You can swap the Orange for lemon as well for a lovely variation.
This is made in the Bellini Supercook but can also be made in the food processor or using your stand mixer.
INGREDIENTS
2 Small oranges, peeled seeds removed and cut into quarters
Zest from the two oranges
3 Eggs
200gm Butter
100gm Sugar
300gm Self Raising Flour
2 Tbs Poppyseeds
Icing
100gm Cream Cheese, softened
1/2 Cup Icing Sugar
LETS PUT IT ALL TOGETHER
1. Preheat the oven to 180 degree Celsius. Line a 20cm springform pan.
2. Place the butter and orange into the jug. Speed 8, 10 seconds. Scrape down the sides.
Alternatively, place into a bowl and mix with a hand beater or stand mixer until light and creamy. Approx 2 minutes.
3. Add 1/2 of the zest, eggs, sugar and flour. Speed 4, 20 seconds.
Alternatively, add to the bowl and beat for 1 minute.
Sprinkle in the poppyseeds in the last 3 seconds.
4. Pour into the lined baking pan and bake for 50 minutes or until it is lightly golden and bounces back when touched.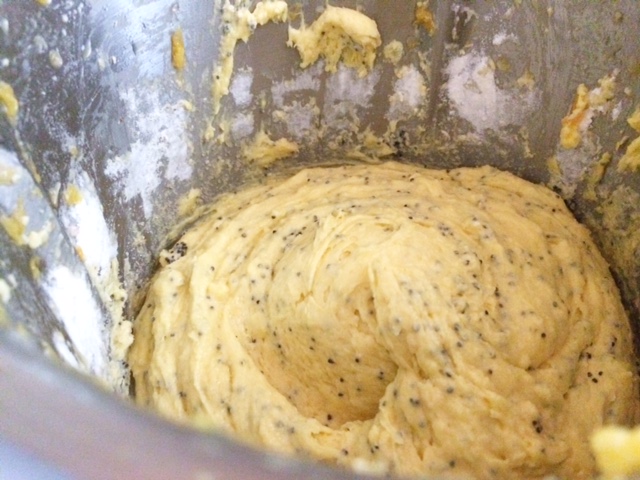 Allow the cake to cool before icing.
To make the icing
Place the cream cheese, icing sugar and remaining orange zest into a bowl. Mix with a spoon until smooth.
Place on the top of the cake. If you want to ice the sides simply double the ingredients for the icing.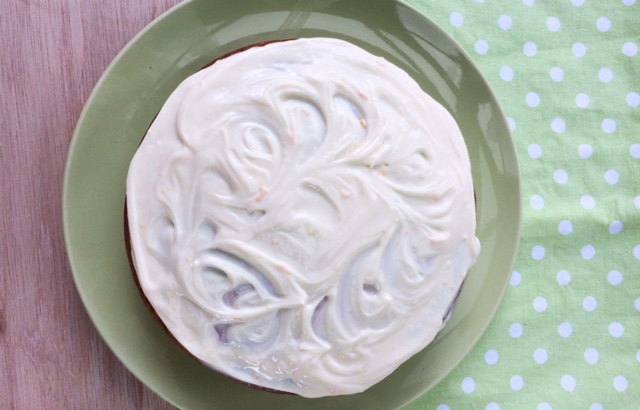 Store in the fridge in an air tight container for up to 5 days.
It will harden in the fridge so simply microwave a slice of the cake for 10 seconds before eating.

(Visited 10,395 times, 14 visits today)