I have fond memories of my mum making rice pudding for dessert and then also enjoying it cold the next day when it tasted even better.
Here is a twist on the traditional rice pudding for you to try. The simple addition of a few tablespoons of Chia Seeds (
find out more about them here
) gives this pudding a nutritional kick
.
Top if off with fresh fruits, nuts or yoghurt and you have something extra special. It would also be lovely for breakfast.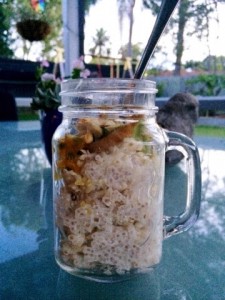 INGREDIENTS
2 Cups of your milk of choice
2 Cups Water
OR a total of 4 Cups of milk for a fuller creamy flavour
1 Cup Rice – short grain works best
4 Tbls Dry Chia seeds
1/4 Cup Sugar
1 Tsp Vanilla Essence
LET'S PUT IT ALTOGETHER
1. Place all the ingredients into a large saucepan, stir well to combine and bring to the boil.
2. Once on the boil reduce to a simmer and simmer uncovered for 25 minutes stirring every few minutes to avoid sticking.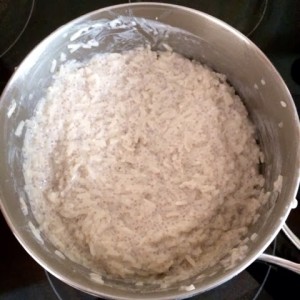 Once the rice is cooked through it is ready. You may need to add a little extra milk towards to end.
Enjoy warm or refrigerate and eat cold which I prefer and it also tastes better the next day.
Serves 4-8
Eat within 3 days of cooking.
Keep Refrigerated in an airtight container.

(Visited 633 times, 5 visits today)