On Facebook over the weekend I posted two recipes in which I used Chia Seeds in. They received a great response but also a few questions were asked about Chia Seeds. I'm not an expert on them but I know a few basic facts that I learnt when googling them originally a few months back when I originally started to incorporate them into my diet and most recently the boys diets.

Let me answer a couple of the questions from Facebook and then I'll share three awesomely easy recipes.

What are Chia Seeds?

Chia Seeds have been classified as a superfood, and are well known for being a great source of healthy omega-3 fats and fibre. The seed comes from a flowering plant in the mint family that's native to Mexico and Guatemala, and history suggests it was a very important food crop for the Aztecs.

This is what the tiny seeds look like, in Australia we can readily access white and black Chia Seeds.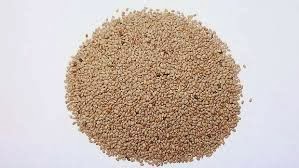 What nutritional benefits do you get from Chia Seeds?
Chia seeds contains calcium – important for bone and teeth health, manganese, and phosphorus, and is a great source of healthy omega-3 fats – important for brain health, high in fibre – important for digestive health, packed with protein – to help you stay fuller for longer.
What do Chia Seeds taste like?
They taste like "nothing". When added to a liquid they will absorb this and take on its flavour. Add to cakes, salads, cereal the taste won't be traceable at all.
Where can you buy Chia Seeds from?
I buy mine from Coles or Woolworths in the health food isle. The packet shown here cost a little less then $6. You can also find them in specialty health food shops.
With Chia Seeds a little goes along way. A tablespoon added to a batch of muffins or pancakes is plenty. When added to liquid they more then double in size which makes this little packet goes a long way.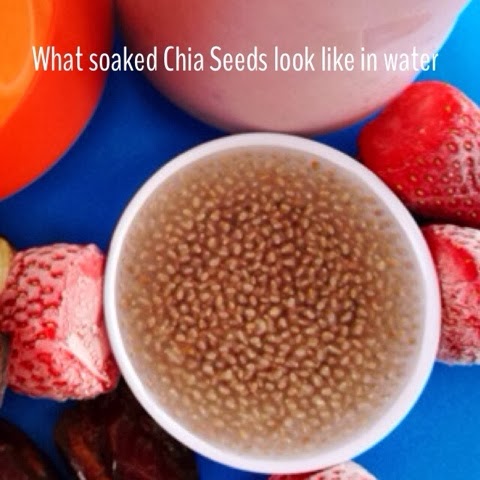 THREE EASY CHIA SEED RECIPES you can add into your families diet
1. CHIA SEED PANCAKES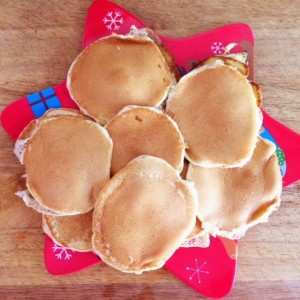 INGREDIENTS
1 Cup Self Raising Flour
1 Cup of Milk (milk of choice)
1 Tablespoon Chia Seeds
1 Egg
1 Teaspoon vanilla essence
1. Using a whisk mix all the ingredients together in a medium bowl. Allow to sit for 10 minutes until bubbles form on the surface.
2. In a lightly oiled pan over a medium heat, place spoonsfuls of the batter. Cook until the tops of the pancake batter has bubbled then flip and cook for a further 30 seconds. Remove from pan and repeat with remaining batter.
Makes approx: 12 small pancakes or 6 normal pancakes.
2. CHIA SEED COCONUT PUDDING TOPPED WITH FRESH BANANA & HONEY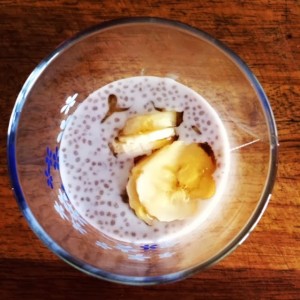 INGREDIENTS
1 x 375 ml Can of Light Coconut milk (found in the Asian Food isle of the supermarket)
3/4 Cup Chia Seeds
Banana and honey to serve
1. In a container that has a lid place the coconut milk and chia seeds. Mix really well to combine the chia seeds into the coconut milk. Place the lid on and leave in the fridge overnight.
2. In the morning you should have a thick ball pudding like mass. Simply spoon this into a glass and top with fresh banana and a drizzle of honey.
Try this with berries, mangoes or any fruit you like.
Makes approx: 4 small serves
3. COCONUT CHIA BANANA SMOOTHIE
Using the pudding mix I made in the above recipe I simply placed:
4 tablespoons of this along with 1/3 cup cold water into a blender along with a whole banana and honey. Blended it up until the banana was combined.
This is a very thick smoothie. It is perfect for getting you through the 3pm slump until dinner or morning tea.
Makes 1 serve.
So there you have a few ways I have been enjoying Chia seeds. Try adding them to your next muffin recipe and be surprised when no one blinks and eye lid that they are in there.
Nutritional and what are chia seeds information was found
here

(Visited 1,107 times, 12 visits today)