Instagram really is a wealth of ideas and inspiration. I had been seeing delicious filled jars with the hash tag #oiaj, so I may be a little slow but I finally figured out it meant Oats In A Jar. This is a no cook overnight breakfast made of oats primarily in a jar.
There are many variations and quantities meaning you can make it to how you like and get a great result every time.
The core ingredients are: Oats, Milk, Yoghurt, Fruit, Seeds and Nuts. Variations also include adding peanut butter to the inside of the jar, protein powder etc.
The basic concept is that you get an empty jar and fill with oats, milk (you can use soy, almond, skim whatever milk you normally drink), Greek no fat natural yoghurt, Fruit, Acia or Chia seeds (or other seeds), raw nuts.
You then place the lid on the jar and shake well to combine,
Leave in the fridge overnight.
In the morning you wake up to a creamy oat mix you can eat straight from the jar.
This breakfast meal is so convenient that you should never go without breakfast again. You can take with you and have when you get to work, have it after the gym even eat on the bus or train.
If you have made your own OATS IN A JAR please feel free to comment below with you mix.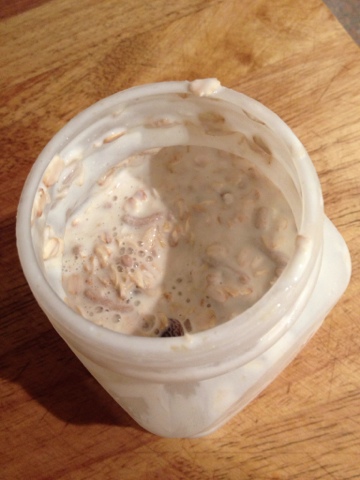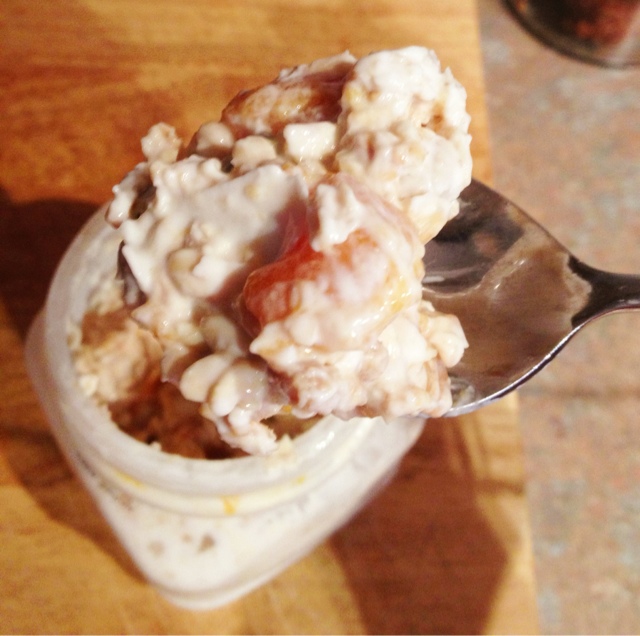 (Visited 2,807 times, 5 visits today)