As I opened my pantry door and stared at its contents a can of Pineapple Pieces stared back at me. What can I make with you I thought? I had made a fair few banana breads over the past weeks and it's something we all enjoy as it is perfect for afternoon tea, toasted for breakfast and great to take to work or school so I decided to make a variation of a banana bread.
I then checked the fridge I had NO EGGS! Ok I thought I can do this loaf without eggs using two common substitutes for eggs in baking which are bananas and swelled chia seeds, of which I had both.
So here you have it my Pineapple and Coconut (because it lists belongs with Pineapple) Loaf that is Egg and Dairy FREE.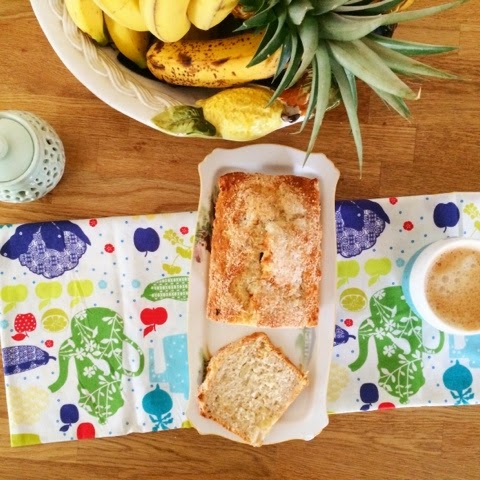 This loaf is ideally eaten within 2 days of baking and kept refrigerated. It can also be sliced and frozen individually.
It should be noted that this isn't a very sweet loaf. It is perfect for roasting and enjoying with a smear of butter or a jam to sweeten it up of you like.
INGREDIENTS
1 Overripe Medium Banana, mashed
1 Small Can of Pineapple Pieces keep the juice
1 Tbs Chia Seeds soaked in 3 tbs water until it swells
2 Cups Self Raising Flour
1/2 Cup Dessicated Coconut
1/4 Cup Water
Optional: 1/2 Cup sugar (the loaf isn't overly sweet so if you are looking for a very sweet loaf you will need to add sugar or a sugar alternative)
I prefer it without as it is perfect toasted with a light spread of butter/margarine.
LET'S PUT IT ALTOGETHER
1. In a large mixing bowl add the banana, pineapple, swelled chia seeds and water. Mix well to combine and while doing so press down on the pineapple pieces to squash them a bit.
2. Add the remaining dry ingredients and mix well to just combine.
3. Place into a greased and lined loaf tin (a narrow loaf tin will produce this higher loaf) bake in a 170 degree Celsius oven for 50 minutes or until lightly golden and bounces back when touched.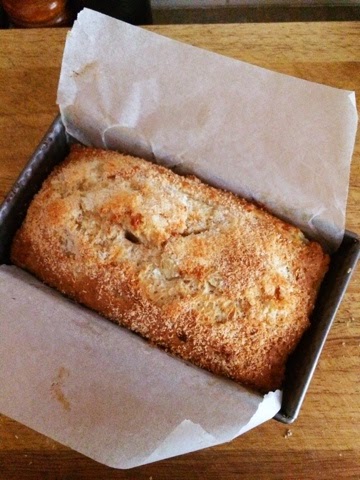 Freezer Friendly: place individual pieces into zip local bags and freeze for up to three months.
Store in an airtight container in the fridge for up to two days if not freezing.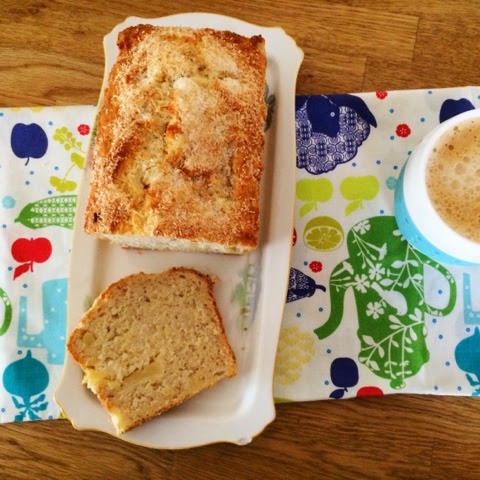 (Visited 1,555 times, 5 visits today)