It dawned on me last week that I haven't made any savoury biscuits. So I set about changing that and I am glad I did because they are so quick and easy to make. These Cheese Biscuit Bites are a great lunchbox filler and a perfect snack.
I would also say that they are a great alternative to buying the likes of Shapes biscuits etc. For Lunchboxes or days out place a serving of about 10 of these mini bites into a small zip lock bag or small container and you have an easy homemade snack for the littlies.
The recipe is so easy with only four ingredients and a batch making 100 + bites size biscuits you will have a weeks worth done in no time.
INGREDIENTS
1 Cup Plain Flour
50 gm Cold Butter, cubed
1 Tsp Salt
2 Cups Cheddar or Tasty Cheese, grated
3-4 Tbs Cold Water
LET'S PUT IT ALL TOGETHER
1. In a food processor or in a bowl if doing by hand. Process or rub together the flour, salt and butter until it resembles a breadcrumb texture.
2. Add the grated cheese and a tbs of water at a time with the food processor on or kneading by hand to form a nice dough ball. It shouldn't be sticky. If sticky add a little more flour.
3. Place on to floured surface and roll out until it is about 2-3mm thick. Cut with mini cookie cutters or cut into squares. You can even roll into 10cm pieces and bend into curly shapes.
4. Place onto a lined baking tray and bake in a 180 degree Celsius for 10-12 minutes or until lightly golden.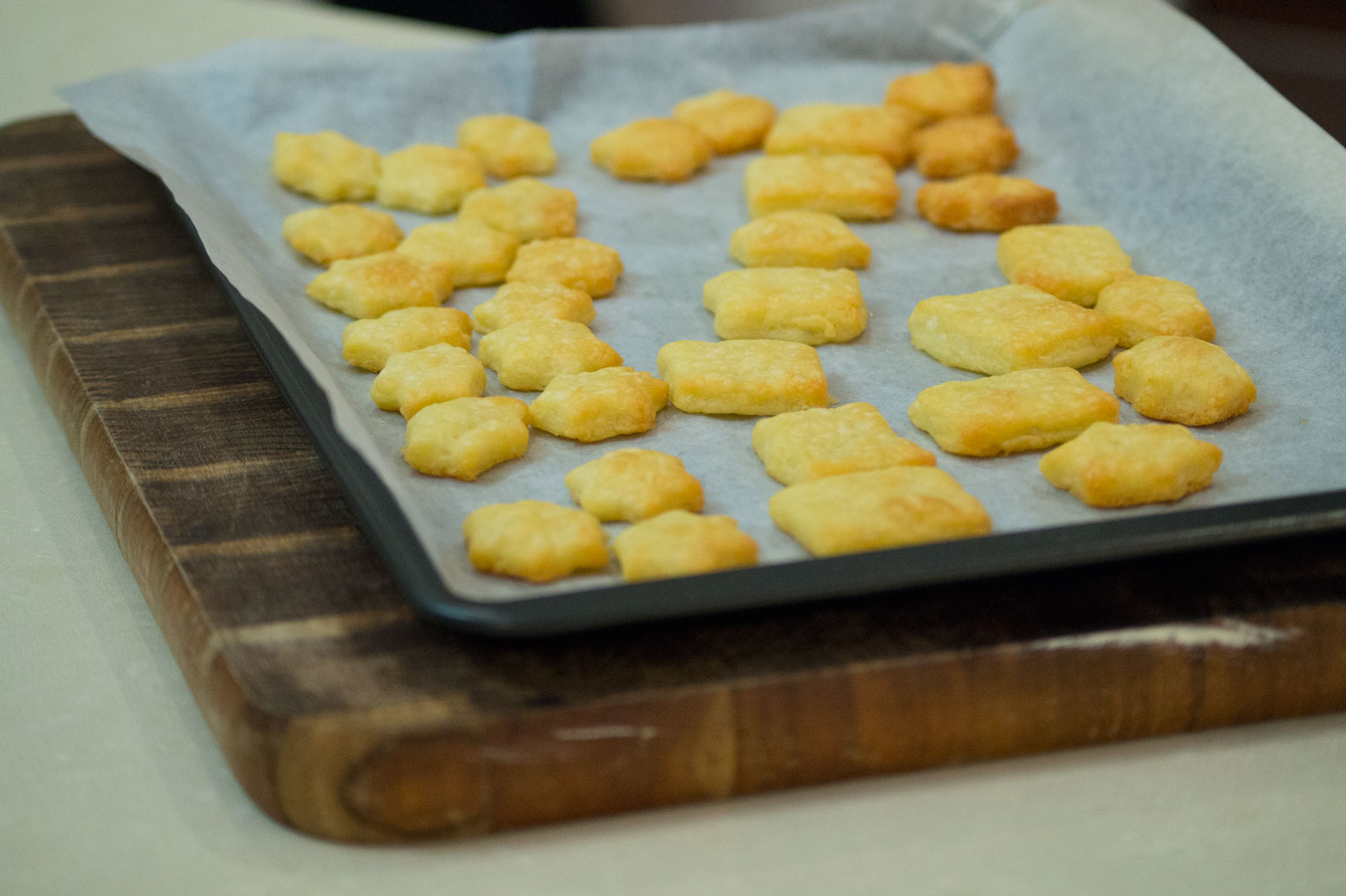 How to Store: Store in an air tight container for up to 5 days.
Freezer Friendly: The dough may be frozen then defrosted and rolled out.
Makes: 100+ mini biscuits

(Visited 16,093 times, 68 visits today)