Winter desserts are one of my favourite dishes during the cooler weather.  They make you feel warm and cozy and satisfyingly full on a cold night.
What I love most about winter desserts is that you can pop them in the oven just as dinner is almost cooked and they will be ready after the tribe have eaten their dinner.  This recipe for peach and raspberry cobbler is no exception. Made in three easy steps you'll be wanting to experiment with all types of fruit combinations. Try blueberries, apples, pear, apricot, mixed berries.
When baked it gets a lovely rise with a crispy edge and the warm soft centre with the fruit waiting patiently on the bottom.  Served with custard, ice cream or cream you'll have them asking for seconds.
INGREDIENTS
200gm Canned Peach Slices, drained
1 cup Frozen Raspberries
125gm Butter
2 Cups Self Raising Flour
2 Cups Milk (you can use full cream, light, or skim)
1 1/2 Cups Sugar (if serving with ice cream or custard you could use 1 cup sugar)
LETS PUT IT ALL TOGETHER
1. Place the butter in a coffee mug and place in the microwave on high for 50 seconds to melt.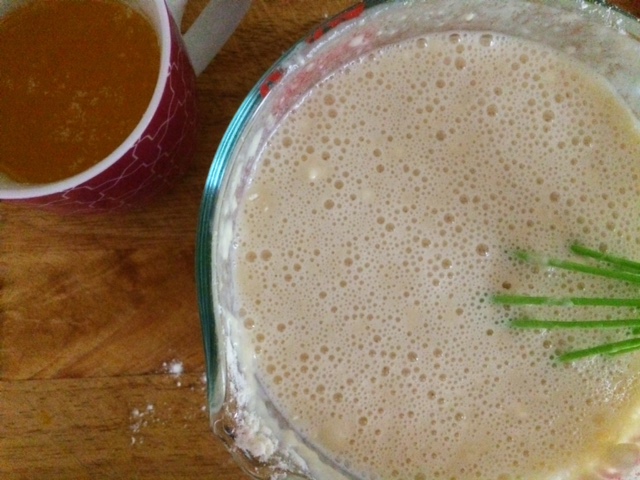 2. Place the peaches and raspberries into the bottom of a pie dish and then pour over the melted butter.
3. In a bowl mix together the flour, milk and sugar to form a smooth batter.  Pour over the fruits and butter in the dish.