In our new house there was a passionfruit vine, over the past few weeks I had been watching to see new passionfruits pop up, as they have a tendency to be hiding and then all of a sudden you see them.  I had to climb up and pull the vine back over the fence and there were 4 big nearly ripe passionfruits on the vine that I pulled back over.  I couldn't wait to taste them (they were delish) and bake with them.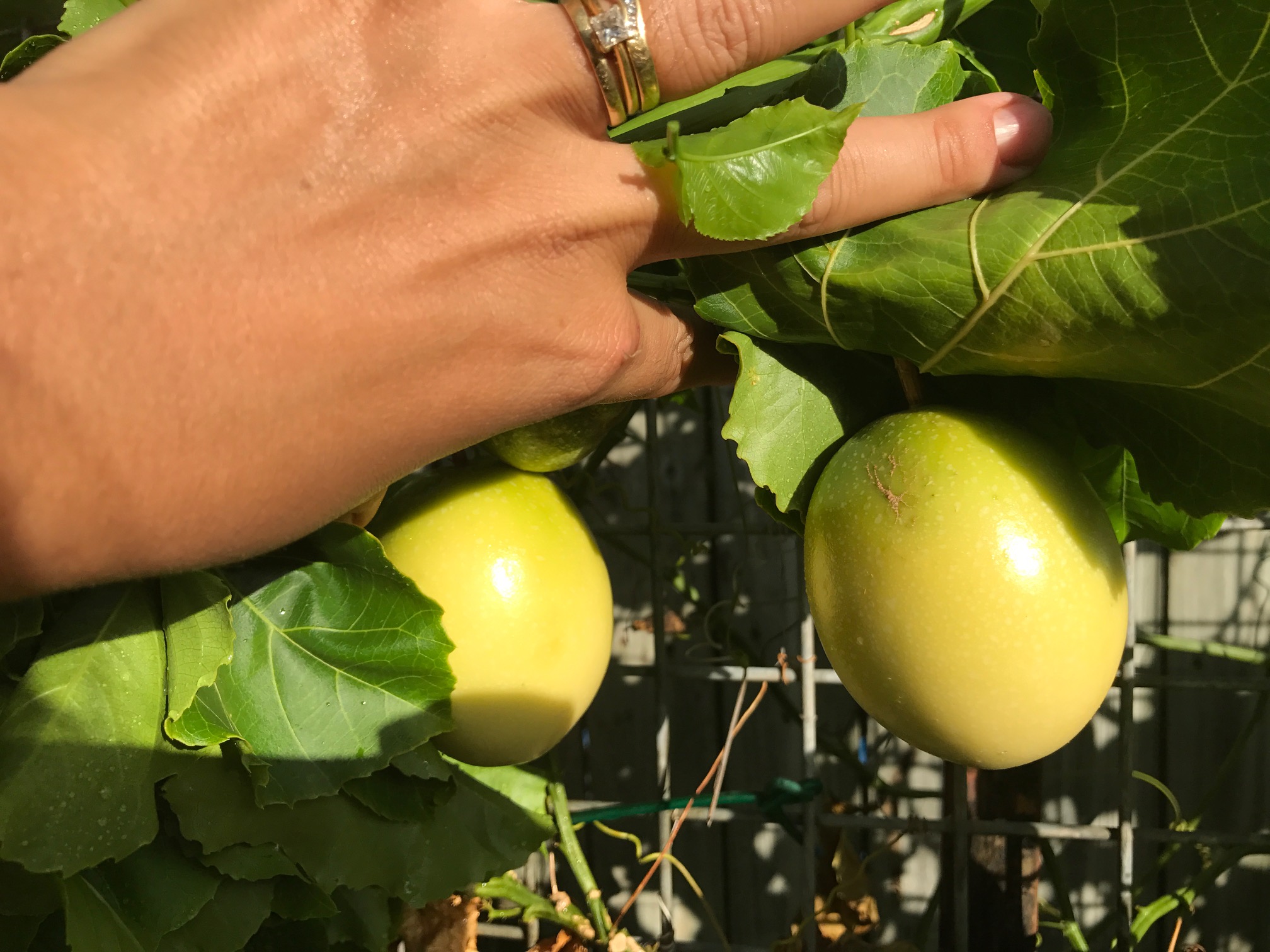 I whipped up this super easy Passionfruit and Lemon cake and it was a winner. Sweet and tangy and a nice texture.  It can be eaten warm or cold (I prefer it at room temperature) and the tangy syrup poured over the top just finishes it off nicely.
INGREDIENTS
150gm Butter, softened
3/4 cup Sugar
3 Eggs
Pulp of 3 Passionfruit (if small you will need 5)
1 1/3 Cups Self Raising Flour
1/2 Tsp Baking Powder
1/2 Cup Milk
Zest of 1 Lemon
Icing Syrup
Pulp of 1 Passionfruit
1-2 Tbs Lemon Juice
1 Cup Icing Sugar
LET'S PUT IT ALL TOGETHER
1. Place all ingredients in a food processor or thermo style appliance and process for 30 seconds or until combined and smooth. Pour into a lined cake dish.  I have use a bundt pan but any 20cm cake pan will be fine.
2. Place into a preheated 180 degree Celsius oven for 30-40 minutes or until it bounces back when touched.
Allow to cool and then make the icing syrup.
Mix all the ingredients together and then drizzle over the cake.
Serves 12+
Store in the fridge in an airtight container for up to 5 days.  Let the cake come to room temperature before eating or heat in the microwave.
Slice and place into ziplock bags to freeze for up to 3 months.

(Visited 6,413 times, 29 visits today)