When family and friends come over it is always nice to have a few snacks for them to enjoy while you chat away. Making your own homemade spreads to go with crackers or vegetable sticks is super easy and you get the satisfaction of making them yourself and knowing what is in them. You'll have everyone asking your for the recipes by the end of the party.
INGREDIENTS
600gm Spreadable Cream Cheese
3 Tsp Basil Pesto
3 Tbs Parmesan Cheese, grated
3 Tsp Tomato Pesto
50gm Smooth Feta Cheese
100gm Pickled Onion Cheese
1 Tbs Onion Powder
To serve: crackers, cucumber and carrot sticks
LET'S PUT IT ALL TOGETHER
1. Divide the cream cheese into three medium bowls (200gm per bowl)
2. In the first bowl add the basil pesto and parmesan cheese, mix well to combine.
3. In the second bowl add the tomato pesto and feta cheese, mix well to combine
4. In the third bowl add the pickled onion cheese and onion powder, mix well to combine.
To serve simply spoon each spread into your serving tray and add your chosen dippers.
Once the cheese spread is made it can be kept in the fridge for up to 5 days which means you can make this in advance and have it ready for when family and friends come over.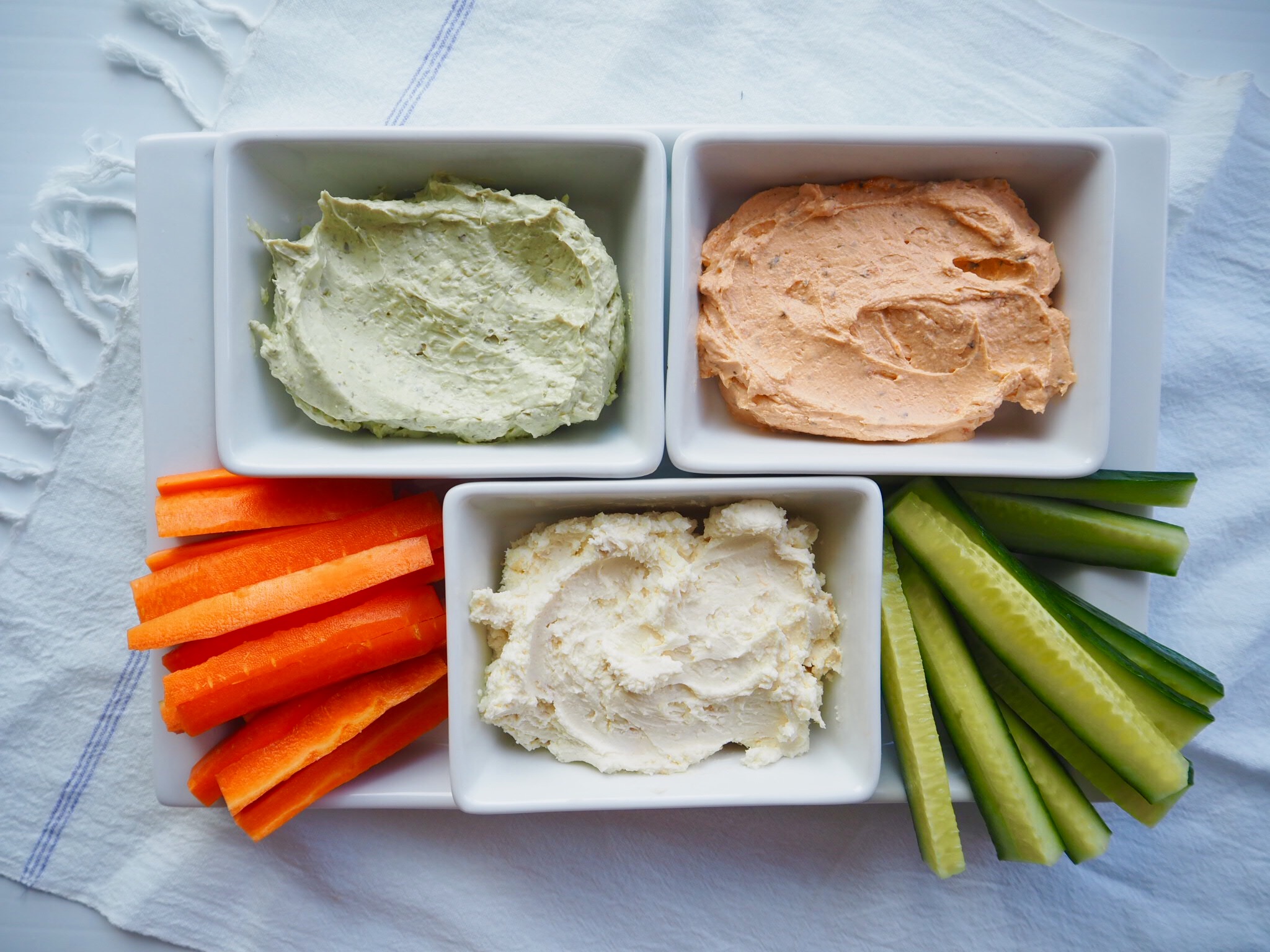 (Visited 3,176 times, 11 visits today)