How good are chicken parmigiana's?  You get the crunchy crumbed chicken schnitzel and a bunch of yummy toppings.  I have made a Hawaiian version which is super tasty.  You get the lovely smoked flavour from the triple smoked ham, the sweet flavour from the pineapple and then the melted cheese that just strings off as you cut in.
This is a great mid week meal which would make anyone excited to hear that it is dinner time.
I am using D'Orsogna Triple Smoked Ham which is available from the deli counter of your local Woolworths.
D'Orsogna currently have a competition to win a Vespa Scooter or 10 x $250 Woolworths gift cards simply by purchased D'Orsogna Triple Smoked Ham, retaining your receipt and then entering here.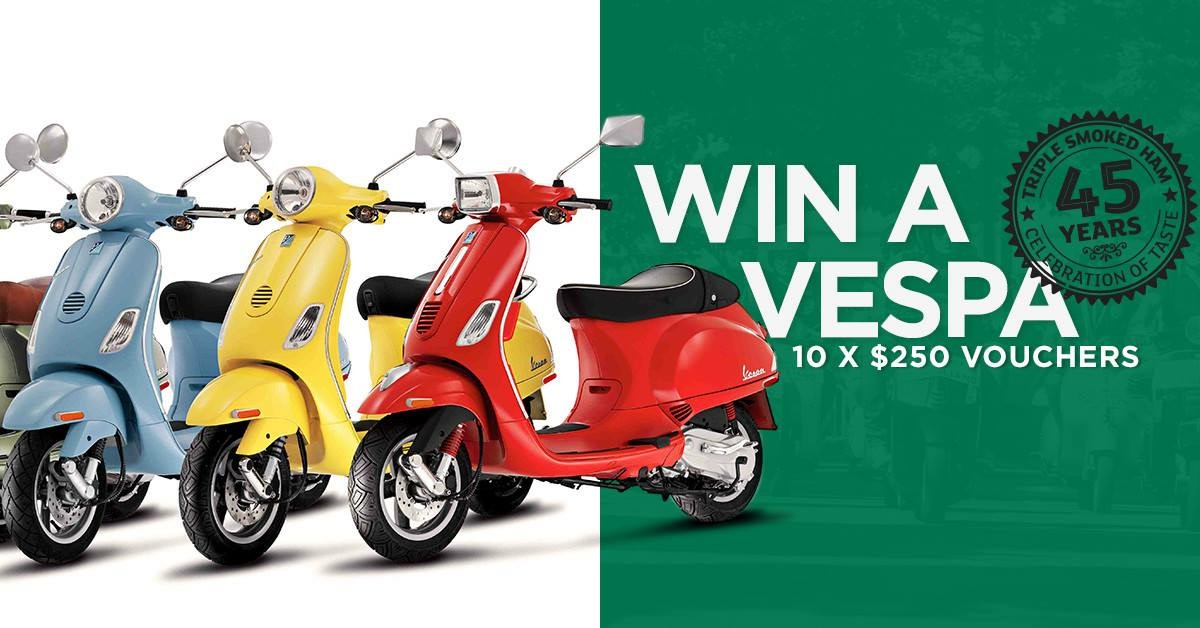 INGREDIENTS
4 Chicken Schnitzels (or one per person), I cheated and bought them already crumbed
1 Cup Pasta Sauce
2 Slices D'Orsogna Triple Smoked Ham
4 Pineapple Rings
1 Cup Cheese
Salad to serve
LET'S PUT IT ALL TOGETHER
1. Cook the chicken schnitzels in a frypan with a little olive oil over a medium high heat until both sides are browned and the chicken bounces back when touched.
2. Top with pasta sauce, 1/2 a slice of DOrsogna Triple Smoked Ham, Pineapple and Cheese.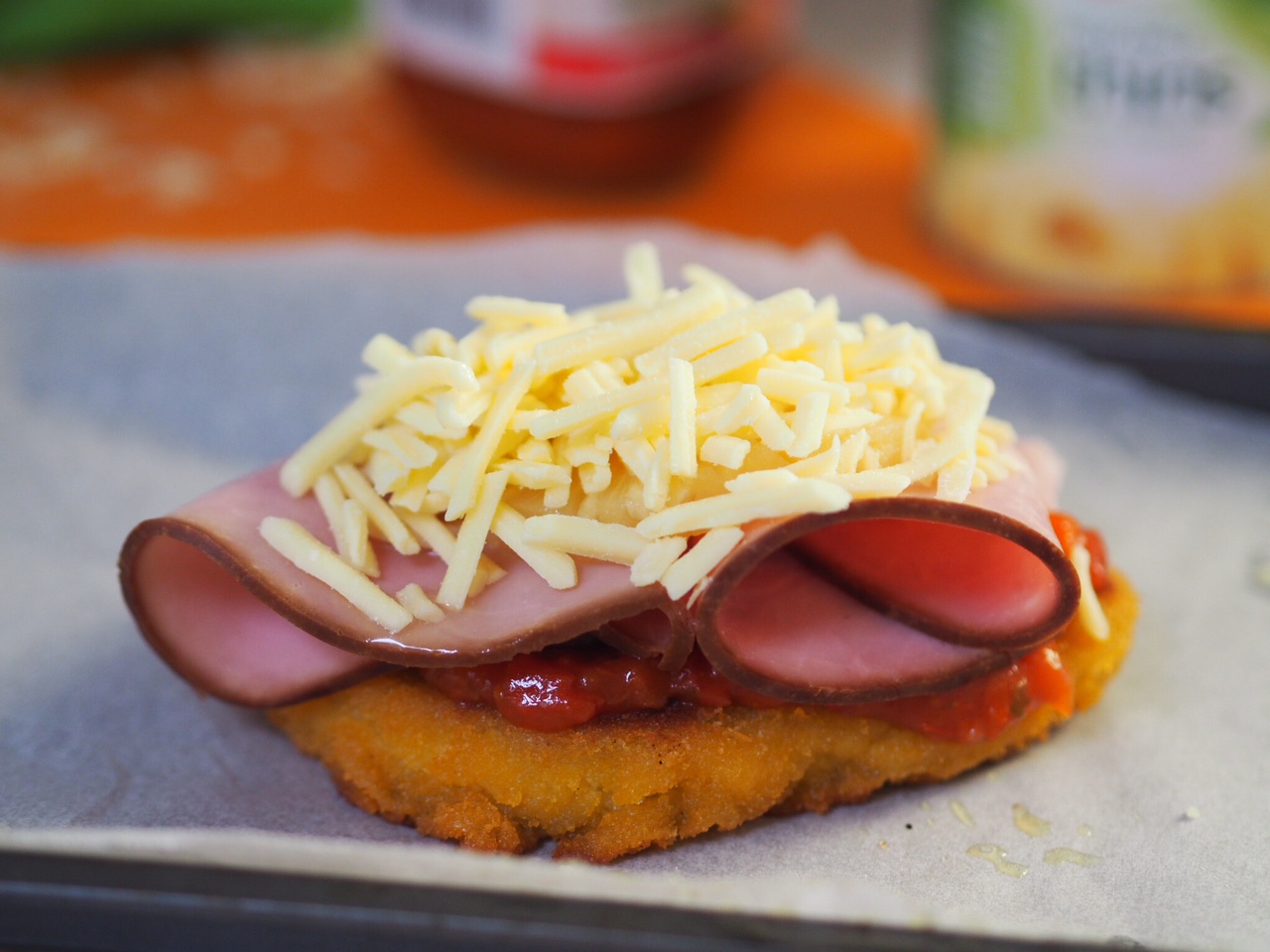 3.  Place under the grill and cook until the cheese starts to bubble and goes golden in colour.
Serve with salad.
Serves 4
This is a sponsored post for D'Orsogna. Find more recipes like this one visit the D'Orsogna Website and D'Orsogna Facebook Page.

(Visited 7,100 times, 76 visits today)