This is a great quick and easy breakfast, lunch or dinner.  It's a simple put together and then leave it to cook in the oven.
It is perfect hot or cold with a salad or not.
I am using D'Orsogna Triple Smoked Ham which is available from the deli counter of your local Woolworths.
D'Orsogna currently have a competition to win a Vespa Scooter or 10 x $250 Woolworths gift cards simply by purchased D'Orsogna Triple Smoked Ham, retaining your receipt and then entering here.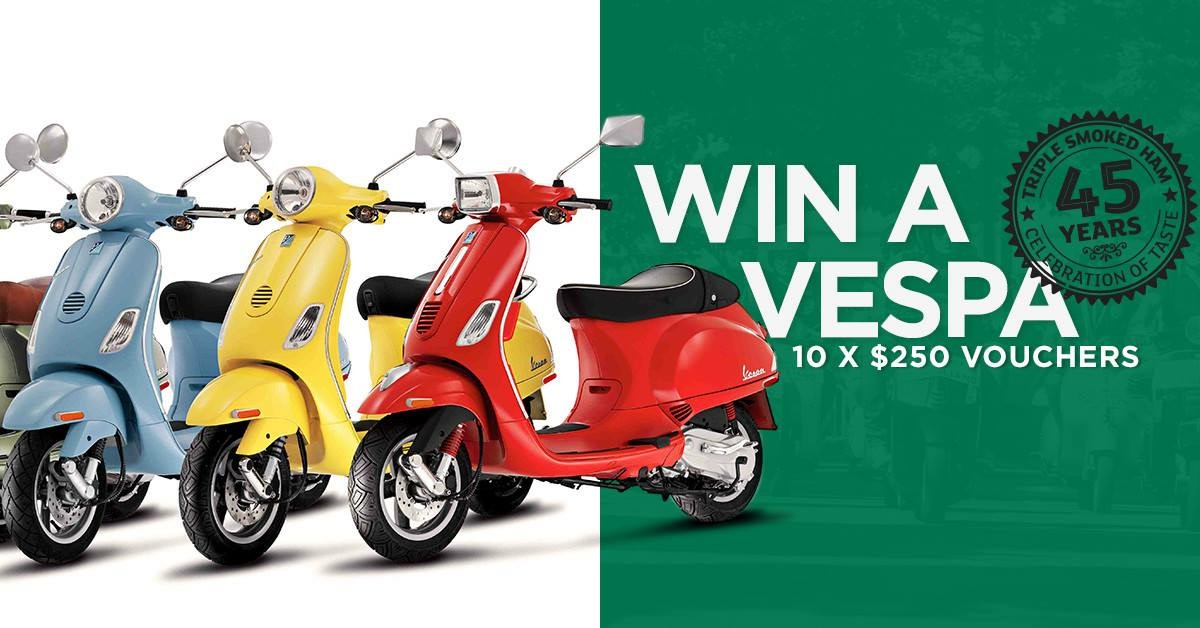 INGREDIENTS
100gm D'Orsogna Triple Smoked Ham
1 Onion, diced
1/2 Cup Grated Cheese
6 Eggs
100ml Thickened Cream
Salt and pepper to taste
4 Sheets of Filo Pastry
LET'S PUT IT ALL TOGETHER
Line a rectangle slice tin with 4 sheets of filo pastry, overlapping them.
In a bowl mix together 4 of the eggs along with the cream, onion, cheese and salt and pepper.
Pour over the filo pastry.  Tear pieces of the triple smoked ham over the egg mix.
Crack the remaining 2 eggs on top and then place into a preheated 180 degree Celsius oven to bake for 35-40 minutes or until it bounces back when touched.
Serves 4
Store leftovers in an airtight container in the fridge for up to 3 days.  Simply reheat before eating.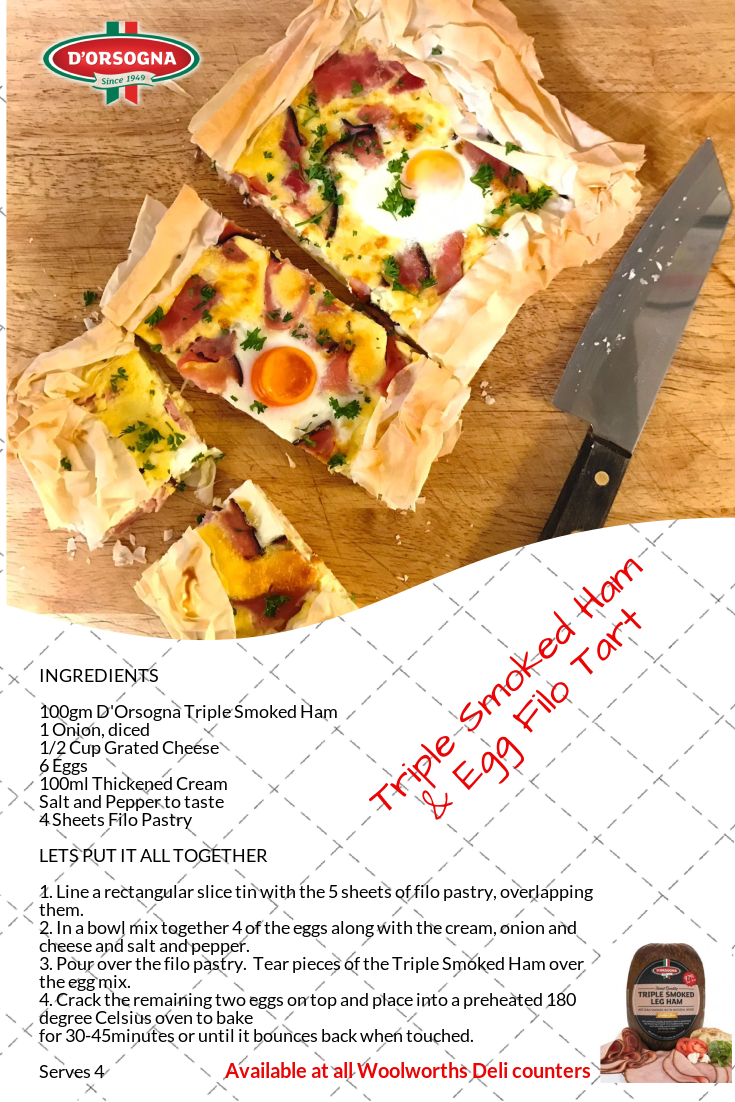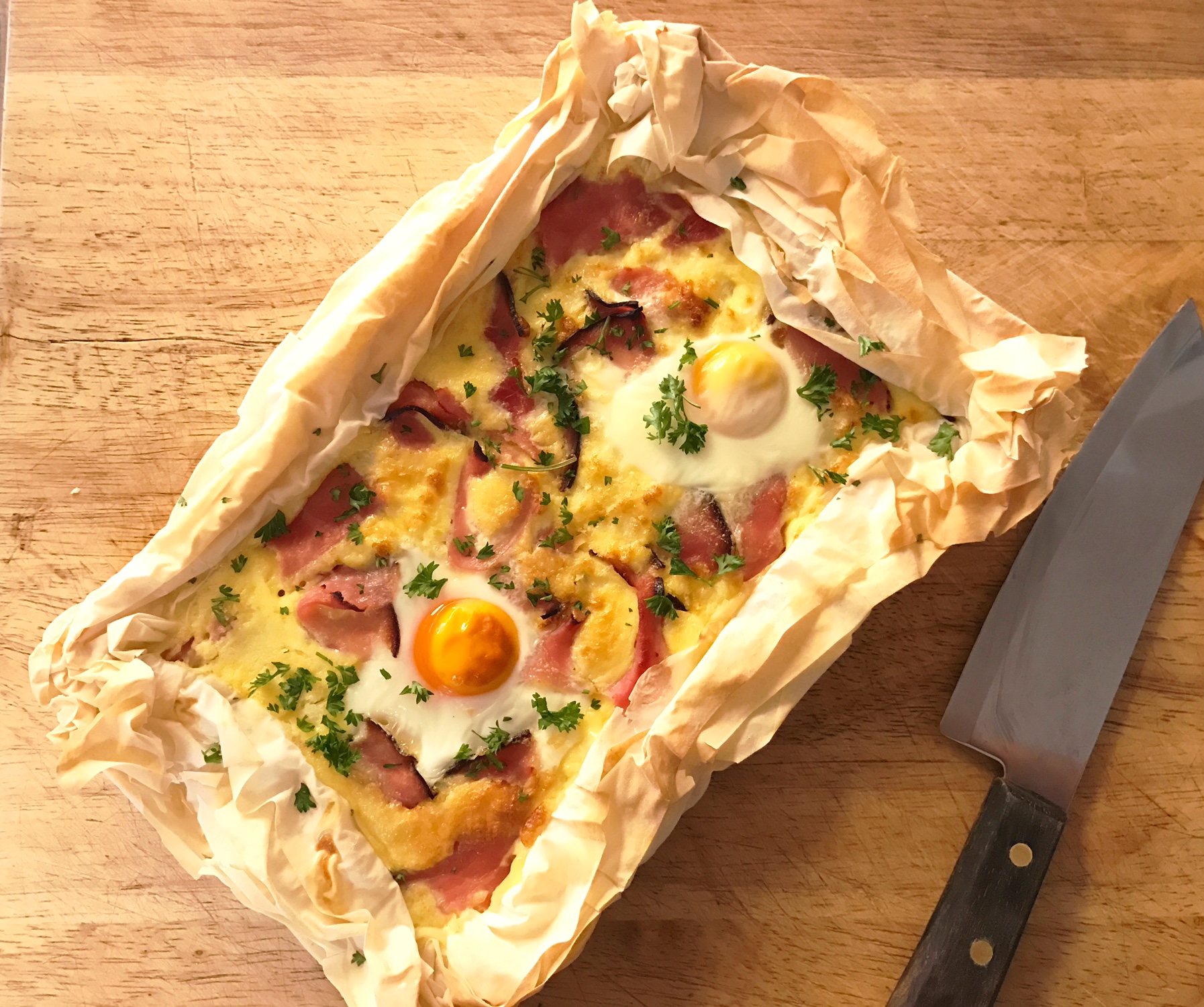 This is a sponsored post for D'Orsogna. Find more recipes like this one visit the D'Orsogna Website and D'Orsogna Facebook Page.

(Visited 1,496 times, 2 visits today)