Mexican Chorizo Rice is a great meal to have during the week.  With a few time saving ingredients this meal is on the table in 15 minutes and better still, there is only one pan to wash up.
I am using D'Orsogna's NEW Mini Chorizo found at the Deli of your local Woolworths.  They a perfect for this dish as you just give them a quick slice and they cook up quickly in the pan releasing the flavours which are then soaked up by the rice.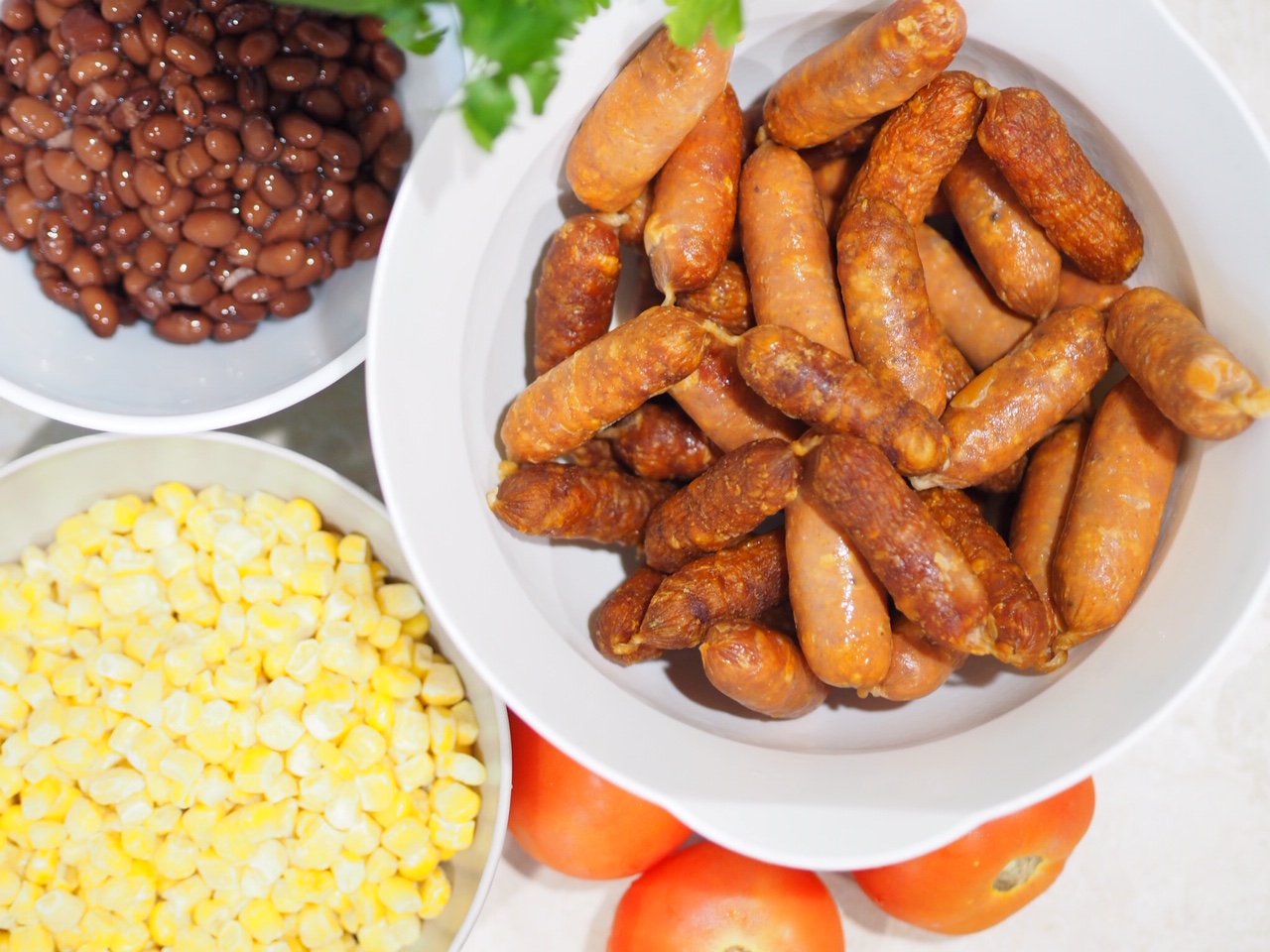 The meal is freshened up with the addition of corn and tomatoes.  You can eat as it is as a main meal, or side dish or fill your tacos, burritos or top your nachos with this mix.
Note: the chorizo is mildly spicy – it does not linger but there is the hint on spice that chorizo has.  Just keep this in mind if you little ones don't like any spice.
INGREDIENTS
400gm D'Orsogna Mini Chorizo, sliced into quarters
1 Tbs Olive Oil, for cooking
1 Onion, diced
1 Tbs Minced Garlic
1 Tsp Chicken Stock Powder
1 Family Packet Microwave Long Grain Rice, heated
2 Cups Frozen Corn Kernels
1 400gm Mexican Black Beans, drained and rinsed
4 Tomatoes, diced
Extras to serve – diced avocado, sour cream, corn chips, grated cheese, taco shells, burrito wraps.
LET'S PUT IT ALL TOGETHER
Place a large non-stick fry pan over a high heat.  Add the oil.  Once heated add the onion and garlic and allow to cook for 1 minute.
Add the sliced chorizo and stir through.  Allow to cook for 5 minutes or until the aromas are released and browning has started.
While this is cooking, cook the rice in the microwave as per the instructions on the packet.  Once heated, add to the fry pan with the chorizo.  Stir through breaking up any clumps as you do.  Sprinkle on the stock powder and mix through.
Add the corn and mix through. Add the black beans and gently mix through.  All to heat through for a couple of minutes before removing the fry-pan from the stove.
Toss through the fresh tomatoes and top with Italian flat leaf parsley or coriander.
Serve with the optional extras suggested above.
Store in an air-tight container in the fridge for up to 3 days.
Freezer friendly: place in a freezer safe container and freeze for up to 3 months.
Serves 6+
This is a sponsored post for D'Orsogna. Find more recipes like this one visit the D'Orsogna Website , D'Orsogna Facebook Page   and D'Orsogna Instagram Page.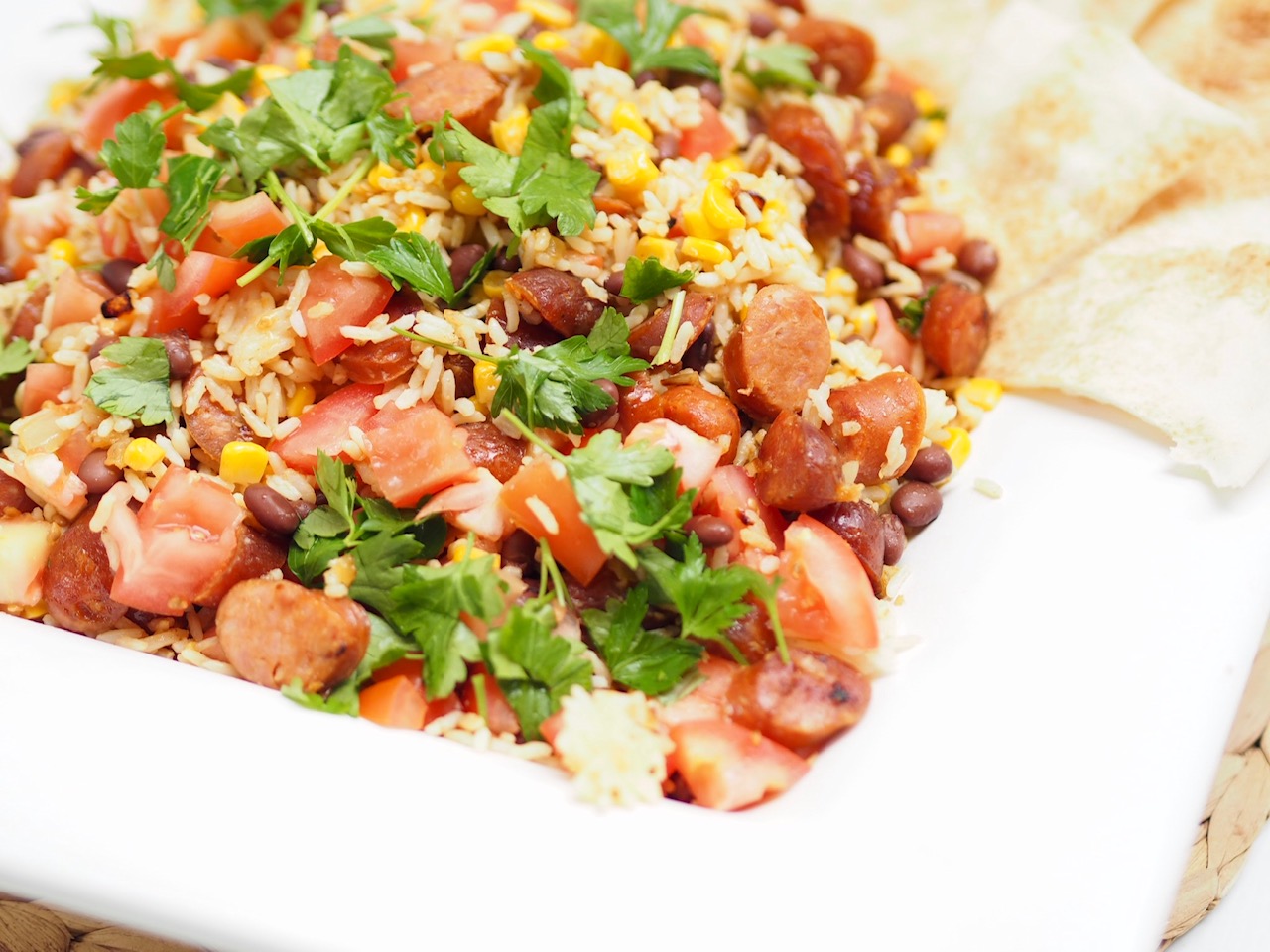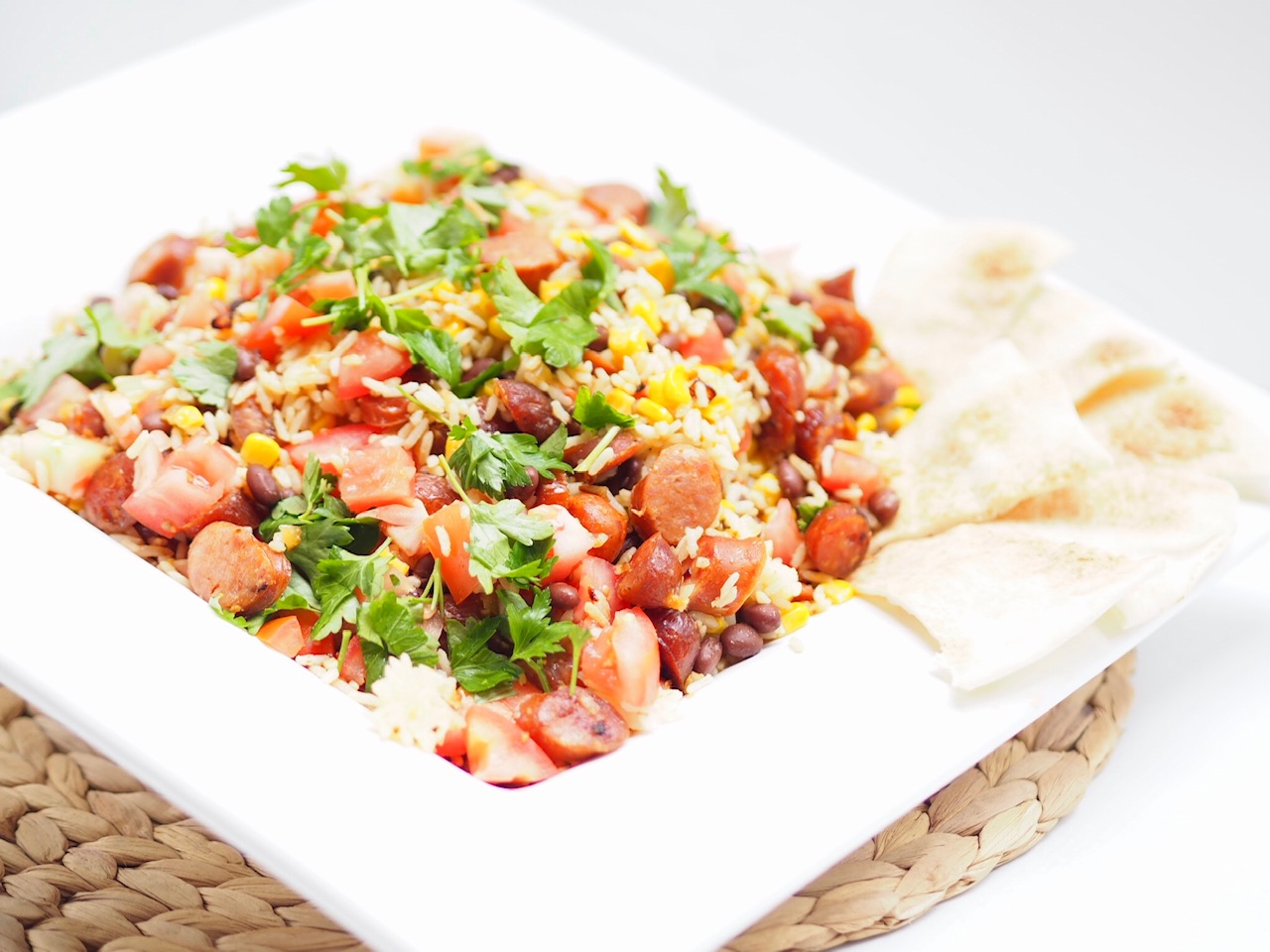 (Visited 1,730 times, 6 visits today)