My son's are big fans of ravioli and would happily have it every week if they could.  As a happy medium we have two times a month, so every second week and I made a vegetable sauce to give the ravioli a boost of the good stuff.
The best thing about this sauce is that it only takes about 15 minutes to prepare and you can serve it chunky or blitz it up for picky eaters.
I use a combination of zucchini, capsicum and olives depending on what I have in the fridge.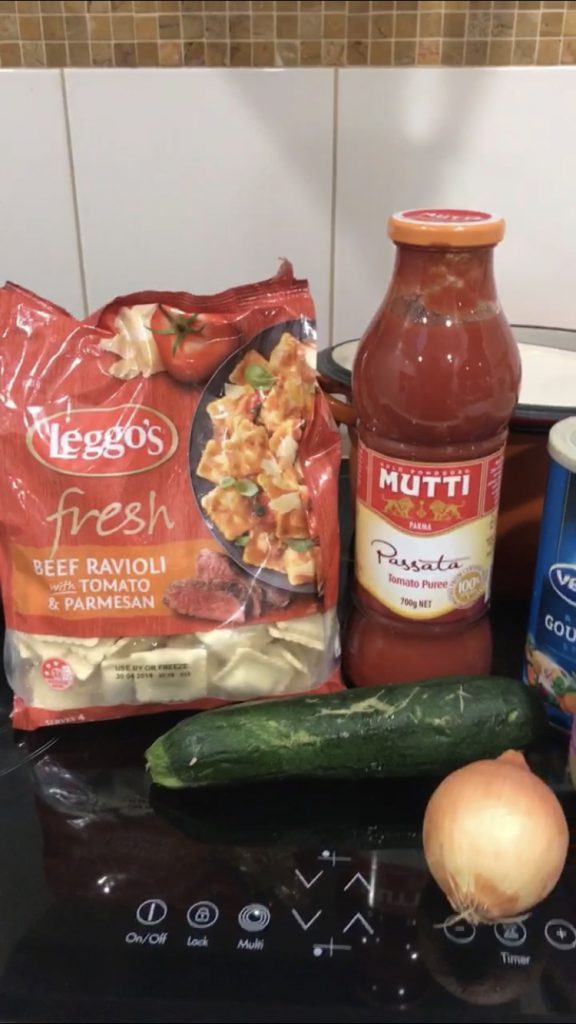 LET'S PUT IT ALL TOGETHER
1 Bag of Ravioli of choice (serve 4 size)
500gm Passata (Tomato Puree)
1 Zucchini, sliced
1 Onion, sliced
1 Tbs Minced Garlic
1/2 Red Capsicum, sliced
1 Tsp Vegeta Gourmet Stock Powder
1 Tsp Sugar
1/2 Cup of the water that the ravioli is cooked in
Kalamata olives (optional)
1 Tbs Olive Oil, for cooking
LET'S PUT IT ALL TOGETHER
1. Place a large non-stick fry pan over  a medium high heat, add 1 tbs Olive Oil.  Add the onion, garlic and zucchini and cook stirring until the zucchini starts to brown and the onion softens.  Cook the ravioli as per the instructions on the packet.
2. Add the capsicum and cook for a further 2 minutes.  Reduce to a medium heat and pour in the passata, and sprinkle on the stock powder and sugar and mix well to combine.
3. Take 1/2 a cup of the water from which the ravioli is cooking in and add it to the sauce.  This will help to loosen everything up.  Season with pepper if you like.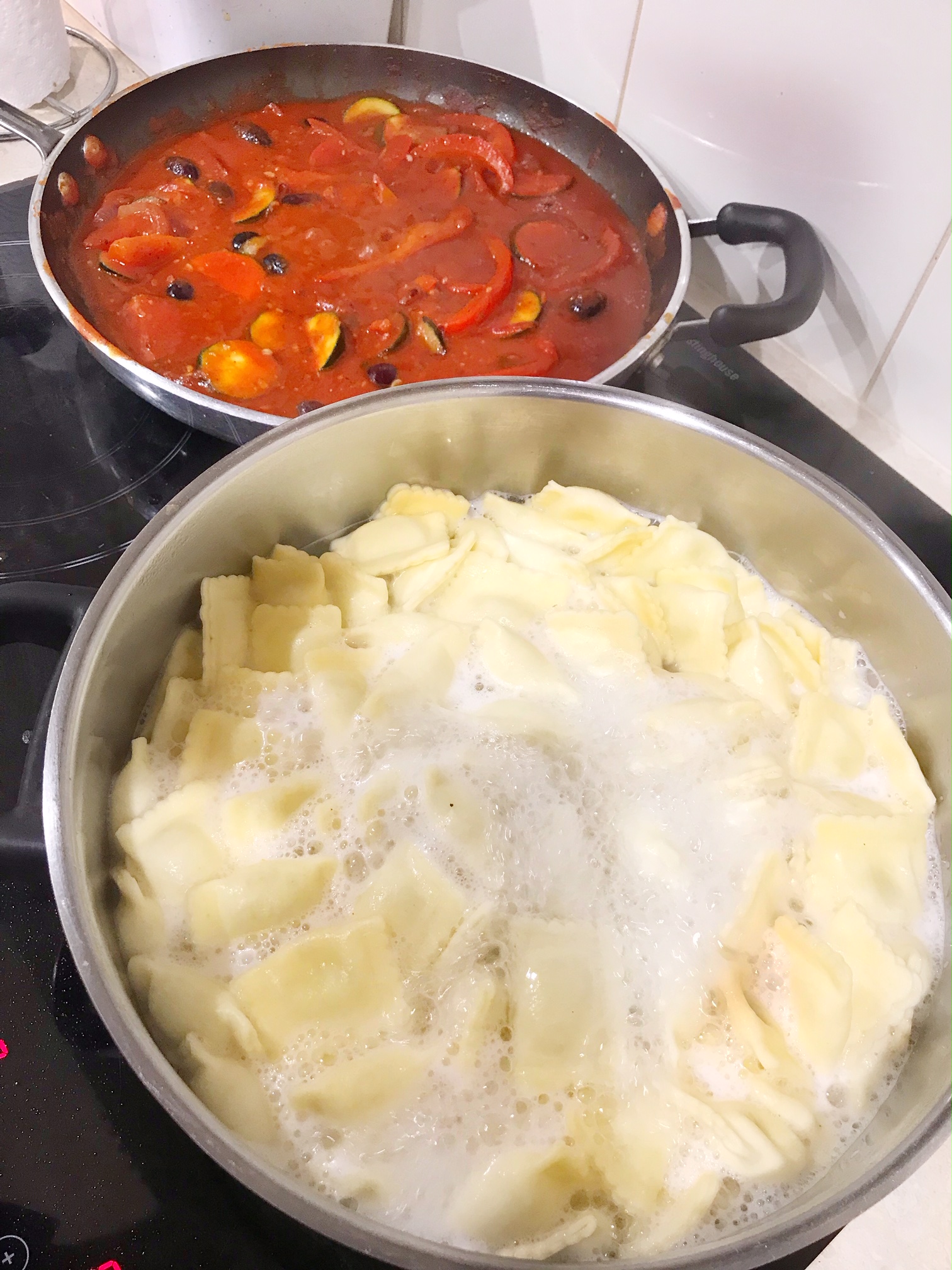 This is when you can take some of the sauce and blitz to make it smooth if you like.  Mix with the cooked ravioli and serve with Parmesan cheese if you like.
Serves 4-5
Keep leftovers in the fridge in an airtight container for up to 3 days.  Reheat before serving.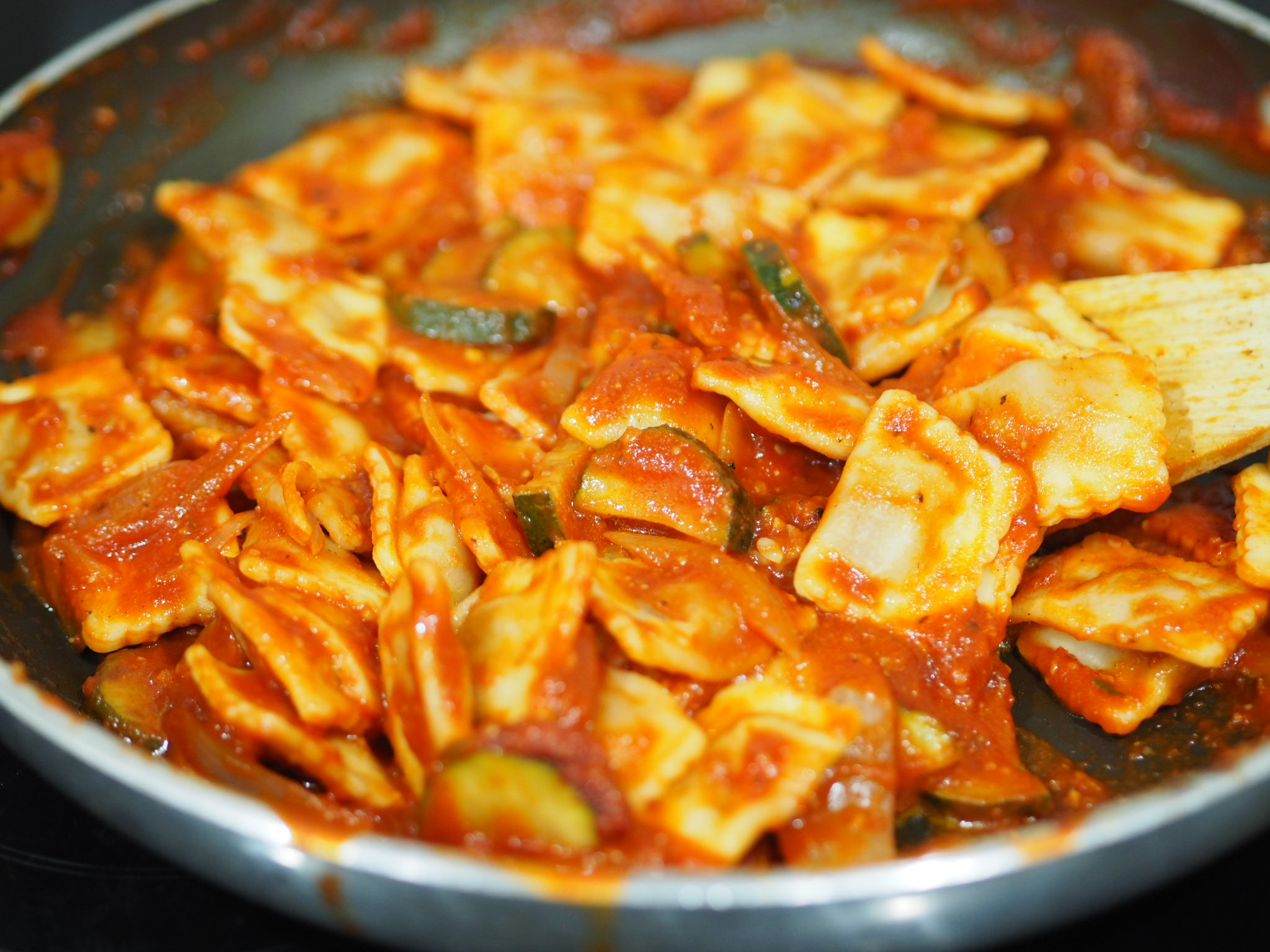 (Visited 1,535 times, 13 visits today)