Sunday pancake breaky is about to get even better with Maple Streaky Bacon Pancake Roll Ups.  Last month D'Orsogna released its first flavoured bacon – Maple Streaky and it is all kinds of amazing.  The maple flavour is released as it is cooks and then as you eat i so not only do you taste it but you smell it too.  You will find it at the Deli Counter of your local Woolworths.
I've added it to my favourite pancake and rolled it up for a breakfast treat the kids and us big kids loved.
INGREDIENTS
6 Pieces of D'Orsogna Maple Streaky Bacon
2 cups (300 g/10½ oz) self-raising flour
¼ teaspoon bicarbonate of soda (baking soda)
1/3 cup (75 g/2¾ oz) caster (superfine) sugar
1¾ cups (435 ml/15¼ fl oz) milk
1 teaspoon white vinegar
2 eggs
1 teaspoon natural vanilla extract
butter or cooking spray, for frying
LET'S PUT IT ALL TOGETHER
Put all of the ingredients into a large mixing bowl and whisk together until well combined. Set aside to stand for 5 minutes or until little bubbles form on the surface.
Heat a little butter (or cooking spray) in a frying pan or a rectangular electric frypan (which works best to get your shape pancake for rolling) over medium heat. Pour the pancake batter into the pan and spread out to cover the entire surface. Cook on one side only until bubbles appear on the surface.  Place a lid on to help the top completely cook.  Remove from the pan.
Note: I used only half of this rectangle pancake.  Add bacon to the second side and roll.
Drizzle with maple syrup to serve.
Store unused batter covered in the fridge for up to 24 hours.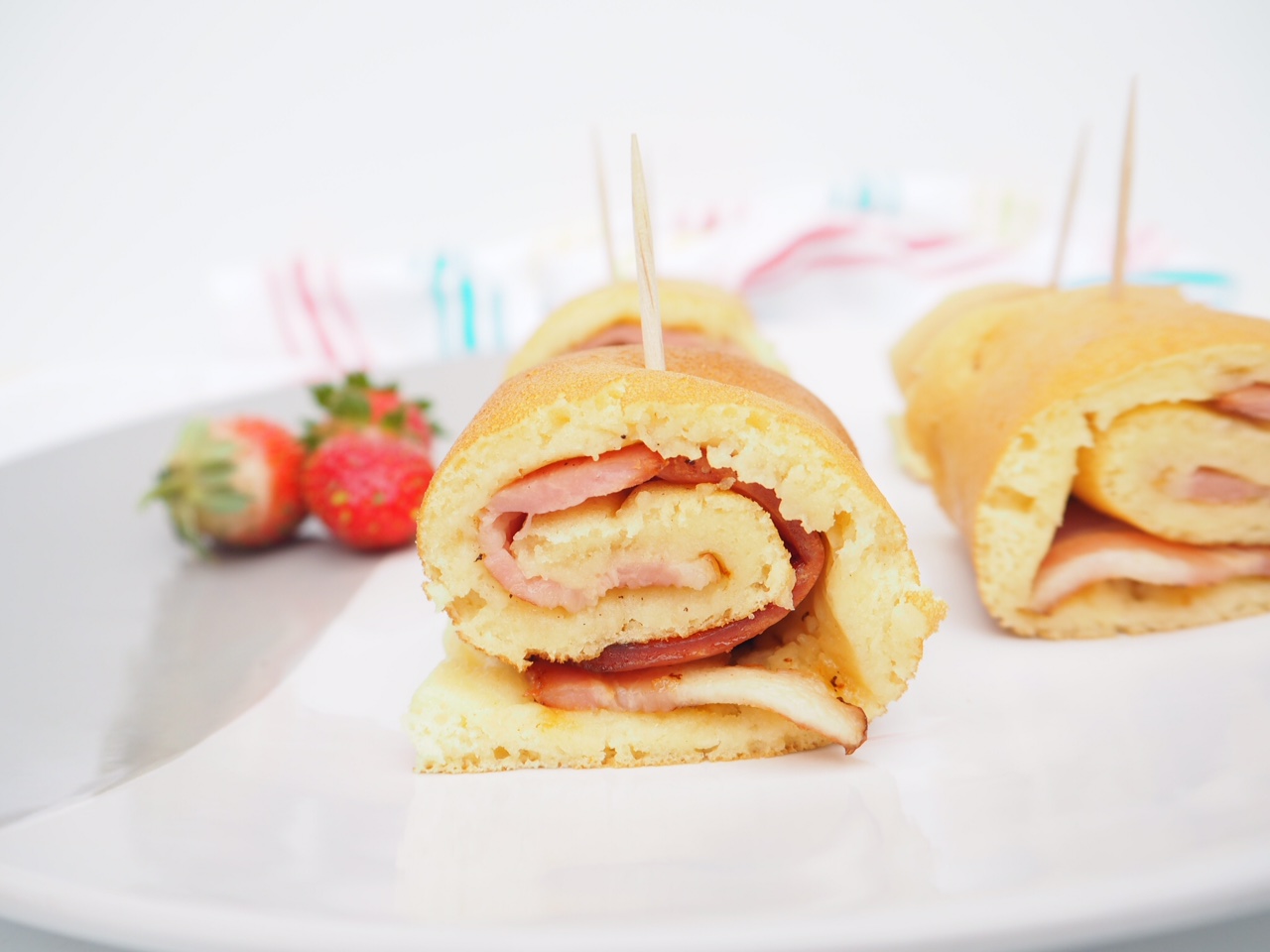 This is a sponsored post for D'Orsogna. Find more recipes like this one visit the D'Orsogna Website and D'Orsogna Facebook Page.

(Visited 723 times, 1 visits today)