Last week I shared my Apple and Cinnamon Pikelets and this week I have Carrot Cake Pikelets.  These sweeter than the apple and cinnamon so they can be enjoyed just as they are or spread with a little cream cheese would be nice.
For the lunchbox I have made them more user friendly by placing the flavour on the inside so their is no mess and they can easily eat them without the hassle of anything falling off or going soggy.
The classic flavour of a carrot cake in a lunchbox friendly pikelet.
INGREDIENTS
1 1/2 Cups Self Raising Flour
1/2 Tsp Bicarbonate Soda
1 Tsp Cinnamon
1/2 Tsp Nutmeg
3 Tbs Brown Sugar
1 Small Carrot, grated
1 Cup Milk
1 Tbs White Vinegar
1 Egg
LETS PUT IT ALL TOGETHER
1. Place ingredients as listed in order into a large bowl.  Using a whisk, whisk until smooth.  Leave to sit for 5 minutes.
2. Pre-heat a large non-stick frypan over a medium heat.  Spray with a little cooking oil and then spoon the mixture onto the frypan.  You can make four at once.  Leave to cook until bubbles form on the surface and then flip and cook for a further minute before removing.  Repeat until all the mixture is cooked.
Alternatively, the mixture can sit covered in the fridge for up to 3 days.
Allow to cool before transferring to the lunchbox or placing into zip lock bags for freezing.
Makes approx 12-15
Freezer friendly: once cooled place into zip lock bags and freeze for up to 3 months.  When ready to use remove from the freezer and place into the lunch box.  They will defrost by morning tea.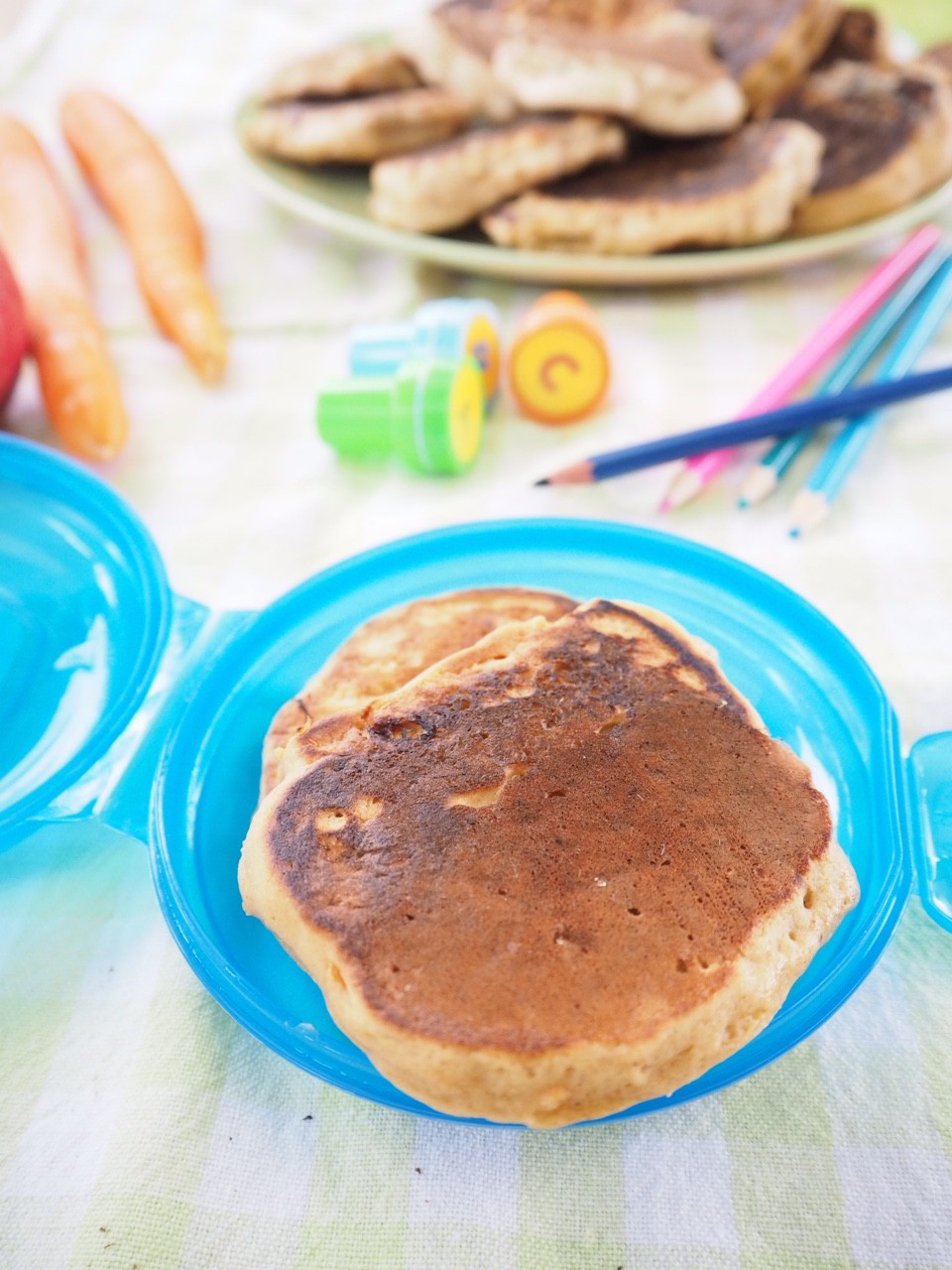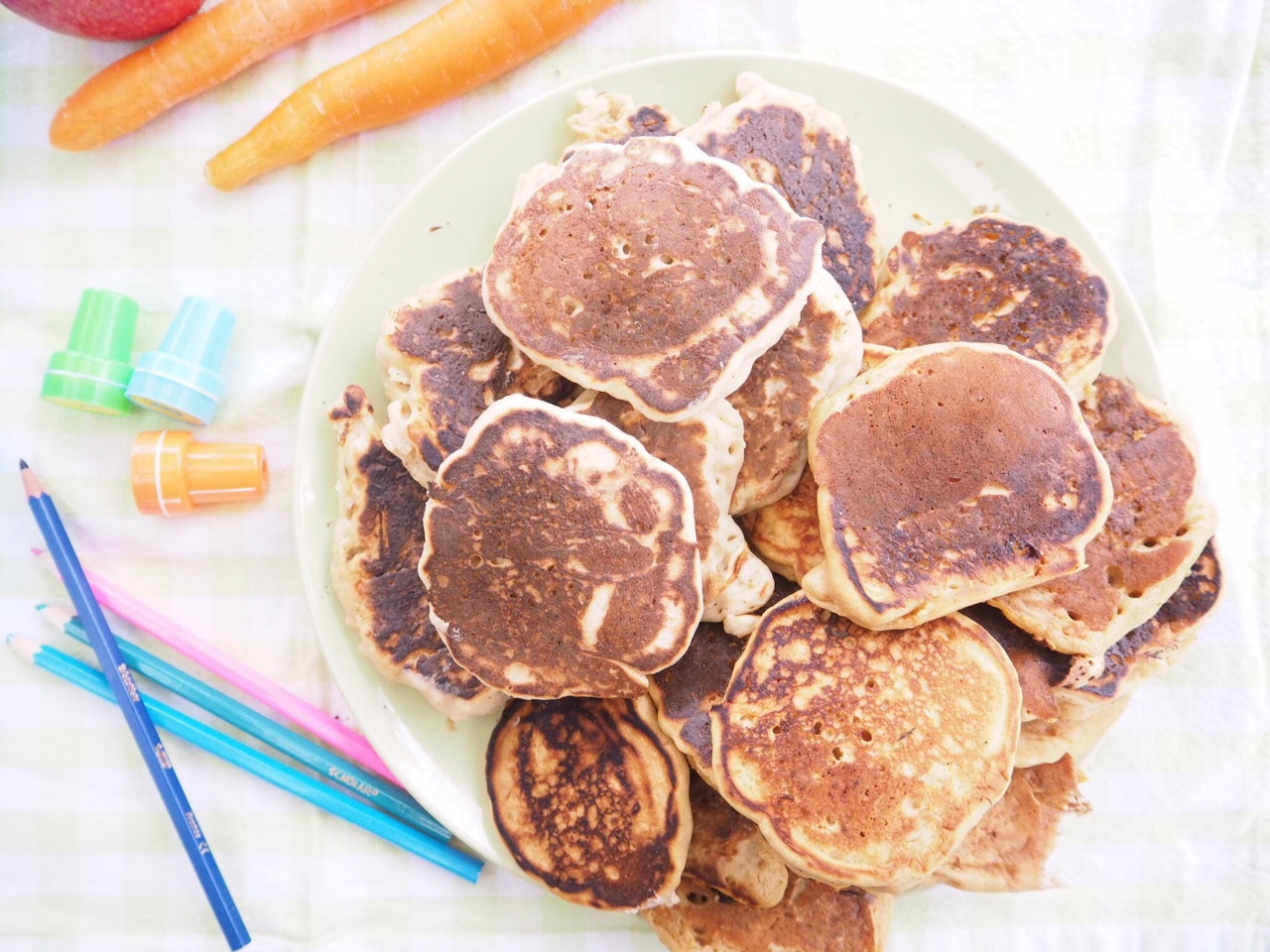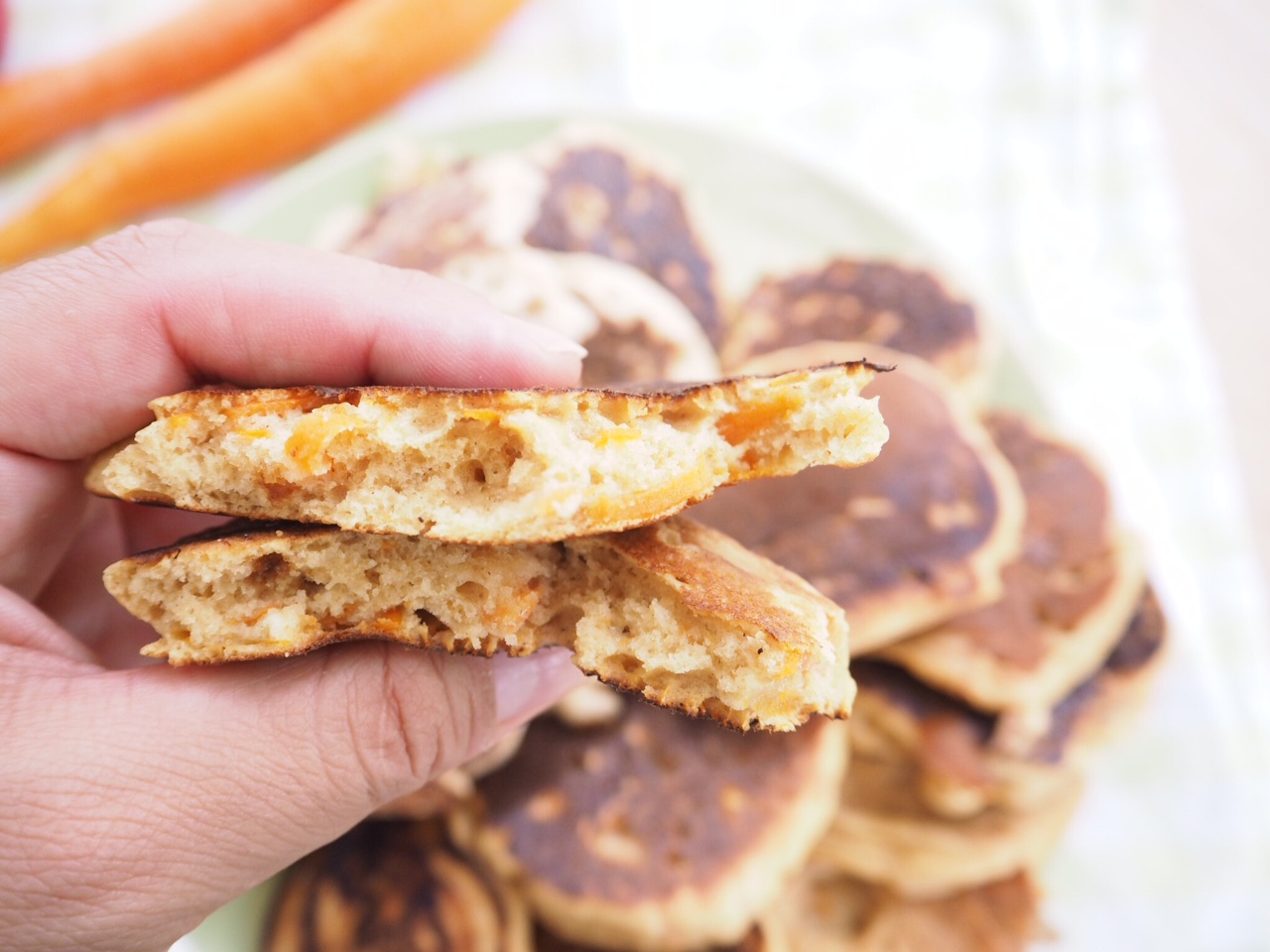 (Visited 6,375 times, 2 visits today)