I'm back in the kitchen with Chang's and this week I am creating a low fat dinner the whole family can enjoy. Using Chang's Super Lo-Cal Wok Ready Noodles that are 100% fat free, low GI and gluten free.
I teamed the noodles up with pork mince as it is also low in fat, added heaps of shredded vegetables and Chang's range of sauces to give it that authentic flavour we all love in Asian dishes.
In less than 10 minutes I had a low fat, healthy meal that the whole family enjoyed. You could even serve your chow mein noodles in lettuce leaves for added crunch.
INGREDIENTS
2 Packets Chang's Super Lo-Cal Wok-Ready Noodles
3 Tbs Chang's Dark Soy Sauce
3 Tbs Chang's Oyster Sauce
3 Tbs Chang's Hoisin Sauce
1 Tbs Chang's Sesame Oil
500gm Pork Mince
1 Cup Chicken Stock
2 Tbs Cornflour
1 Packet of Crunchy Salad mix,
Alternatively if you can't find the crunchy salad mix use the following
2 carrots cut thinly
1/4 White cabbage, shredded
1 Red Onion, sliced finely
2 Spring Onions, sliced finely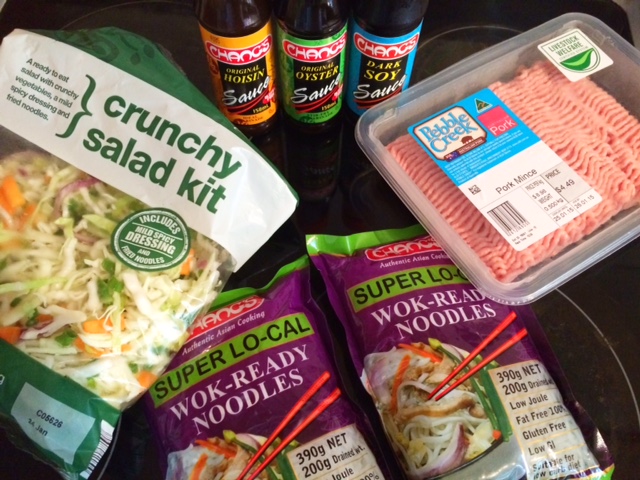 LET'S PUT IT ALL TOGETHER
1. Heat up a wok or fry pan to very hot. Add the Chang's Sesame Oil allow to heat and then add the pork mince. Cook until the mince is broken into small pieces and lightly browned.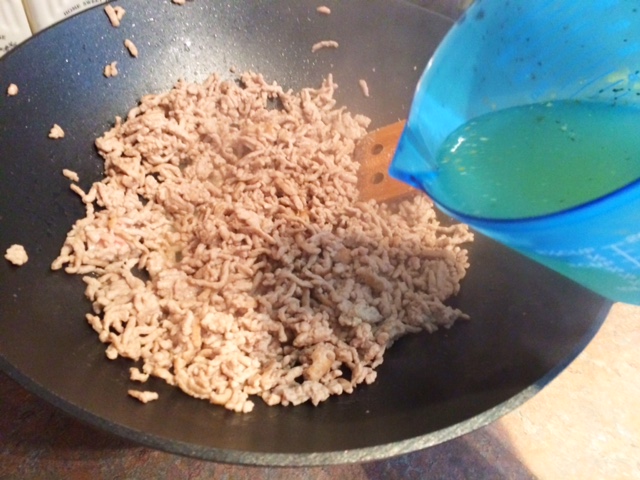 2. Add the chicken stock and allow to simmer for 1 minute.
3. Add the packet of crunchy salad mix or the vegetable mix and toss through.
4. Add the Chang's Dark Soy, Oyster and Hoisin sauces and stir through.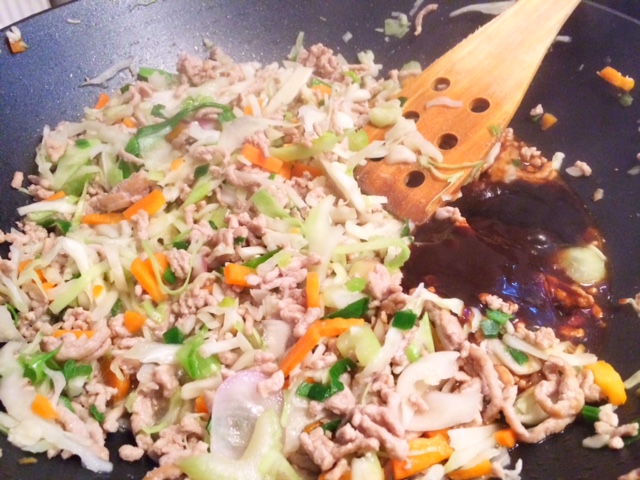 5. Mix the cornflour with a little water to form a paste and stir in to thicken the sauce.
6. Finally add the rinsed and drained Chang's Super Lo-Cal Wok-Ready Noodles and toss through.
Serve with a sprinkling of extra spring onions.
Serves 4-6
Enjoy for lunch the next day.
Store in an airtight container in the fridge for up to 3 days.
Chang's offers an extensive range of products from must-have Asian sauces and noodles and more than 30 gluten-free products.
Chang's noodles and sauces are available from major supermarkets. Visit www.changs.com for the complete range and more recipes.
This is a sponsored post for Chang's. Recipe, images and opinions expressed are my own.

(Visited 7,262 times, 15 visits today)