Lemons are great value at the moment as they are coming into to season.  I have been grabbing a bag each week and adding slices to my water, squeezing them over avocado on toast and making delicious sweets with them.  I attempted Lemon Curd in my Bellini Supercook and to say it was amazing is an understatement.
I didn't want to just eat all the lemon curd straight from the jar (trust me I could of) so I decided to add it a cupcake mix so I could send them in the school lunchbox and take them to work for morning tea.  I was a bit fancy this time and made a fresh raspberry (I grabbed a punnet in the $3 bags from Woolworths) butter cream icing and they went down a treat.
INGREDIENTS
125gm Butter
1/2 Cup White Sugar
2 Eggs
1 1/2 Self Raising Flour
1/2 Cup Lemon Curd
1/2 Cup Milk
LETS PUT TOGETHER
1. Place the butter and white sugar into the jug of the supercook. Set to speed 5 with the blunt blade for 15 seconds.  You may need to scrape the sides down once.
Conventional: Place the butter and sugar into a bowl of a standmixer or handmixer and cream for 2 minutes.
2. Add the eggs and continue creaming on speed 5 for another 10 seconds.
Conventional: Add the eggs and continue to cream for a further 30 seconds.
3. Add the flour, lemon curd, milk and continue on speed 5 for another 20 seconds.
Conventional: Add the flour, lemon curd and milk and continue to beat until combined.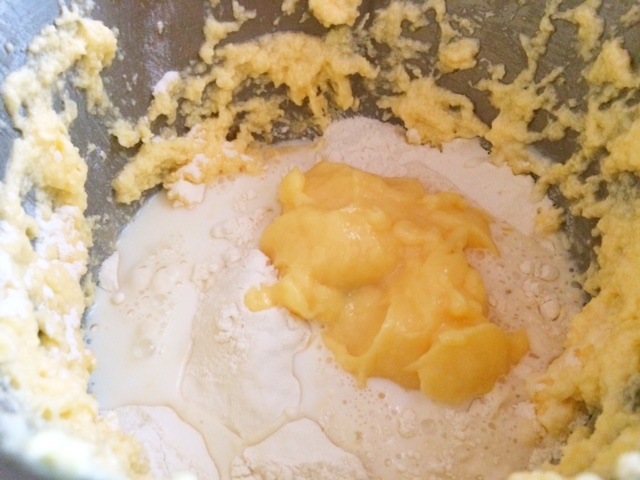 4. Spoon into a lined muffin tray and bake in a 180 degree celcius oven for 15 minutes or until they bounce back when touched.
Allow to cool before icing.
To make the Raspberry Butter Cream Icing
50gm Butter
2 Cups Icing Sugar
1/2 Punnet Raspberries (defrosted and patted dry frozen raspberries will work too – approx 1/3 cup)
1. Place the butter and icing sugar into the jug, set speed 5 and cream for 20-30 seconds or until light and fluffy.  You will need to scrape the sides down a couple of times.  In the last few seconds add the raspberries.
2. Pipe or spread over the cooled lemon muffin and top with an extra raspberry.
Makes 12
Store in an airtight container in the fridge for 5 days.
Freezer friendly: Freeze in a ziplock bag without icing for up to 3 months.  Defrost before icing.

(Visited 952 times, 3 visits today)