I recently purchased about 1.5kg of lamb mince when it was reduced to clear at Woolworths, it only had one day left before its use by date.  I decided to make a large batch of meatballs and some burger patties from it and then freeze straight away.  This means I have now extended the life of the mince by simply preparing it and freezing it that day I bought it before its use by date, I also saved a heap of money and got five meals to feed my family of four.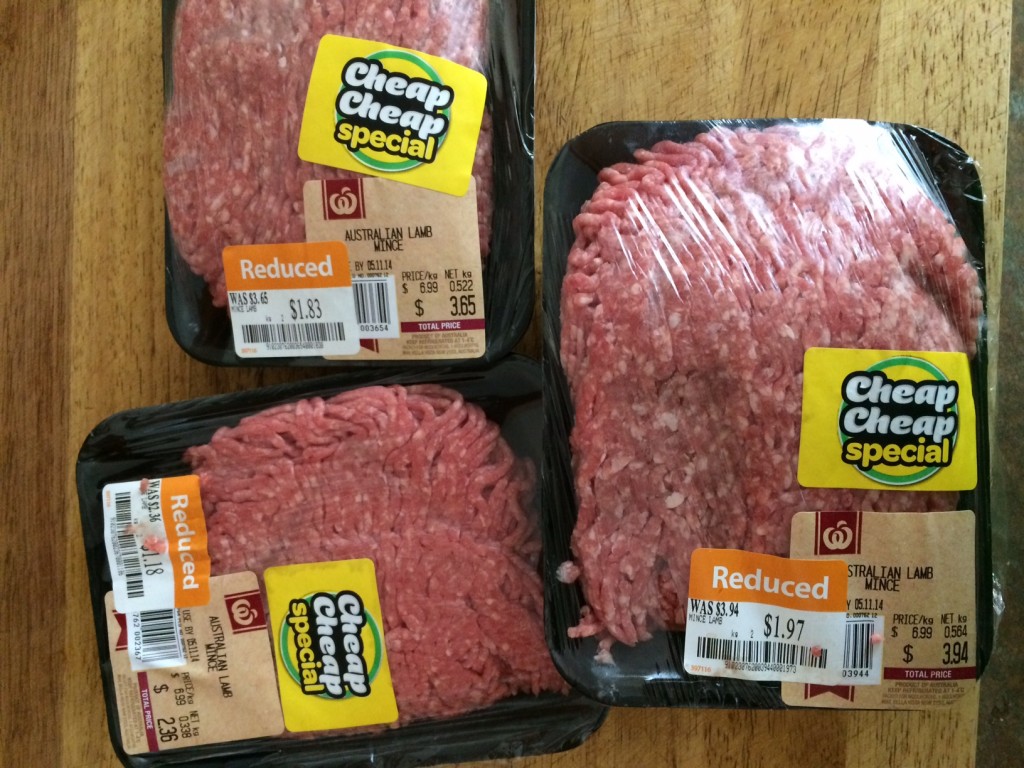 From this 1.5kg of lamb mince I made: 60 meatballs, 4 adult burger patties and 4 kid sized burger patties.
INGREDIENTS
1.5kg Lamb Mince
200gm Greek Feta
1 Tbs Dried Rosemary
3/4 Cup Breadcrumbs
1 Carrot, grated
1 Onion, diced
2 Tbs Minced Garlic
1/4 Cup Barbeque Sauce
Salt and pepper to taste
LETS PUT IT ALL TOGETHER
1. In a large bowl place all the ingredients, using your hands give it a good working to combine all the ingredients really well.  Continue to work the mix for a further minute.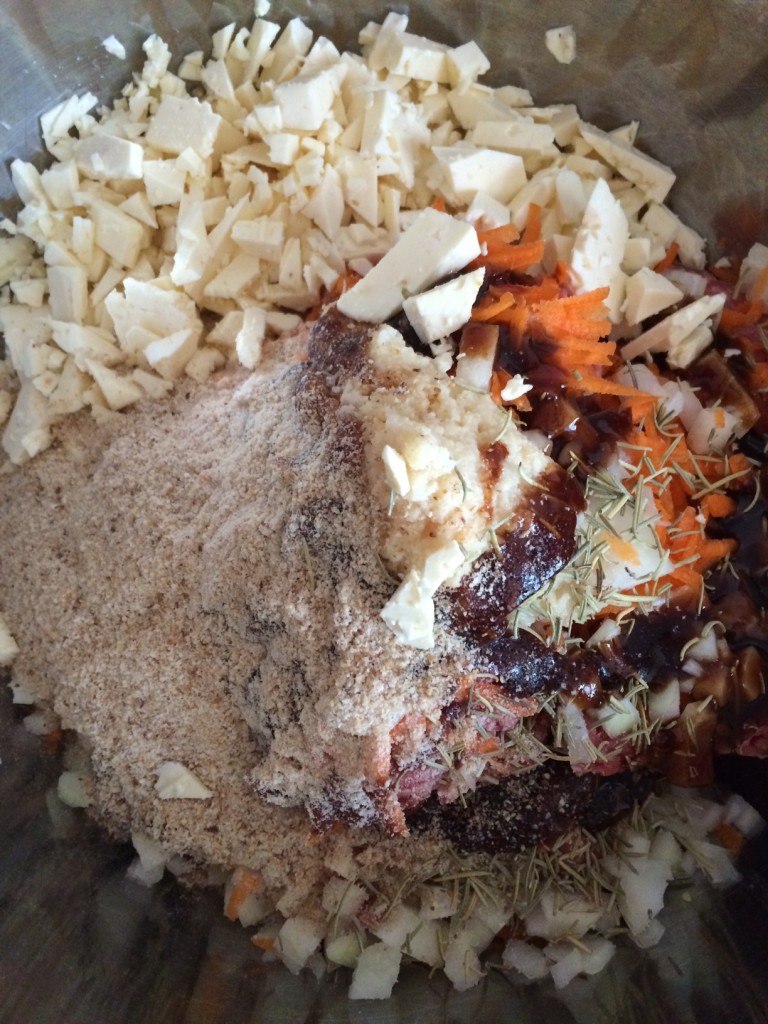 2. Take tablespoon size amounts and roll into meatballs.  Wet your hands when rolling as it makes it easier to work into in a ball and keeps the mix from sticking to your hands.
3. If you are going to freeze, place single layered into labelled zip lock bags.  Freeze flat.  These can be frozen for up to three months.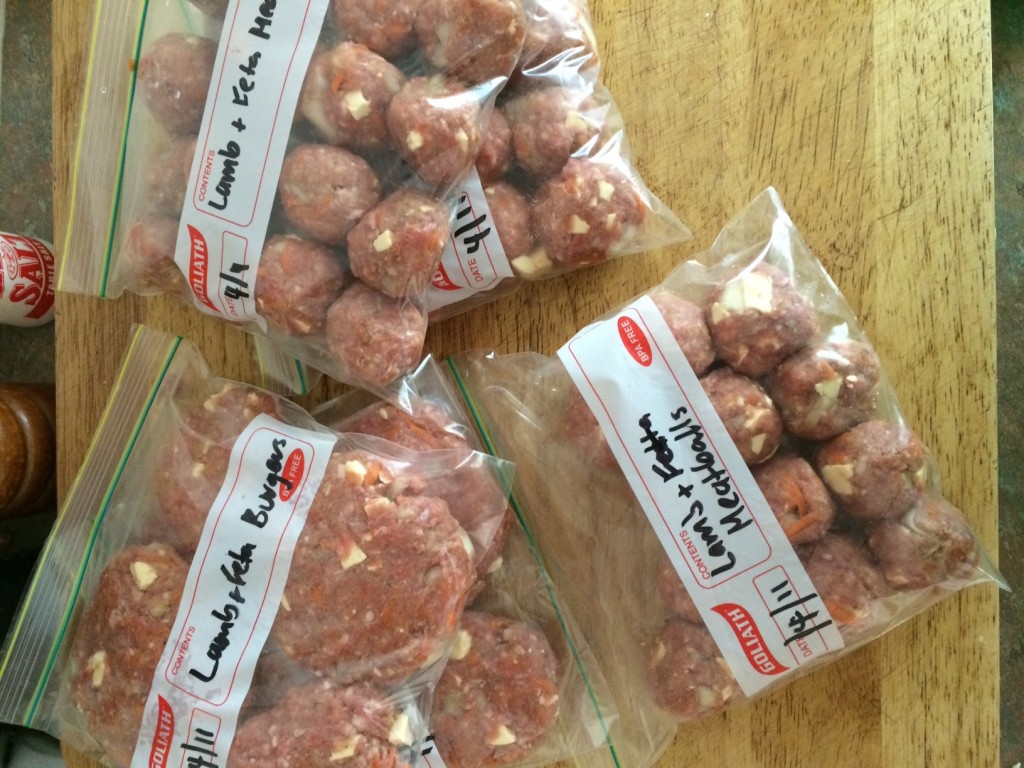 If not freezing, you can roll in the morning and place on a plate covered with cling wrap ready to cook in the evening.
TO MAKE INTO SPAGHETTI AND MEATBALLS
1. In a large fry pan, place a little olive oil.  You can add the meatballs straight from the freezer to the fry pan if they have been frozen (no need to defrost), cook turning regularly until all sides are lightly browned.
2. Cook spaghetti as per the instructions on the packed.
3. Add your favourite jar of bolognese sauces (my family loves the Barilla bolognese sauce, it is packed full of finely diced vegetables) to the fry pan with the meatballs.  Reduce the heat to a simmer and cook until the pasta is cooked.
4. Once the pasta is cooked drain and drizzle with a little olive oil to stop it from sticking.
Serve.
For a family of four you will need approx 20 meatballs.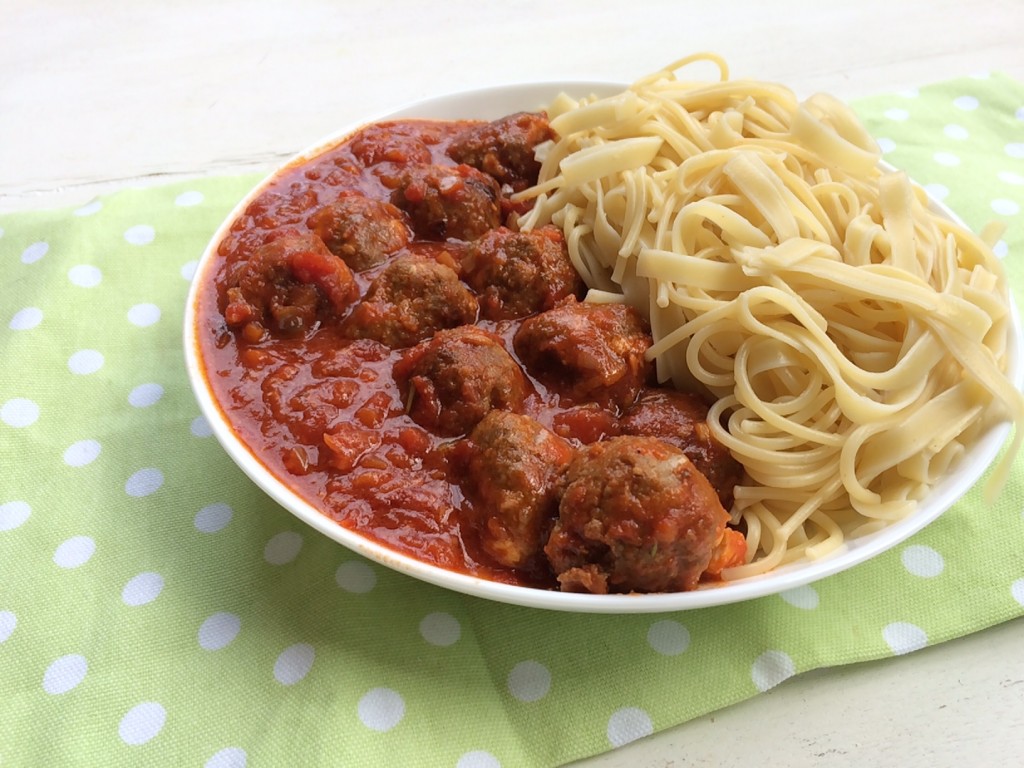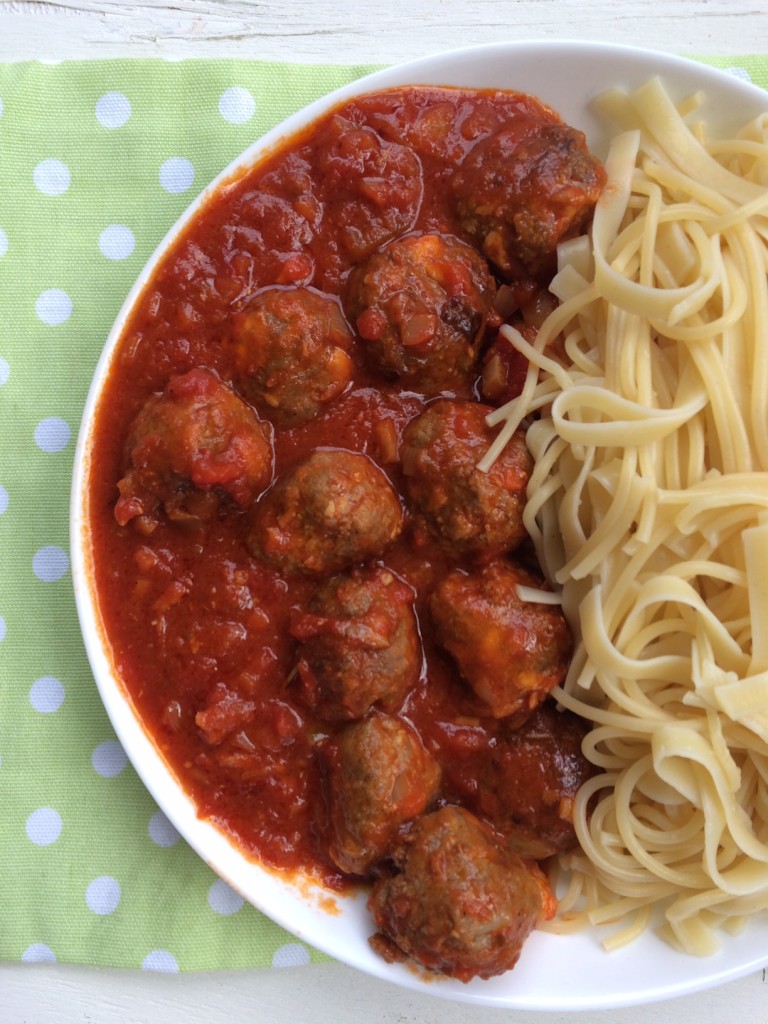 (Visited 2,179 times, 10 visits today)