Having a can of spaghetti in the cupboard is convenient for when you want something quick and easy (I always have one or two as a back up) but they aren't something you want to enjoy all the time.
I made this lovely sauce full of vegetables and natural flavours that when puréed and mixed with pasta tastes and looks nearly the same as the canned variety – EXCEPT YOU KNOW WHAT'S IN IT.
This pasta and sauce is something you won't mind the kiddos enjoying every week. Perfect to serve as a side dish with meat or on its own for a snack. So here it is my version of homemade canned spaghetti.
INGREDIENTS
1 Red Capsicum, deseeded and diced
4 Roma Tomatoes, diced
1 Onion, diced
2 Garlic Cloves, sliced finely
1 Tsp Raw Sugar
Salt and pepper to taste
3-4 Cups Cooked Shaped Pasta
LETS PUT IT ALL TOGETHER
1. In a medium sized saucepan place all the ingredients. Bring to the boil then place the lid on and reduce to a simmer for 10 minutes or until everything is soft.
2. While the sauce is simmering cook your pasta and drain once cooked.
3. To make the sauce smooth you need to use a stick mixer to purée all the ingredients until smooth.
4. Pour over the cooked pasta and mix to combine.
Optional: add a sprinkling of Parmesan cheese for a cheesy alternative.
Great for leftovers: store in an airtight container in the fridge for up to 3 days.
Freezer friendly: freeze in zip lock bags or air tight containers for up to 3 months.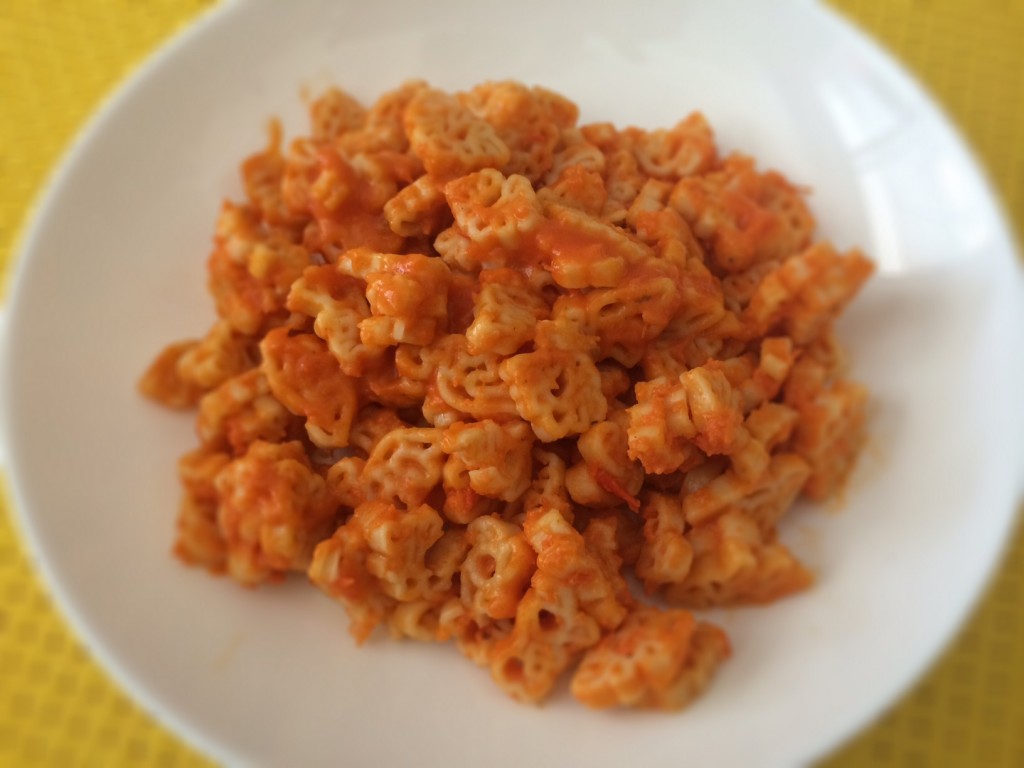 (Visited 4,934 times, 54 visits today)