If you are anything like me then you love a good chocolate fix but your hips don't.  I have been resisting the urge to give into my chocolate cravings but sometimes you just need a little bit of chocolate to get you through.  This Healthier Cherry Ripe Slice is a great alternative to the really Cherry Ripe chocolate bar.
Using only frozen fruits, coconut, coconut oil, pure maple syrup and super dark chocolate this is sure to satisfy those cravings.  The boys also really liked which is a win as well.
INGREDIENTS
2 Cups Desiccated Coconut
3 Tbs Coconut Oil, liquid form
3 Tbs Pure Maple Syrup or Honey
1 Cup Frozen Pitted Cherries
1/4 Cup Frozen Raspberries
200gm 85% Dark Chocolate
LET'S PUT IT ALL TOGETHER
Line a 20cm by 15cm slice tin with baking paper.
Using a food processor or thermo style appliance, process 1 Cup of the coconut with the coconut oil and maple syrup.  Process until a paste like consistency is formed. You may need to scrape the sides down.
Add the cherries and raspberries and the remaining coconut and continue to process until everything is broken down and combined.
Spoon the mixture into the lined tin and press out evenly.  Use a fork to scratch lines into the surface.  This will help the chocolate stick.
Break the chocolate into a microwave safe bowl.   Set the microwave to medium power and set at 1 minute internals mixing the chocolate after each minute until it is melted.  Spoon over the fruit layer.
Place in the fridge to set for a minimum of 4 hours.
It won't cut into even squares but will break away into sections.  You can leave in the fridge and take a section of as you want a piece or store in the fridge.
Note: it will melt if left out of the fridge or freezer.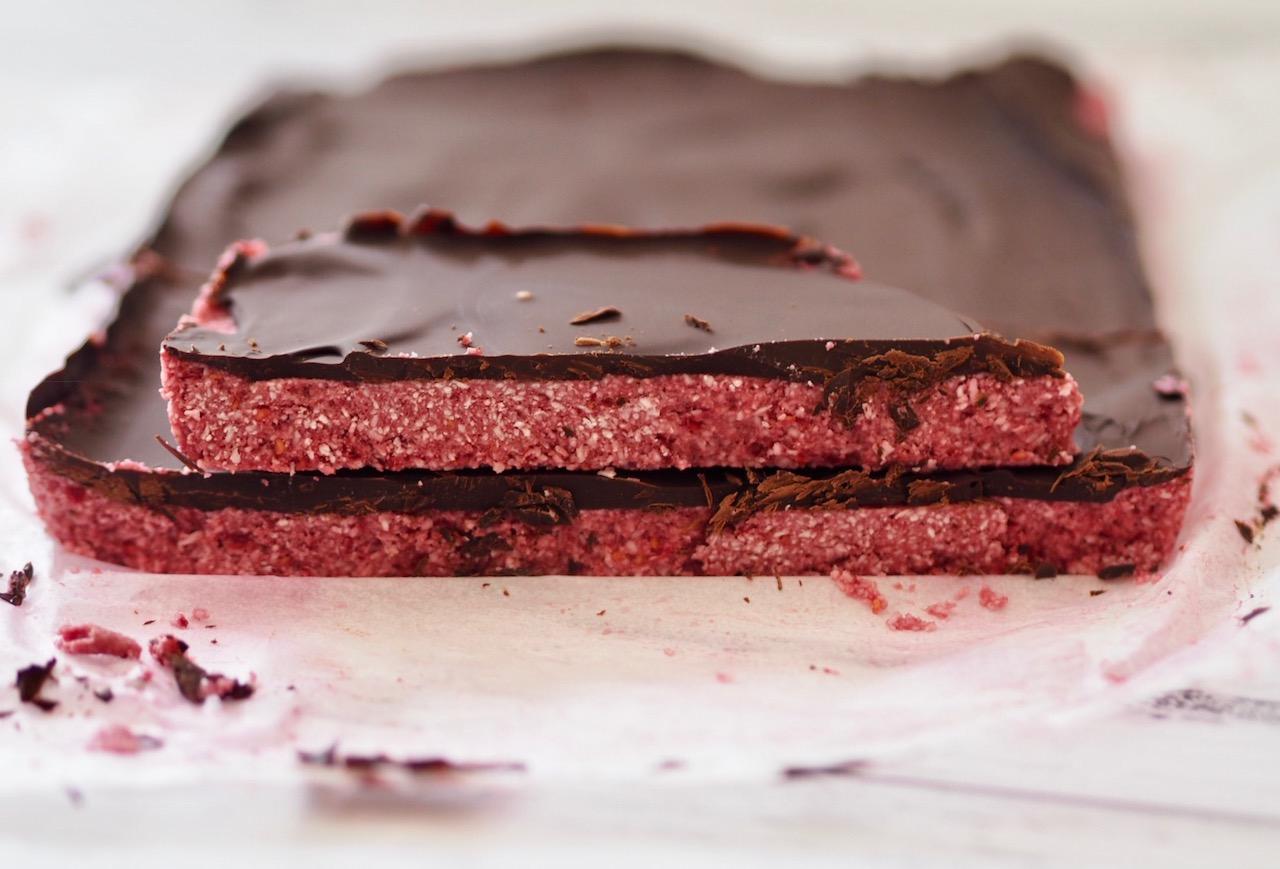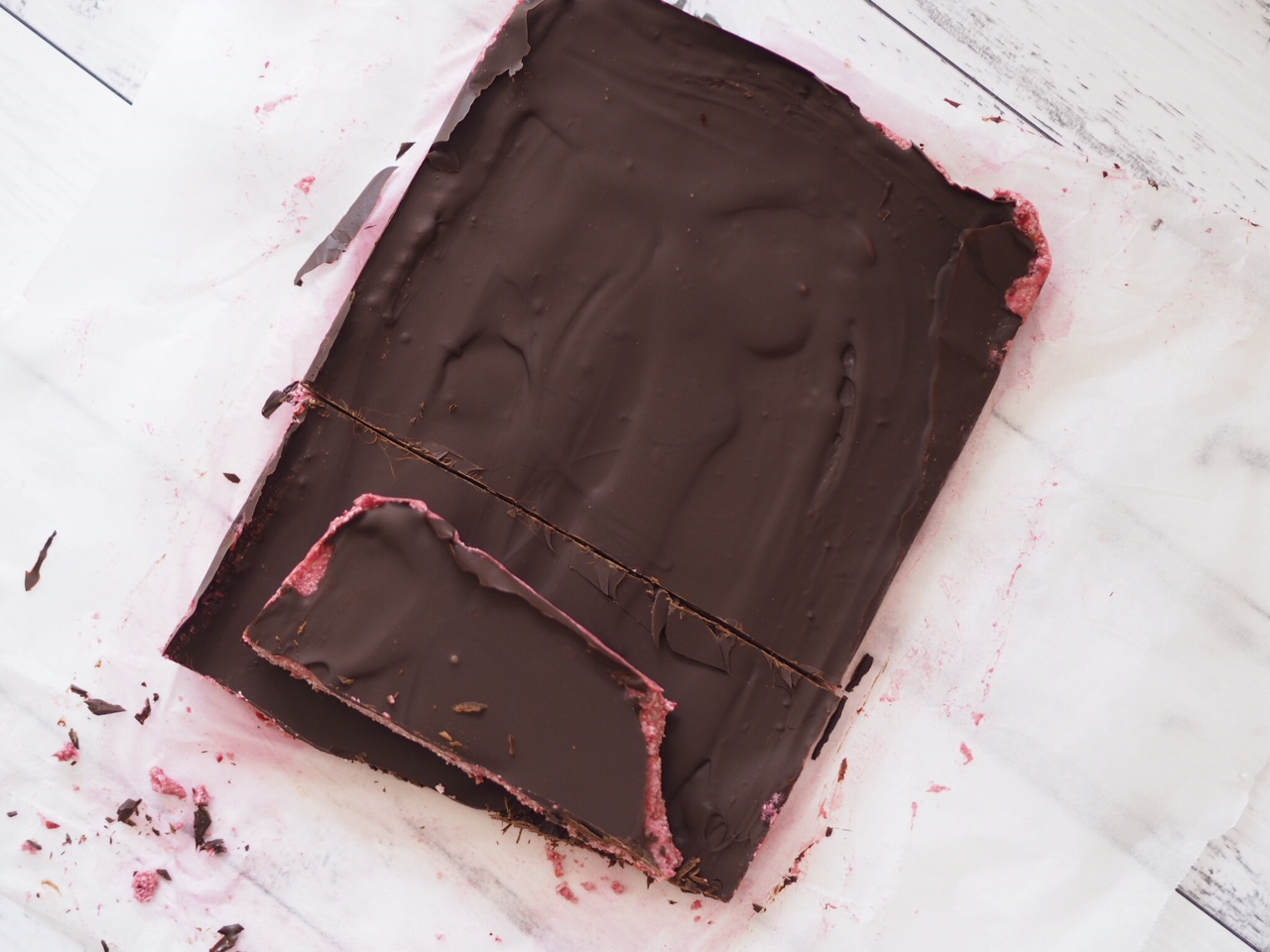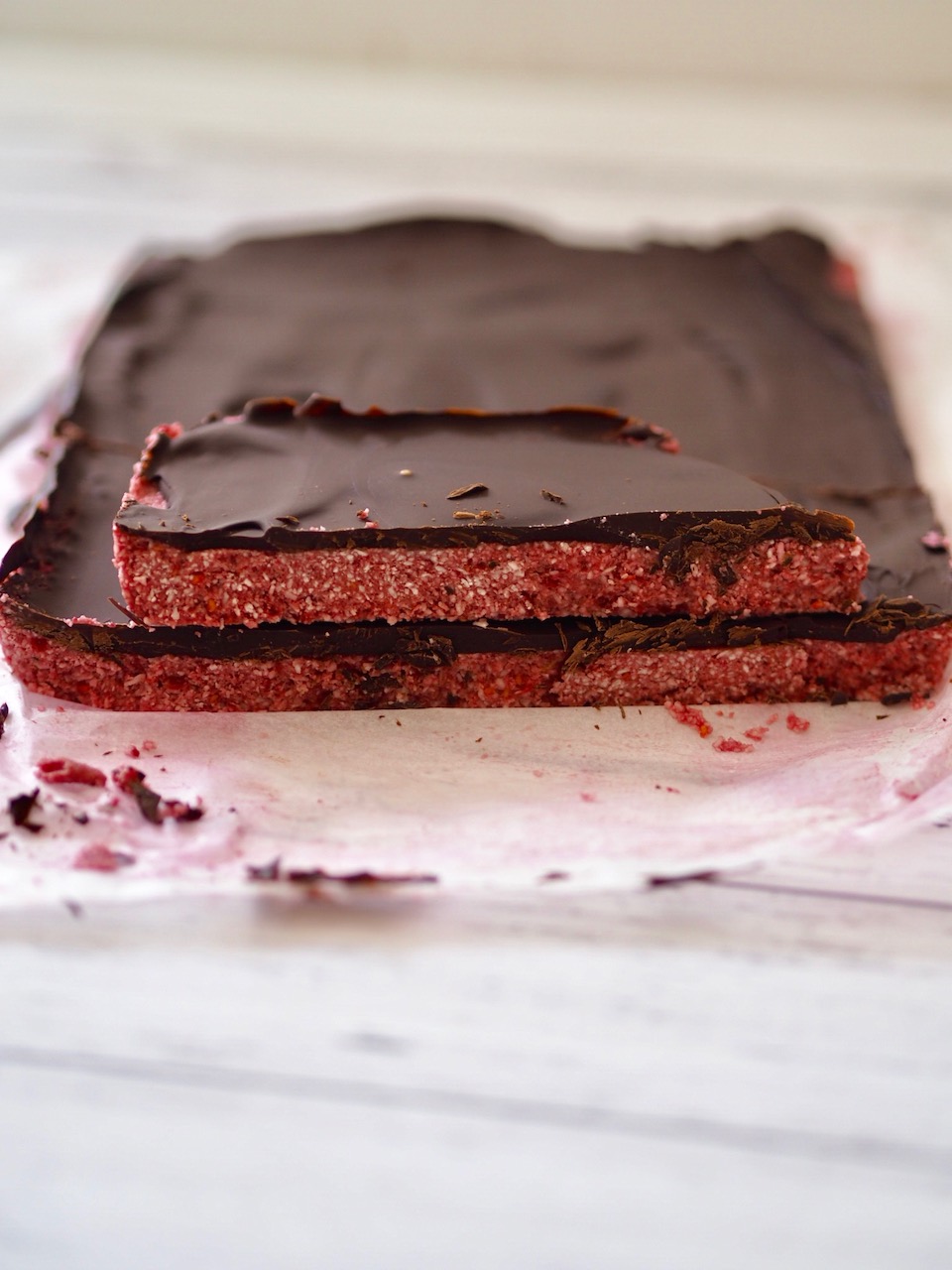 (Visited 12,741 times, 49 visits today)