This is a guest post from one of our members who I have seen post some lovely food photos on Instagram. To follow Cooking For Busy Mums on Instagram search: cookingforbusymums.
Thank you 'cooking for busy mums' for inviting me to guest post on your fantastic blog!
I am a busy sahm of four kids, my son is 10yo and my daughters are aged 8, 6 and 1. I love cooking tasty, nutritious meals for them, but at the same time, try to keep dishes and mess to a minimum. So most of my recipes are one-bowl-mix-it-up-and-cook-it type of meals. I also like cooking things that I can hide vegetables in, even though they (usually) have a side of veg too. I hope you enjoy these recipes, they're ones that my kids love and are great for lunch boxes too!
Ricotta and Corn Mini Muffins
500g ricotta
3 eggs
3 tbs chopped onion
1 corn cob, kernels cut off
60g (approx 3 rashes) short cut bacon chopped
1 med carrot finely grated
1 med zucchini finely grated
1. Place ricotta and eggs in a bowl and mash together until mixed (will look a bit like scrambled eggs).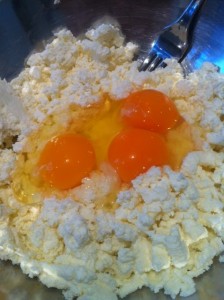 2. In a small fry pan sauté the onion, bacon and corn kernels in a little bit of oil until soft and just cooked through. Set aside to cool down slightly.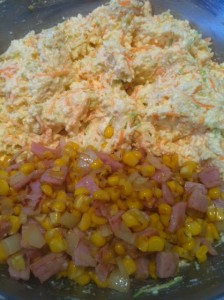 4. Spray your mini muffin trays and scoop mix into the pans. Cook on 180'C for around 35min or until golden and firm to touch. Makes around 38 mini muffins. Enjoy!
Alternatives: You can really add anything to these little muffins. Try increasing the amount of corn kernels or adding chopped spinach (if your kids allow 'green stuff' into their foods!) or use spring onions instead of standard onion.
* gluten free, toddler friendly, good for lunch boxes
Mini Chicken Sausages
500g chicken mince
2 cloves Crushed garlic
2tbs Fresh herbs (I used thyme)
1 med carrot finely grated
1 med zucchini finely grated
1 weet bix crushed
1 sml apple finely grated
1 tbs chia seeds or LSA (optional)
Salt and pepper to taste
1. Add all ingredients to a bowl and using clean hands, mix until properly combined.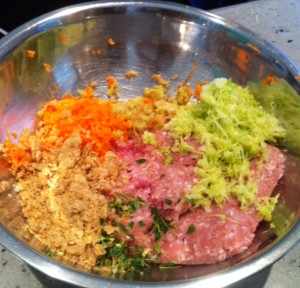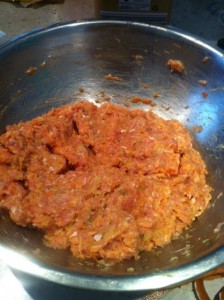 2. Form mixture into little sausages, and place on a lined baking tray.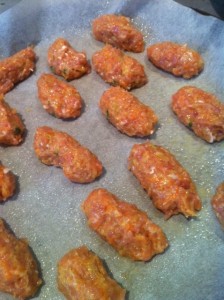 3. Coat the sausages with a bit of olive oil spray and bake in a moderate oven, 180'C for 35 mins, (turning once if needed) or until golden brown and cooked through. Makes approx 30.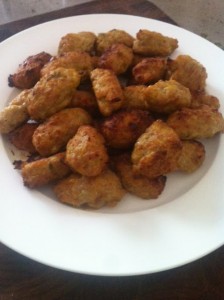 Alternatives: these are very mild in flavour so you could really add whatever veg or flavours (ginger is lovely in these too) you wanted to these. The apple acts as an egg replacer, so this recipe is great for those with allergies (or when you've run out!!) otherwise, replace the apple with an egg if that's easier.
* egg free, toddler friendly, dairy free

(Visited 580 times, 1 visits today)