This winter has sure shaped up to be a cold one. With a more than hesitant start we are in full swing Winter now.  Winter means enjoying lovely warm comforting meals and this Potato Bake will sure warm you up.  The D'Orsogna Spicy Chorizo is the stand out flavour of the dish (with out being too spicy) and gives this potato bake a modern twist. Pre cooking the potatoes also means that this Potato Bake cooks in half the time.
Check out Matt Golinski and I cooking D'Orsogna Spicy Chorizo Salami Potato Bake here in this video.
INGREDIENTS
1 kg Potatoes, washed
250gm D'Orsogna Spicy Chorizo Salami, thinly sliced
1 Onion, finely sliced
2 Tomatoes, finely sliced
2 Tbs Rosemary, finely chopped
500ml Thickened Cream
Salt and pepper
1 cup Grated Cheddar Cheese
LETS PUT IT ALL TOGETHER
1. Boil the potatoes in their skins until almost cooked through.
2. Cool and slice into 5mm slices.
3. Butter a 20 x 25cm casserole dish and cover the bottom with a layer of potato slices, salami, tomatoes, and a scattering of onions and rosemary.
4. Repeat the layers 3 times, finishing with a layer of potatoes.
5. Whisk together the cream and seasoning and half of the cheese, and pour over the potatoes.
6. Sprinkle with the remaining cheese and bake at 180 degrees celcius for 30 minutes or until the cheese is melted and golden.
Serves 6-8 side serves.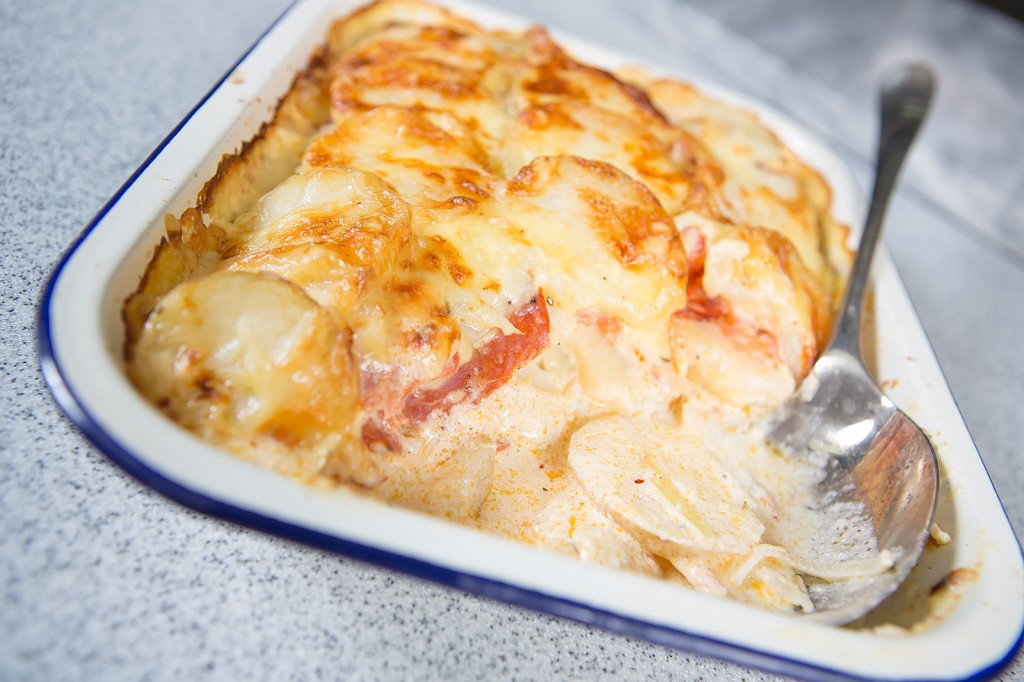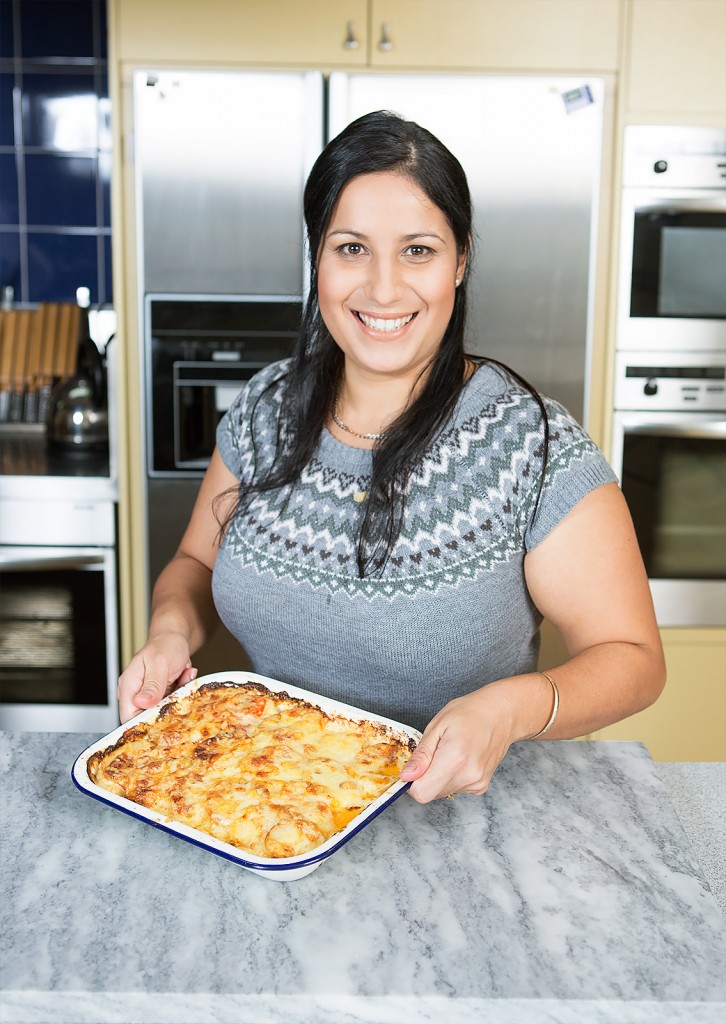 This is a sponsored post, all opinions expressed are my own.

(Visited 1,646 times, 6 visits today)