Making your own satay sauce is super easy. You don't need to buy the packets of satay base from the supermarket, simply using peanut butter and stock will give you a lovely flavour for a homemade Satay Pork Stir Fry.
The Pork I have used in this recipe is Pork Fillet that I was gifted from Murray Valley Pork. It is a lovely tender cut of meat that can sliced finely and perfect for quick stir frying.
This recipe is very versatile. You can change up the vegetables to suit what your family likes or what you have in the fridge. Frozen vegetables will also work perfectly fine.
INGREDIENTS
250gm Pork Fillet, sliced thinly
1 Capscicum, sliced
1/2 Broccoli Head, cut into flowerettes
1 Zucchini, cut into battons
1 Carrot, Sliced thinly
1/2 Onion, sliced thinly
2 Cloves Garlic, sliced thinly
1 Packet of Hokkein Noodles, prepared according to the packet
3 Tbs Peanut Butter
2 Cups Chicken Stock
Olive Oil
LETS PUT IT ALL TOGETHER
1. Prepare the noodles according to the directions on the packet. Normally most ask that you soak in boiling water for 10 minutes.
2. Heat up a wok or large fry pan. Add the onion and garlic and cook until they soften. Add the pork and cook stirring regularly until just lightly browned. Remove from the wok.
3. Add the vegetables to the wok and cook for 1 minute. Add the peanut butter and stock and mix well. Simmer for 5 minutes to let the sauce reduce.
4. Add the cooked pork,onion and garlic back to the wok followed by the noodles which should be softened (make sure you drain the water from the noodles). Stir well.
Enjoy.
Serves 4
Perfect for leftovers the next day.
Store in an airtight container in the fridge for up to 3 days.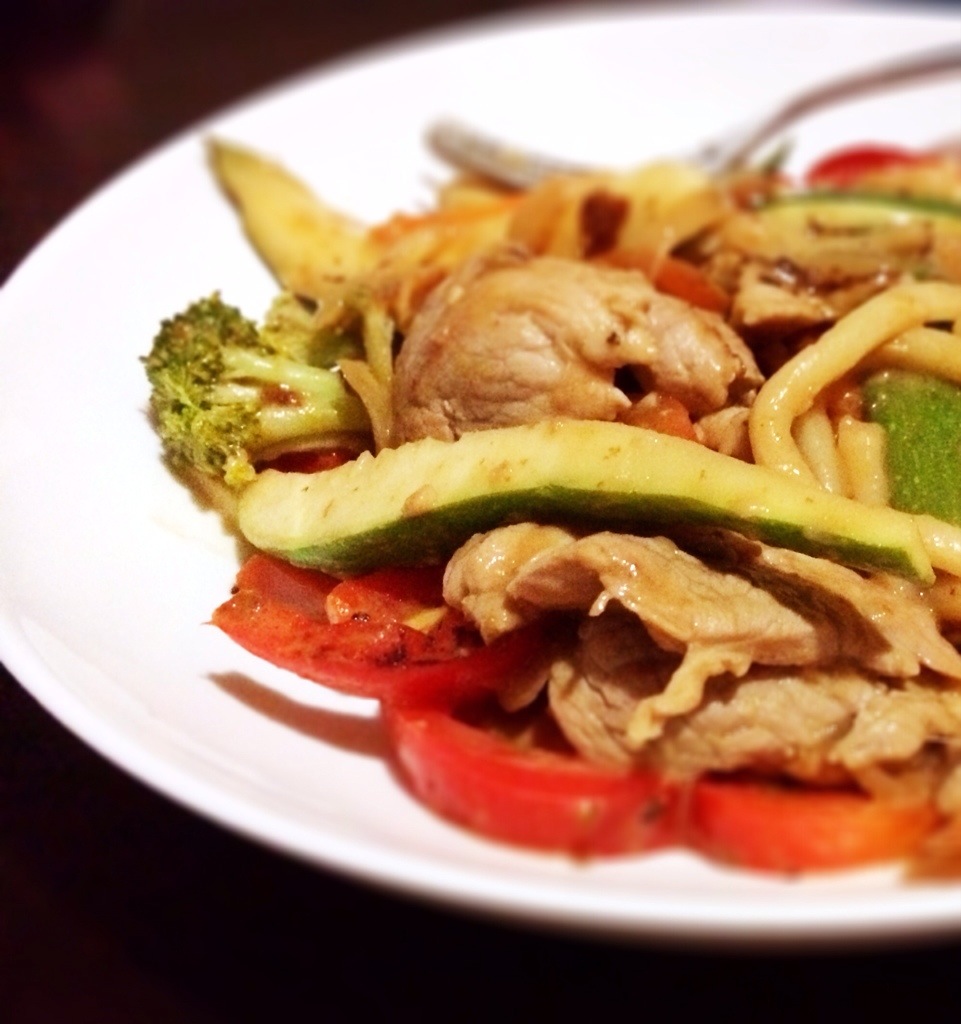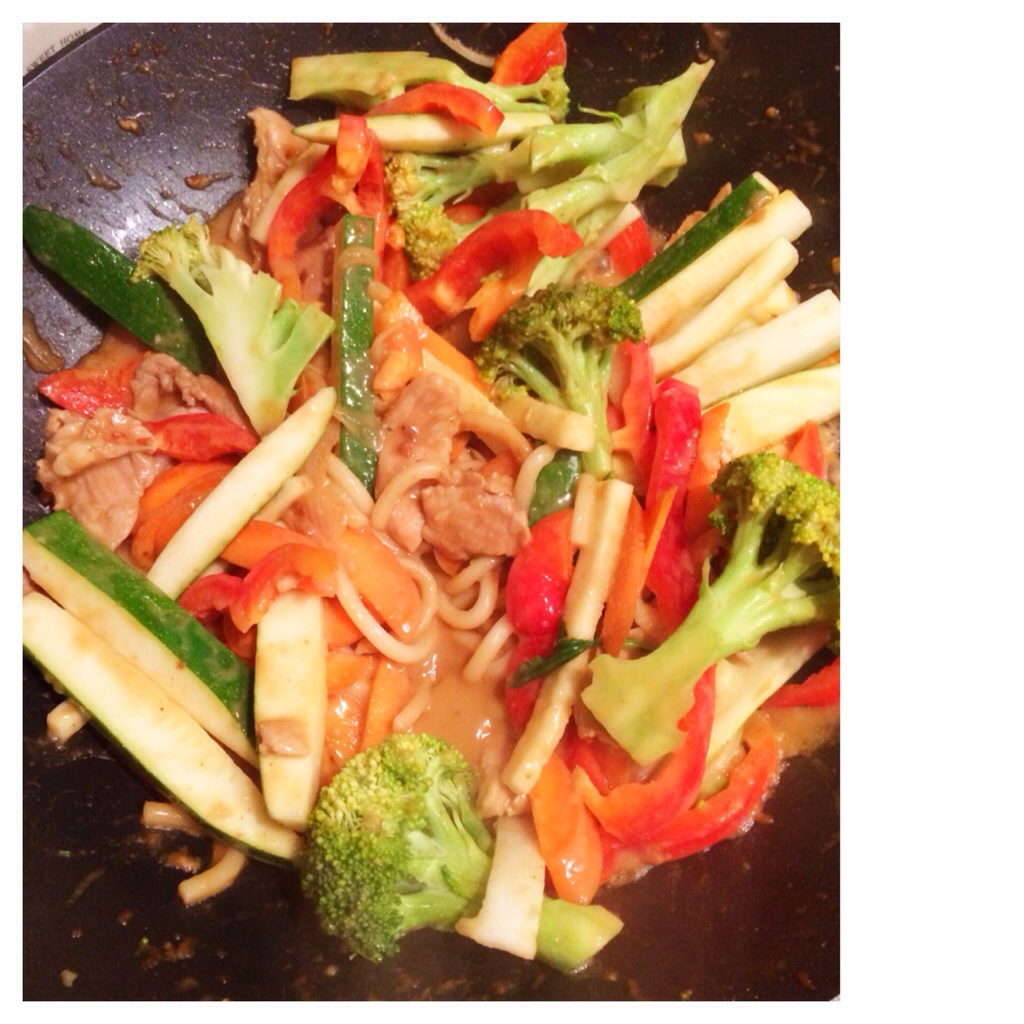 (Visited 3,572 times, 20 visits today)