I love experimenting with ingredients that I have on hand.  It means that I get to use up all those bits and pieces I have hanging around in the cupboard which leads to saving money and making a new variation of a already favourite recipe.
I have made date and seed balls previously but decided to make do with what I had to create a new variation, Date, Sultana and Oat Bliss Balls.  They were a big hit with the family.  They are a great "fake chocolate" for after dinner and perfect for the lunchbox for the little and big kids.
INGREDIENTS
1 Cup Dates
1 Cup Sultanas
1 -2 Tbs Water
1/4 Cup Cocoa
1/2 Cup Oats
1/2 Cup desiccated Coconut plus extra for rolling
LET'S PUT IT ALL TOGETHER
1. Place the dates and sultanas into the bowl of a food processor and process for 1 minute.  Add the water and process for a further 30 seconds. You want it to be sticky but still together.
2. Add the remaining ingredients and process until it all starts to come together.
3. Take tablespoon size amounts of the mix and roll into balls, then coat in the extra coconut. Repeat until all the mix is used.
Makes 20-24
Store in the fridge in an airtight container for up to 2 weeks.
Alternatively these can be frozen for up to 3 months in zip lock bags.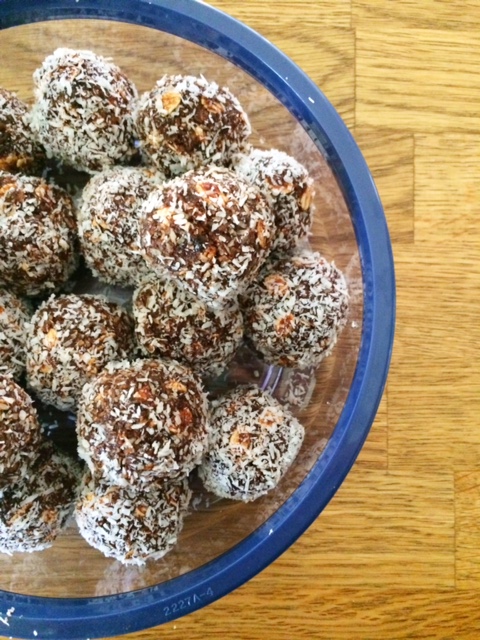 (Visited 16,414 times, 36 visits today)