I love baking with dates, they add natural sugar to a recipe and also a lovely brown colour to the mix.  I am using my favourite date loaf recipe and jazzing it up with grated apples.  I have chosen to use a food processor to breakdown the dates as I know what the kids will say about the brown chunks in the cake.  You can however simply chop the dates and hand mix this recipe if you don't have littlies that will pull faces and declare the brown bits as yuck!
This recipe requires no eggs and if dairy is an issue you can simply replace the butter with a dairy free alternative like Nuttelex.
INGREDIENTS
1 Cup Pitted Dates, chopped
1/2 Cup Raw Sugar
3 Tbs (60gm) Butter
1 Cup Boiling Water
1¾ Cups Self Raising Flour
1 Tsp Bicarbonate soda
2 Apples, grated
Extra sliced apple for decorating
LET'S PUT IT ALL TOGETHER
1. Place the dates, sugar, butter and boiling water into the bowl of a food processor or thermostyle appliance.  Allow to sit for 5 minutes.  Use this time to grated the apples and line a loaf tin with baking paper.
2. Process on low for 30 seconds to combine and then medium speed to break down the dates and form a runny paste line mix.
3. Add flour, bicarbonate soda, mixing well. Add vanilla. and grated apples and mix until just combined.
4. Spoon into the lined loaf tin top with extra sliced apples if you like and bake in a 180 degree Celsius oven 45 to 50 minutes or until it bounces back when touched.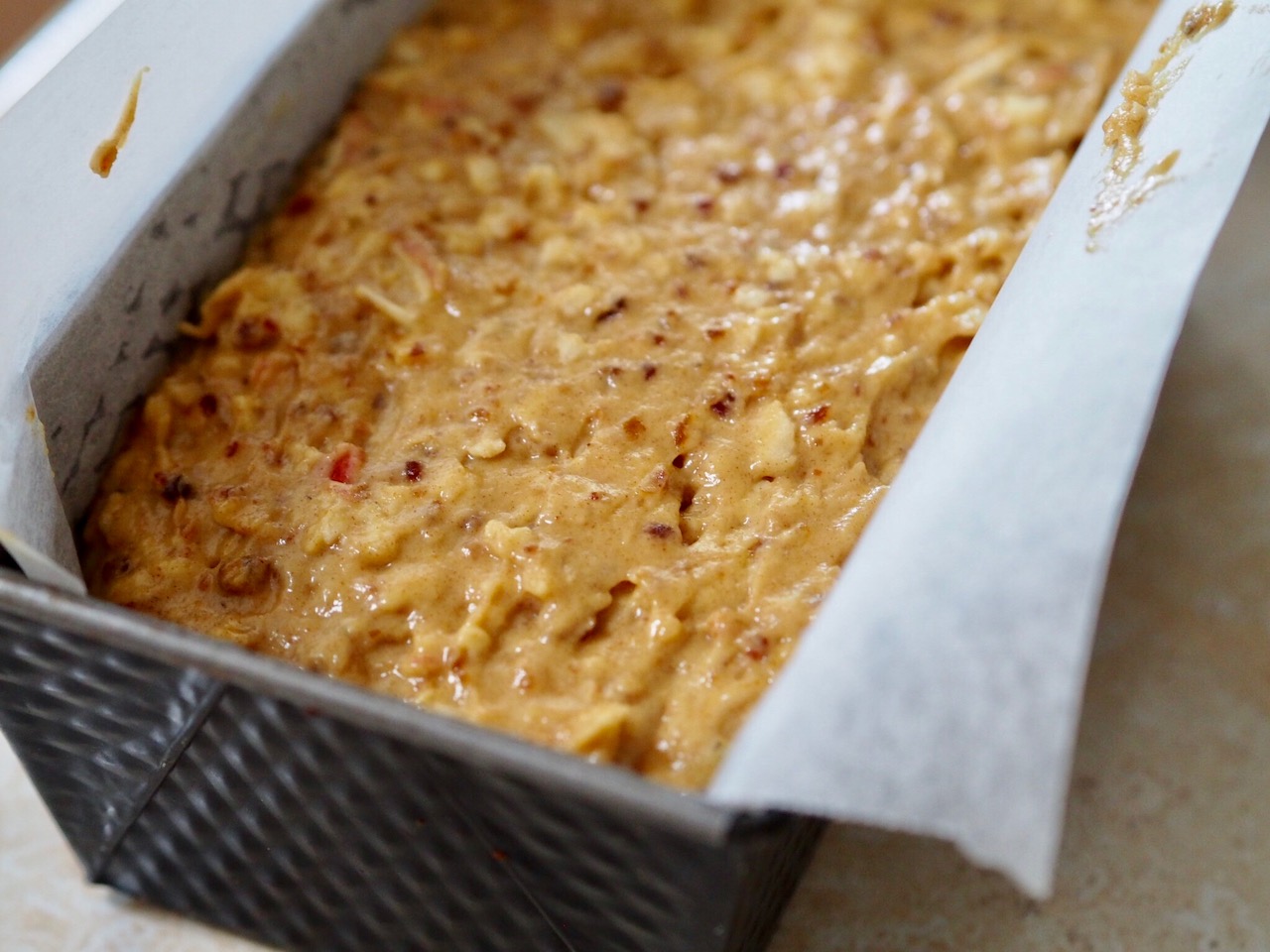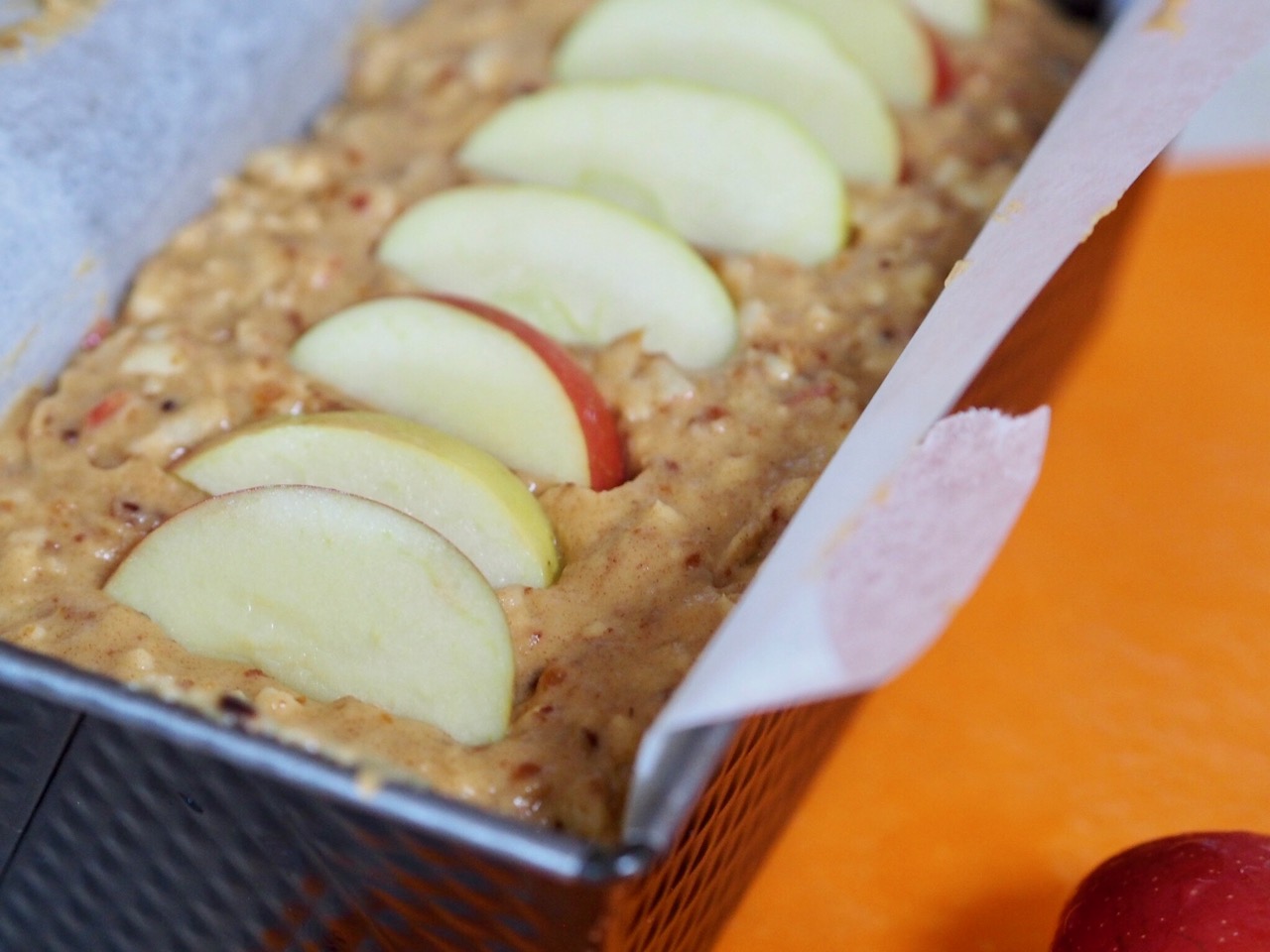 Allow to cool in the tin for 5 minutes before transferring to a cooling rack to cool completely.
Makes 1 loaf
Store in the fridge in an air tight container for up to 5 days.
Freeze friendly: slice into portions and store in ziplock bags in the freezer for up to 3 months.
Note: during warmer weather I like to store my baked goods in the fridge otherwise they deteriorate very quickly if left on the bench or pantry.

(Visited 5,739 times, 18 visits today)