Easily add the delicious custard flavour to a basic biscuit recipe by using custard powder.  These are simple to make and yummy to eat.
INGREDIENTS
100gm Butter, cubed and melted
1/2 Cup Brown Sugar
1/4 Cup White Sugar
1 Egg, large
1/2 Cup Custard Powder
1 Tsp Vanilla Extract
1 1/2 Cups Self Raising Flour
LET'S PUT IT ALL TOGETHER
In a large mixing bowl, place all of the ingredients into the bowl in the order they are listed.  Mix well with a spoon until everything comes together and it forms a firm dough that can be easily rolled into balls.  If it is a little wet, add a tablespoon of flour at a time until you get the right consistency.
Line a baking tray with baking paper.  Roll tablespoon sized amounts of the dough into balls and lay evenly spaced on the tray.  You should be able to get 12 per tray.  Once all the dough is rolled, using a fork, gently push down on the dough ball to flatten, do this for all the dough balls.
Place into a preheated 170 degree Celsius oven to bake for 10 minutes or until lightly golden.  As they cook they will expand in size.  Allow to cool on the tray for 5 minutes before transferring to a cooling rack to cool completely.
Makes approximately 14 biscuits
Store in an air tight container for up to 7 days.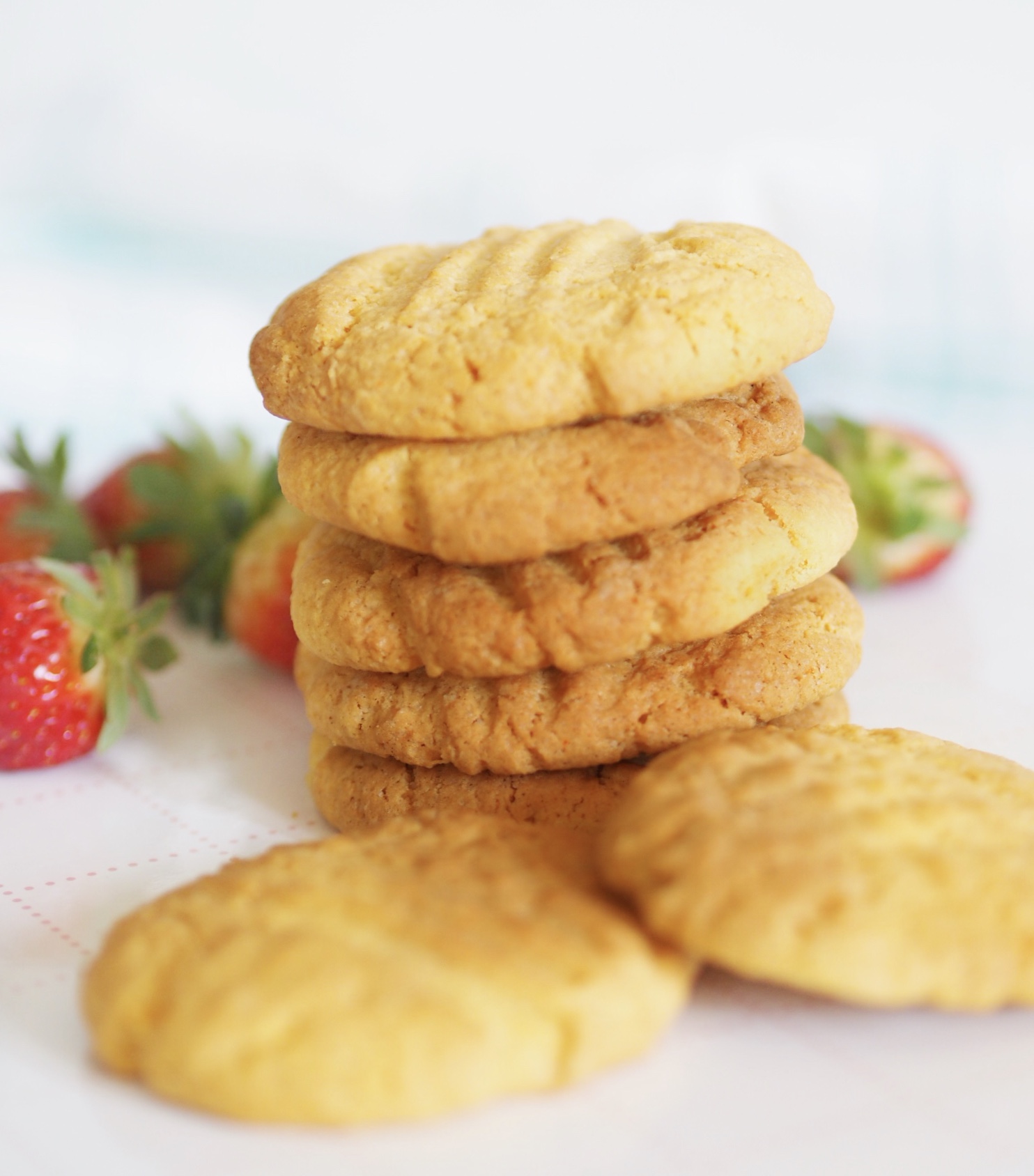 (Visited 3,484 times, 30 visits today)