One of my lovely friends came over with her two boys for a swim in the pool and an early dinner and dessert last week.  I made homemade pizzas and she bought over this amazing Chocolate Caramel Crown Ice Cream Cheesecake.
It was such a delicious dessert and a perfect way to end a great afternoon.  I posted the photo on Instagram and Facebook that night and many of you requested the recipe, so here it is.
INGREDIENTS
Base
1 1/4 Packets Butternut Biscuits
125gm Butter, melted
Filling
250gm Cream Cheese, softened
400ml Thickened Cream
1 Can Chocolate Condensed Milk
2/3 Packet Caramel Crown Biscuits, chopped
Remaining Caramel Crowns for decorations
LETS PUT IT ALL TOGETHER
Place the biscuits into a food processor and processor until all the biscuits are broken down.  Alternatively you could place them into a bag and hit with a rolling pin.  Melt the butter in the microwave.
Line a 20-25cm push pan or springform pan with baking paper.  Add the crushed biscuits and melted butter to the pan and mix to combine.  Push the biscuit down with your hands or the back of the spoon to form a level base.  Place in the fridge while you get the filling ready.
In a food processor or blender add the filling ingredients and process/blend until smooth.
Pour over the biscuit base and then place into the freezer for 2 hours.
Remove after two hours and decorate the top, then return to the freezer for a minimum of another 2 hours or until set.
Allow to defrost slightly before cutting to serve.
Serves 12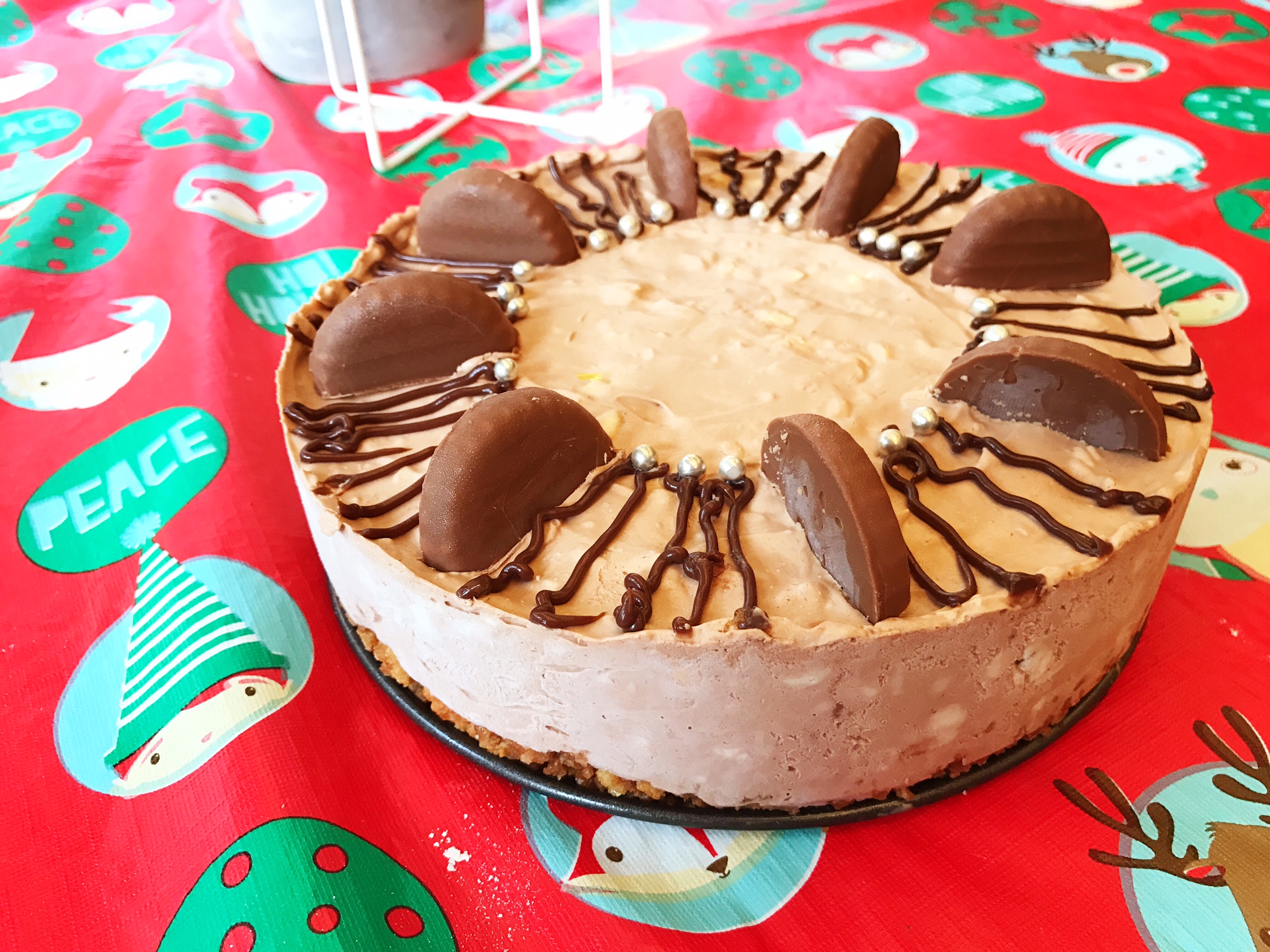 (Visited 3,416 times, 7 visits today)