Every year I look forward to buying the cartons of eggnog from the supermarket.  Sure I could make it but it's a little tradition we have been doing each year and the boys love picking it out of the fridge at the supermarket and the carton is so festive, they love it.
I sometimes sneak a cup full to add into my baking when we have it and this year I have made this Baked Eggnog Cheesecake.  Super yummy, creamy and a great Christmas dessert.
INGREDIENTS
1/2 Packet Gingernut Biscuits
1/2 Packet Chocolate Ripple Biscuits
100gm butter, melted
2 x 250gm Packets Cream Cheese
3/4 Cup Caster Sugar
2 Eggs
1 Cup Eggnog
1/2 Tsp Cinnamon, ground
1/2 Tsp Ginger, ground
1 Tbs Rum Essence
LETS PUT IT ALL TOGETHER
1. Into the bowl of a food processor or thermo style appliance, add the biscuits.  Process until all biscuits are broken down.  Pour into a lined pushup or sprinform pan.  Add the melted butter and stir to combine.  Flatten to the eggs with your fingers or the back of a spoon.
2. Place the remaining ingredients into a clean bowl of the food processor or thermo style appliance and process until the cream cheese is broken down.  About 30 seconds.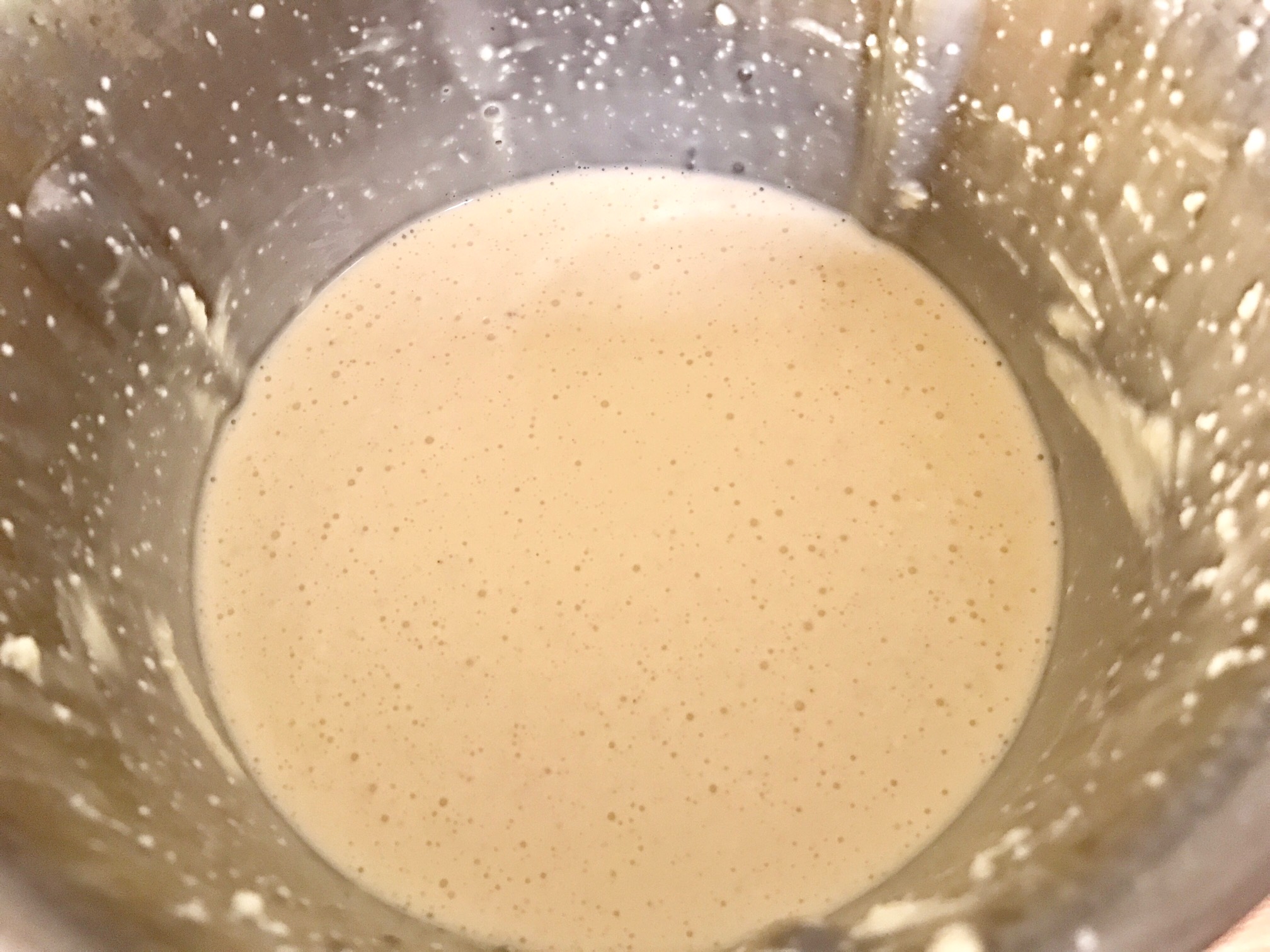 3. Pour over the biscuit base and gently tap to remove the air bubbles.
4. Place a bowl of water into the bottom of the oven and then add the cheesecake on the lowest shelf possible.  Cook in a 160 degree Celsius oven for 35 minutes or until lightly golden on the edges and the center has a very slight wobble to it.  Remove from the oven and allow to cool before placing in the fridge to chill.
Serve cold.
Note: mine did crack on the top 🙁 but I covered that up with crushed gingernut and chocolate ripple biscuits that I had leftover.
Serves 12-16
Store in the fridge covered for up to 5 days.

(Visited 944 times, 3 visits today)