The holiday season is upon us and as we get ready to celebrate with family and friends, life gets hectic. During this busy time our normal eating habits seem to go astray. At the beginning I embrace the change in routine but always find myself at the start of the new year regretting that we didn't maintain a balanced diet over the holiday period. This year I have put together easy recipes to help us and you eat well over the holiday season.
'Twelve Ways to Eat Well Over the Holiday Season' will help keep you on track with easy, nutritious and balanced meals from breakfast to lunch and dinner (and in between). You will find six recipes from myself and six from my friends at The Dairy Kitchen.
You will find that dairy has been included in each of these recipes which helps you reach your recommended daily intake, which is 2 ½ serves for adults and ranging from 1 ½ for toddlers up to 3 ½ for teenagers. Nine in 10 of us are failing to meet the Australian Dietary Guidelines' recommended intake of the dairy food group, and are missing out on its many benefits.
These recipes will show you that eating well and balanced is easy to achieve even when life gets hectic and routine gets thrown to the wind. Including dairy in your meals will ensure that you get all the goodness of vitamins, minerals and protein which are found naturally in dairy and are good for your health.
Download your free copy, Twelve Ways to Eat Well Over the Holiday Season (9126 downloads) flip through and find the first recipe you love and get cooking. Feel free to share your creations with me on Instagram @cookingforbusymums and on Facebook – Cooking For Busy Mums or tag me with #12waystoeatwell.
Download your free copy here – Twelve Ways to Eat Well Over the Holiday Season (9126 downloads)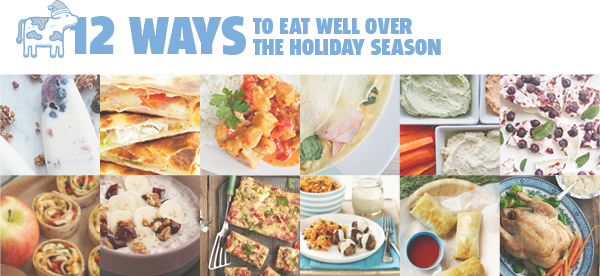 (Visited 2,753 times, 1 visits today)