I was sent some of Bondi Chai's single serve Chai Latte mixes to try last week which are perfect to enjoy in this cold weather.
I have to admit the last time I can remember having a Chai Latte was when I was pregnant. While pregnant I didn't drink coffee but still had a black tea once a day. A Chai Latte was a nice alternative to order during work meetings at a cafe and now I can have to same quality chai at home.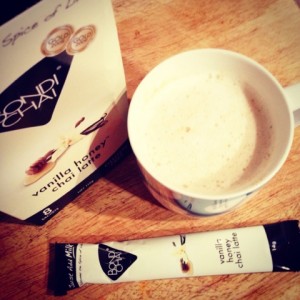 Bondi Chai now have these great single serve satchets and what I really love about them is that you get the right amount to make the perfect tasting cup every time. No guessing if you have the right amount on your spoon.
You can use the Bondi Chai powder in more than just warm milk. It is great to make a frappe with, add to a basic cheesecake mix to spic it up, why not try it in custard? Because the powder is easily dissolved it can be included in many desserts and drinks.
I chose to chai up my basic scone recipe, and as circumstance will have it I had no eggs so this recipe is also egg free which is a bonus.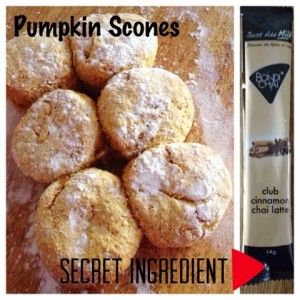 INGREDIENTS
1 Cup Mashed Pumpkin, cooled
2 Cups Self Raising Flour
2 Tbs Olive Oil
1/4 Cup Brown Sugar
2 Sticks of Bondi Chai Club Cinnamon Chai Latte
LET'S PUT IT ALTOGETHER
1. Boil or steam 250gm of pumpkin, once soft mash and place in the fridge to cool.
2. In a large bowl add the flour, sugar, Bondi Chai Club Cinnamon Chai Latte powder and mix well to combine.
3. Add the cooled pumpkin and olive oil and mix with your hands to form a soft dough.
4. Gently patt down on a floured bench until approx 3 cm thick. Cut with a cutter or use the rim of a glass to form individual scones.
5. Place on a lined baking tray, making sure that each scones edge touches the other to assist with the rising process. Dust a little extra flour over the top and then bake in a 220 degree Celcius oven for 15 minutes or until lightly golden and when touched they bounce back.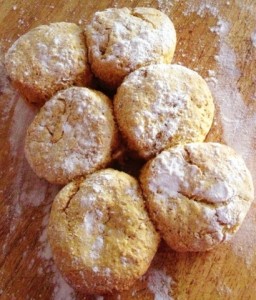 Chai Pumpkin Scones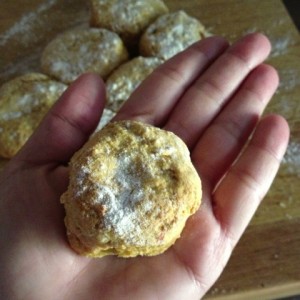 I made mini ones for the boys
Enjoy with a warm cup of Chai Latte.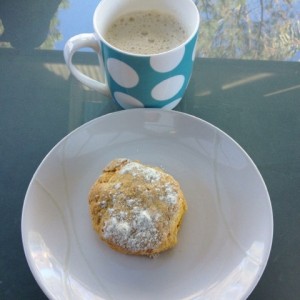 Morning Tea
For your chance to win 2 packs of Bondi Chai single serve sticks simply use the Rafflecopter widget below.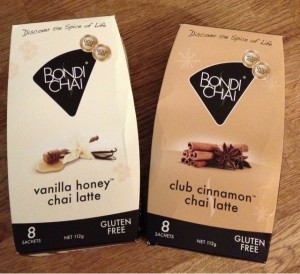 The Prize Pack You Can Win
Open to Australian Residents Only.
I was provided 2 boxes of Bondi Chai to review and make a recipe with, all opinions expressed a my own.

(Visited 271 times, 2 visits today)