There's no denying it the entertaining season will be here before we know it.  Our weekends are already starting to fill up with Christmas parties for school, Kindegarten, family and friends.
At every party there are always dips on offer and I really love it when someone has put a bit of love into making a homemade dip.  Homemade dips are a great option to take to a party as they are easy to make, easily transportable and everyone loves to dip while they are chatting and drinking.
This recipe for Butter Bean, Fetta and Bacon Dip is ridiculously easy to make and as for taste, it is amazing.  I can imagine it be enjoyed with a cold crisp white wine or bitter beer that will perfectly compliment the salty and crunchy flavour and texture.
I am using my favourite D'Orsogna Rindless Streaky Bacon which has just the right amount of fat to meat ratio and is packed full of flavour.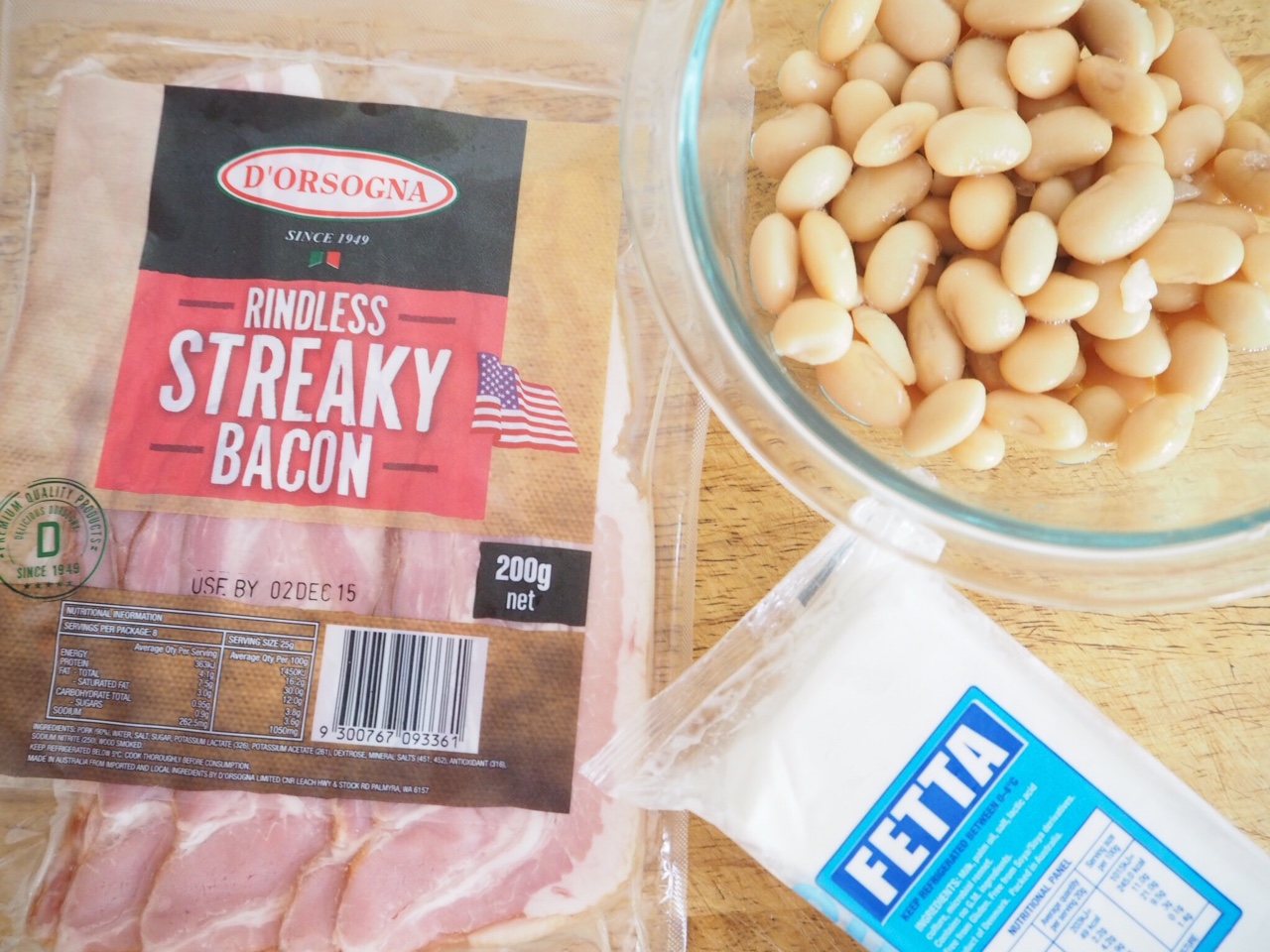 INGREDIENTS
400gm Can Butter Beans, drained and rinsed
100gm Fetta
100gm D'Orsogna Rindless Streaky Bacon, diced
2 Tbs Olive oil
Pepper
1 Tbs Fresh Chives, diced
LETS PUT IT ALL TOGETHER
1. Place the rinsed and drained butter beans, olive oil and pepper into the bowl of a food processer with the metal blade.  Process until smooth.
2. Add the feta and process until combined.
3. Place the diced D'Orsogna Streaky Bacon into a hot frypan and cook until browned and crunchy.
4. Spoon the bean and feta puree into a serving bowl, top with a little extra crumbled feta followed by the chives and cooked bacon.  Finish off with a drizzle of olive oil.
Serve with crusty bread or vegetable sticks.
Makes 1 Cup of dip
This is a sponsored post for D'Orsogna. Find more recipes like this one visit the D'Orsogna Website and D'Orsogna Facebook Page.

(Visited 1,294 times, 8 visits today)