A few days ago I placed my families favourite breakfast foods which included dates, overripe bananas, milo, peanut butter and quick oats into my trusty Kambrook Food Processor, whizzed them up, baked them and what do ya know I had made these awesome breakfast bars.
Whip these up while you have the oven on for dinner and you will have the quickest breakfast ever ready for the next morning. Enjoy a couple of these with a cup of tea or coffee (for mum and dad) a fruit smoothie or some fresh fruit and you have an all round balanced breakfast.
These turned out to be a god sent this morning as I had relatively little sleep and couldn't even contemplate breakfast before work and getting the boys to Kindy. I even managed to whip up a Strawberry and Banana smoothie for the boys with oats making breakfast pretty much stress free and we were out the door in time.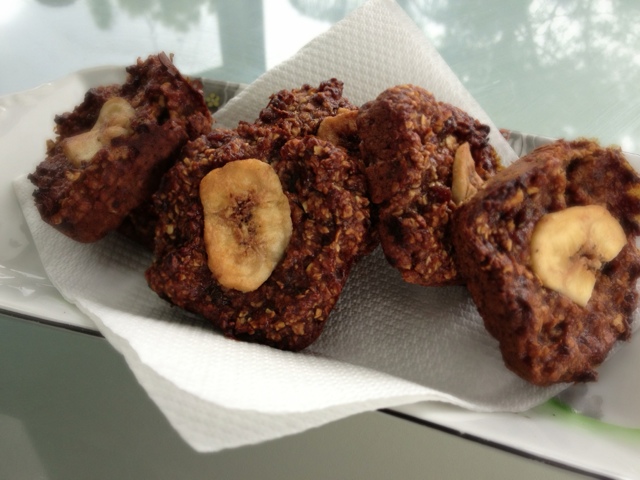 INGREDIENTS
1 Cup Dates
2 Overripe Bananas
2 Tbs Milo
1 Tbs Peanut Butter
1 Cup Quick Oats
Optional: banana chips to decorate
LET'S PUT IT ALTOGETHER
1. Place the Dates into the food processor and process with the metal blade until the dates are in small pieces.
2. Add the remaining ingredients and process until a thick caramel coloured paste is formed.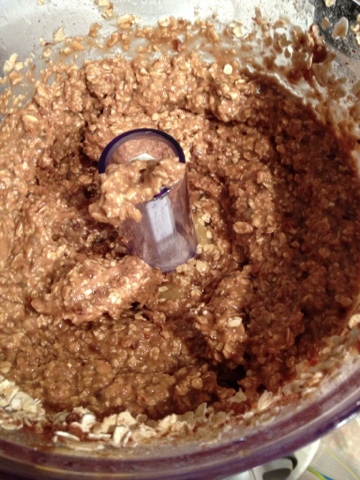 3. Spoon into a greased slice dish or a 12 hole square muffin tray and bake in a 180 degree Celcius oven for 20 minutes or until they bounce back when touched.
Store in the fridge for up to 5 days.
Makes Approx 12 bars
Do you have a go to breakfast after a sleepless night?
Do your children enjoy fruit smoothies? What combinations do they enjoy?

(Visited 1,490 times, 1 visits today)